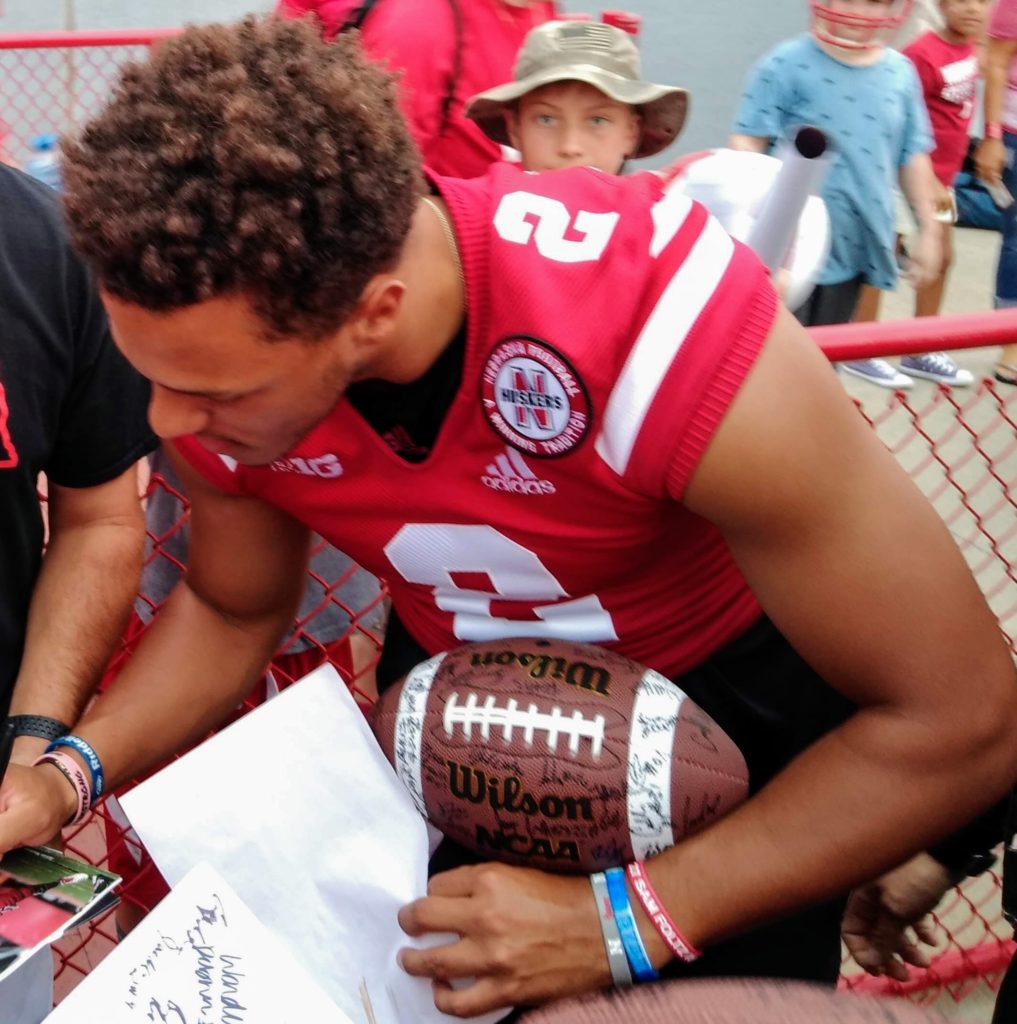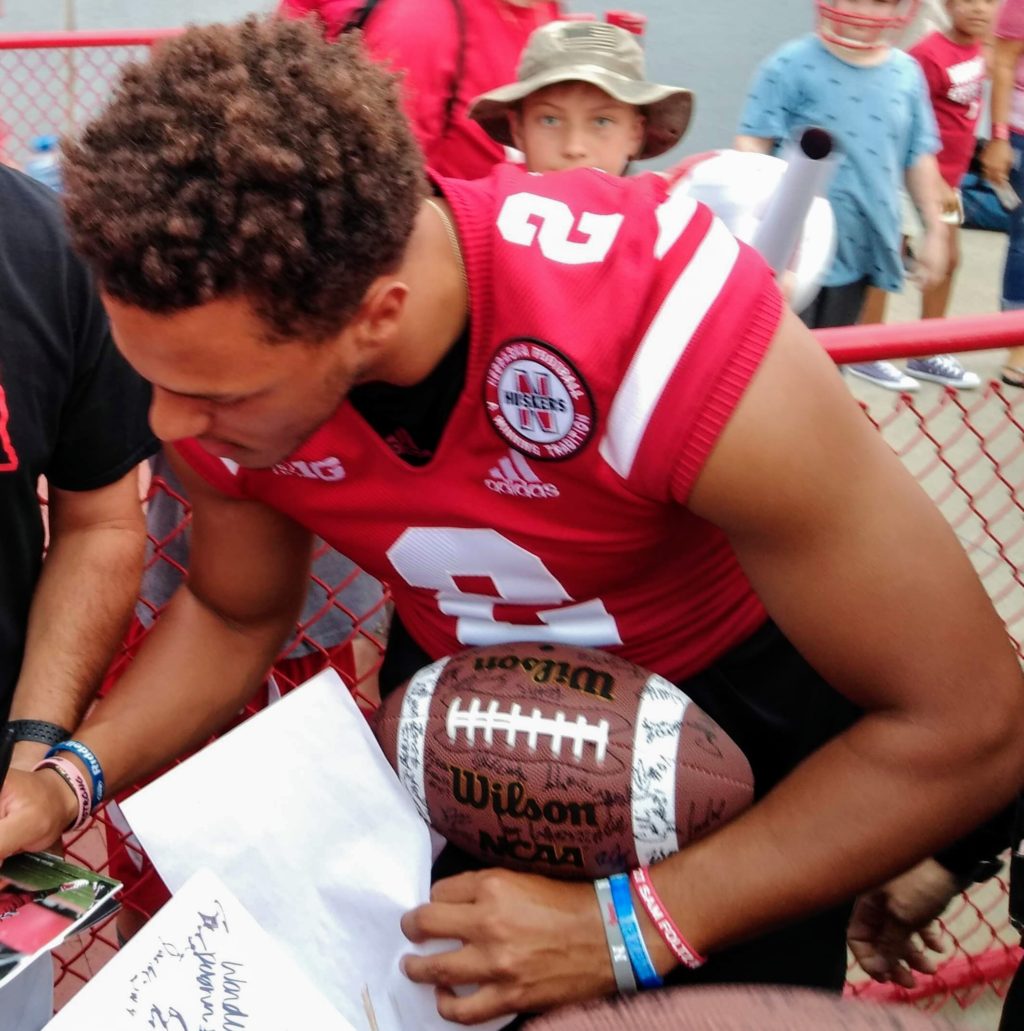 He was the first recruit Scott Frost targeted once he took the Nebraska job.
Adrian Martinez was a sought after four-star quarterback out of California and committed to Tennessee. However, after he visited campus in Lincoln, Frost with the help of quarterback coach Mario Verduzco flipped him to Nebraska.
The news spread like a wildfire across the state of Nebraska. Husker fans were excited to see someone new at quarterback after watching Tanner Lee struggle throughout the 2017 season.
Husker fans got their first glimpse at the signal-caller in Nebraska's spring game and he wowed everyone with his raw talent. Martinez's athletic ability hasn't been seen at the quarterback position for quite some time. Not to mention he carried himself with class and maturity beyond his years during interviews, when he interacted with fans and on the field.
Fellow quarterback Tristan Gebbia had to face the inevitable, knowing Martinez had the position on lock and decided to transfer. Martinez took the offense by the helms, never looked back and had a fabulous true freshman campaign. Although Nebraska had a losing season, Martinez scored 25 total touchdowns and garnered freshman All-America honors.
The six-foot-two, 205-pounder also helped Nebraska finish second in the Big Ten in total offense. Martinez is the reason Husker fans are excited for the 2019 season. After all, Martinez is receiving Heisman consideration, the Huskers are ranked in the preseason top-25 and are the favorites in the Big Ten West.
Still, Martinez's journey to being the big man on campus didn't happen overnight and Husker Nation understands his background. There's reasons why Martinez doesn't take anything for granted. He lost his mother Deanna at the tender age of 10 and developed his work ethic from his encouraging father Tony.
Martinez also knows what it's like to feel helpless and had to sit out his entire senior season in high school because of an injury he suffered playing basketball. It all has molded him into the individual he is today. A 19-year old, who carries himself with class and has that competitive spirit.
He's arguably the Power Five player who means the most to his team. His maturation process and leadership attributes has reflected in a positive way on his teammates. So much so that they voted him one of four Nebraska captains this week. Martinez is the first sophomore to receive the honor and recognition in 15 years.
Expectations are high for the young signal-caller, who has 10-1 odds to win the Heisman this fall. He is beloved in Nebraska and Husker fans are hoping Martinez can take the program back to the promised land. Nebraska's 2019 season is just four days away.