Is Ryan Day's trust in Justin Fields good or bad for Ohio State?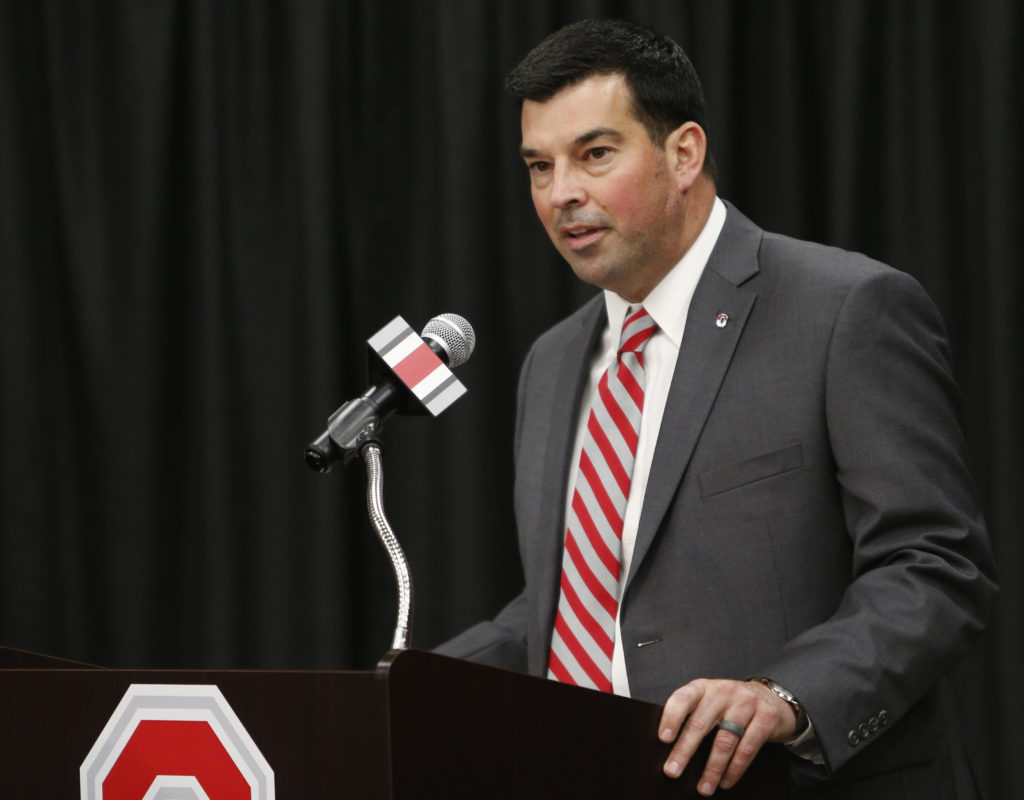 Once it became official that the talented signal-caller was transferring from Georgia to Ohio State Day's quarterback position received an upgrade, but hasn't had much stability since.
Tate Martell didn't stick around long enough to compete in spring ball and transferred to Miami. Matthew Baldwin threw for 246 yards in the Scarlet and White Game, had a better completion percentage than Fields, yet transferred to TCU three weeks later. Both Martell and Baldwin knew the inevitable and the writing was on the wall. Not to mention Day just signed the Buckeyes' lowest-rated recruiting class since 2010 and it didn't include any quarterbacks.
Which is why it shouldn't surprise anyone that Fields came to Columbus to be Ohio State's starting signal-caller. From the outside looking in it seems like the red carpet was rolled out for Fields. He was arguably the nation's No. 1 recruit a year ago, but failed to take Jake Fromm's starting role with Georgia as some had previously thought.
When Dwayne Haskins left early for the NFL Ohio State was the great opportunity for Fields to have a fresh start. He even chose Ohio State over Oklahoma. Having the role as the Buckeyes' new starting signal-caller was Fields' job to lose once he arrived on campus. Day's offensive scheme fits Fields' skill set very well. Plus Ohio State has a great track record at developing elite quarterbacks.
Fields threw for 131 yards and a touchdowns in the Buckeyes' spring game, but only completed four of his 13 passes. He wasn't expected to do much and Day kept the offense vanilla. Fields' numbers at Georgia didn't tell much because he only threw for 328 yards and four touchdowns.
What was impressive was his game-breaking mobility. He rushed for 266 yards, four additional touchdowns on the ground and averaged over six yards per carry. Fields has that X-Factor athleticism at the end of the day. Talent that Martell and Baldwin didn't want to compete with or against.
Ohio State fans are going to be expecting a lot out of the true sophomore quarterback. After all, the Buckeyes' football program has recently been dubbed "Quarterback U" by many with all of the recent success their signal-callers have endured.
Fields will be operating behind a solid offensive line, has an All-Big Ten caliber running back in J.K. Dobbins to hand the ball off to and speed demons for receiving targets. The only problem for the Buckeyes' offense is there's no solid No. 2 quarterback yet.
Still, there's a lot to be decided in Ohio State's quarterback room between now and fall camp. Anything can happen, including Injuries and the game is only a snap away from when the next guy has to step up. As for now Day seems locked in on Fields to lead his offense in what will be his first full season as Ohio State's Head Coach.