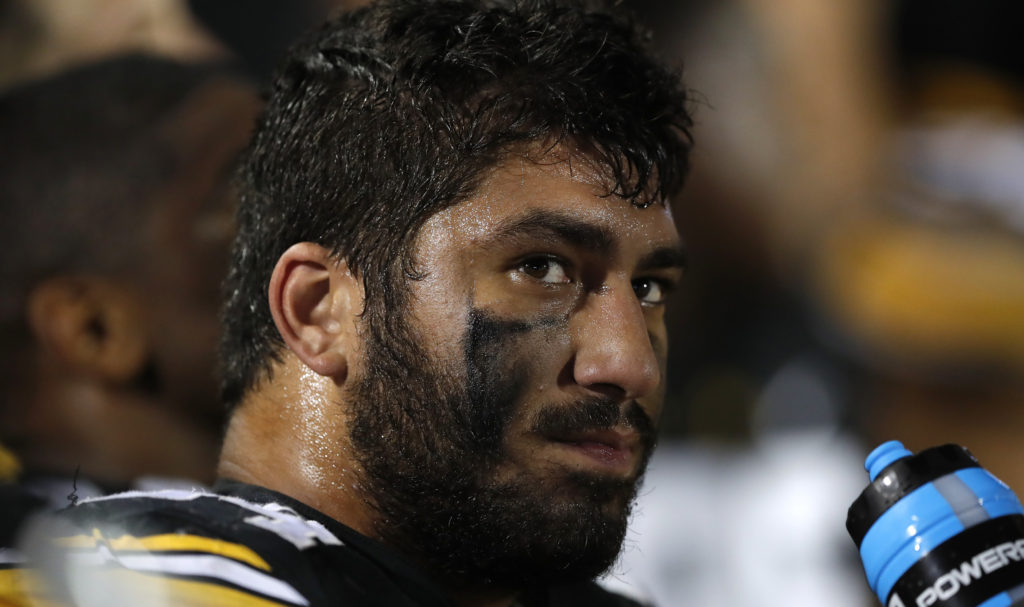 IOWA CITY, Ia. — He was the Hawkeyes' No. 1 recruit two years ago, led the Big Ten in sacks last season and now embraces a leadership role within the team's defense.
The six-foot-six, 280-pounder has the frame, strength and footwork to maneuver through offensive linemen and wreak havoc on opposing quarterbacks. Epenesa has spent the past two months of spring practice getting stronger in the weight room and guiding his teammates. The Illinois native hopes the defensive line can fill the void of losing Anthony Nelson to the NFL and Paker Hesse to graduation, without missing a beat in their production.
"Its' been a lot of fun, its' been energetic, its' been intense and the guys really like each other," Epenesa said. "Those guys before us had a really good bond and we're just trying to re-create that and show that there's not going to be a step down, we're gonna maintain that level and standard of play."
That speaks volumes, considering Iowa's defense finished No. 2 in the Big Ten against the run, scoring and total yards allowed last season and has to replace seven starters. The Hawkeyes dominated on that side of the ball, shutout Maryland and Illinois and held two other teams to single digits.
Iowa Coach Kirk Ferentz has been pleased with the competition among the defensive linemen throughout the spring and feels the group has the potential to be solid again this fall.
"We're pretty sure who our top four defensive linemen are right now," Ferentz said. "Those guys I think collectively all did a good job this spring and they took steps forward."
Epenesa earned All-Big Ten honors last season, finished fourth in the league in tackles for loss and is projected by many as a first-rounder in next year's NFL Draft. Still, that doesn't stop him from working hard every day and instead of being complacent Epenesa is motivated by it.
"I'm really not looking for the accolades, I'm just trying to be the best Hawkeye I can be and play for the guys around me because I really care about this team," he said. "I know when I'm not playing to my potential, and I know if I don't play to my potential than I'm letting the team down."
He admits to being rusty at the start of the spring, but as the Hawkeyes progressed through numerous practices Epenesa felt stronger and got into a rhythm.
"I think my overall game has improved, there's a lot of things I had to work on, the little technique things like hands, eyes and feet," Epenesa said. "My knowledge of the defense now is a lot bigger than what it was and it's starting to come a little bit easier."
Epenesa feels his teammates have also become more knowledgeable on the field with the scheme. The Hawkeyes have remained consistent and a lot of their success on defense can be attributed to Defensive Coordinator Phil Parker.
Talented linebackers seem to grow on trees at Iowa and the defense has a great core that should help the front seven be a major strength of the unit. The Hawkeyes' defense sacked opposing quarterbacks 35 times last season and could potentially improve on that number this fall.
Parker also orchestrates the secondary and started two freshmen corners at one point last year and the defense still led the Big Ten with 20 interceptions and finished No. 3 in pass yards allowed. Despite losing Amani Hooker to the NFL the back four of the defense is full of ball hawks again.
Epenesa's message was clear to his teammates after concluding spring ball and he believes the defense can accomplish everything they set forth to do.
"Our goal is to be better than we were," he said. "The more you know the faster you can play and the more fun it is."