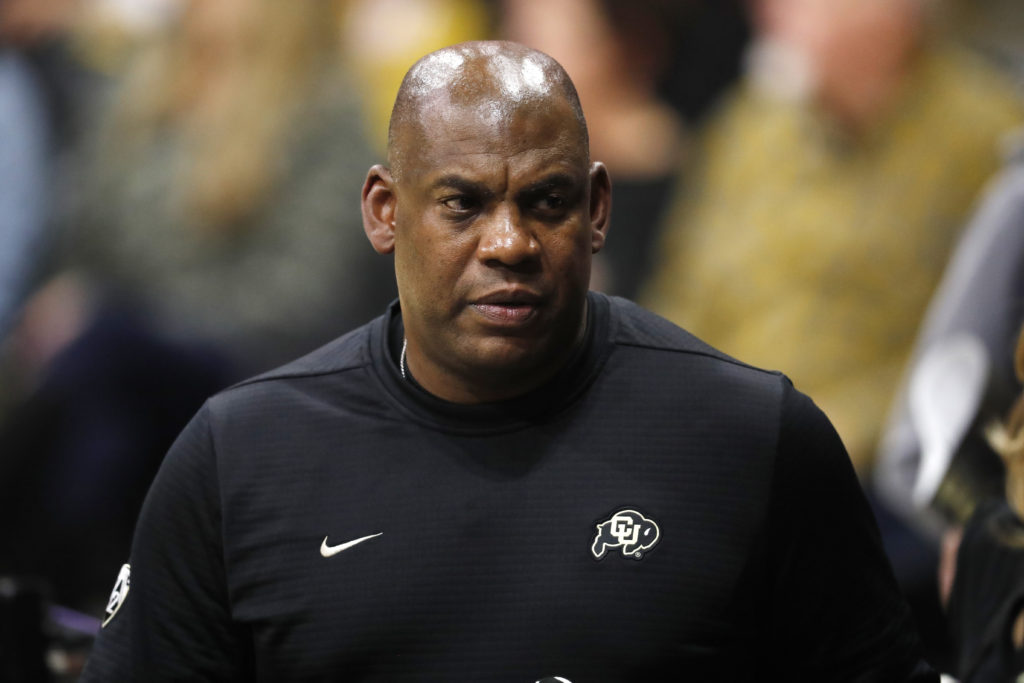 BOULDER, Co. — He inherited a team that finished with back-to-back 5-7 campaigns, but after completing spring ball Tucker has implemented his brand of football on the Colorado program.
Having experience in the SEC and working under Nick Saban has molded Tucker into one of the best defensive minds in today's game.
Colorado is in desperate need of change after starting last season off 5-0 before ending the year on a seven-game losing streak. The Buffaloes' offense sputtered towards the finish line and their defense allowed 30 or more points in six of the last seven games.
However, the 47-year old coach isn't bothered by how the team crumbled and is only concerned about Colorado's present and future.
"Last year is in the past and we don't talk about it because we're moving forward with this team we have right now," Tucker said. "Anytime you have a new player, or you add or lose a player it's a whole new team and we're working to build this team and I like what I've seen so far."
The Black and Gold game had a nice turnout on a beautiful Saturday afternoon with alumni, former players and potential recruits in attendance. The 55-27 final indicated the Buffaloes have some offensive firepower, but the defense still has some ways to go.
"We want guys to play fast and I thought we got more physical as the spring went on," Tucker said. "I saw some guys strain, but they stepped up to make some good stops today and just played overall physical brand of ball."
Leading returning receiver Laviska Shenault Jr., who led the Pac-12 in receptions last year sat out Colorado's spring game, along with defensive end Mustafa Johnson, who attributed 8.5 sacks in 2018. Still, there was enough key pieces on both sides of the ball for Tucker to see his teams' potential.
"I feel good about today, I thought we got better today and the players competed in a great environment," Tucker said. "We had some very talented recruits here, the fans had a good time and we're happy to see the progress that we made and we're going to take that into the summer."
Quarterback Steven Montez has thrown for 5,824 yards, 37 touchdowns and 18 interceptions over the last two seasons. He'll provide leadership and stability. Linebacker Nate Landman is the teams' leading returning tackler, who had 123 stops a year ago. He'll be accompanied by Davion Taylor, who had 75 tackles of his own.
The Buffaloes didn't win one conference game on the road last season and must learn how to win away from home. Colorado hasn't won a Pac-12 game on the road since October of 2017 and have lost seven-straight. In hindsight, Tucker has his work cut out for him, but he seems up to the challenge of turning the program around.
"Obviously the cupboard wasn't bare and we have some talented players," he said.
There's enough experience, production and leadership for Colorado to make it to the post season for the first time since 2016. In the meantime, Tucker will continue changing the culture and won't stop until everyone buys into what he's trying to establish in Boulder.
Colorado opens up the 2019 season against in-state rival Colorado State in Denver on August 30.