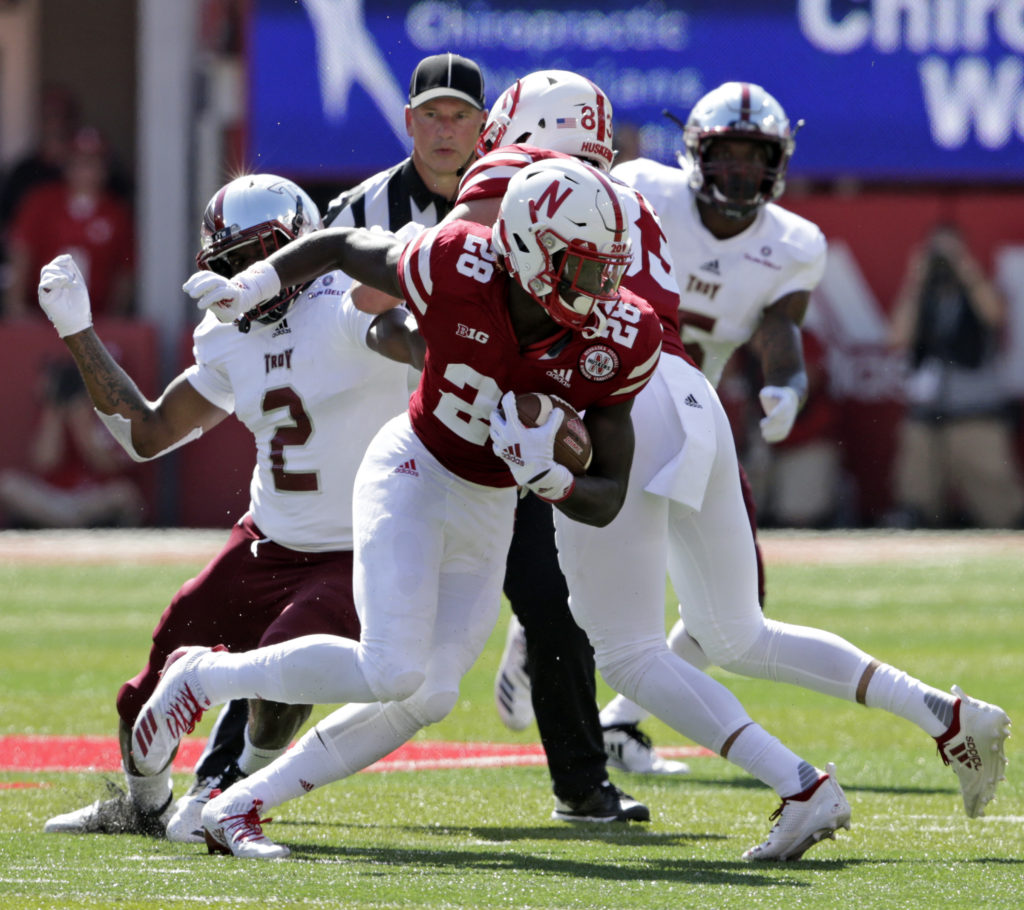 There comes a time in a coaches career when he has to make tough decisions.
These scenarios can range from firing an assistant, to changing jobs and even disciplining players. There's a thin line between doing what's morally right and making the wrong choice.
Frost recently found out that his star young running back will be charged with two crimes, including a felony for possession of child pornography. It's bad timing for a program looking to gain momentum after finishing with back-to-back 4-8 campaigns. Frost just signed a Top-20 recruiting class last week and his team is dialed in on spring ball.
No doubt Washington's disturbing news will be a huge distraction for everyone involved with Husker Nation. As if Washington hasn't already had a roller coaster ride transitioning from high school to his collegiate career in Lincoln.
When Washington chose Nebraska over Arizona State on last year's National Signing Day, he volunteered to be the face of the program and vowed to win a National Championship.
The six-foot-one, 190-pounder gave the class instant credibility, being rated by ESPN as the fifth-best running back prospect out of high school. Washington even persevered through several obstacles just to make it on campus in time for fall camp.
Washington showed promise as a true freshman and rushed for 455 yards, three touchdowns and averaged nearly six yards per carry. He also was dangerous out of the backfield, hauling in 24 passes and returned kickoffs.
The California native was supposed to be the focal point of the Huskers' offense this fall. After all, Devine Ozigbo used up his eligibility and no other running back on the roster has any significant carries. Nebraska's offense is expected to improve after averaging 35.8 points per game over its' final seven games of 2018. The Huskers are even receiving some Top-25 love this off-season.
Frost is a protege' of the legendary Tom Osborne. Like Osborne, Frost is all about giving his players second chances instead of turning his back on them when they make mistakes. Osborne stuck by Damon Benning and Lawrence Phillips when the two running backs were charged with felonies as Husker student athletes.
Sometimes it's better to take time on making vital decisions instead of moving swiftly to get past them. Revenge porn is a criminal act in 41 of 50 states and a felony in California. Washington didn't participate or film the sexual act of his ex-girlfriend, but he had possession of the footage and from there it becomes a gray area.
A California warrant is expected to be issued and from that point on Washington's playing career will be out of his hands. The NCAA and the University of Nebraska has certain criteria they must abide by in situations like these. Normal protocol would be an indefinite suspension, at least until the smoke clears and the facts come to surface.
There's always two sides to a story. However, Nebraska doesn't want to sweep Washington's shenanigans under the rug and look like a program desperate to win at all costs. There's an alleged victim in this case and the University will do what's best for Nebraska in the end when it comes to making the decision of leaving Washington on scholarship as he handles his legal situation.
Nebraska's Athletic Director Bill Moos recently came under scrutiny and is under a microscope himself. All eyes will be on Moos and Frost pending the outcome with what Nebraska decides to do next.