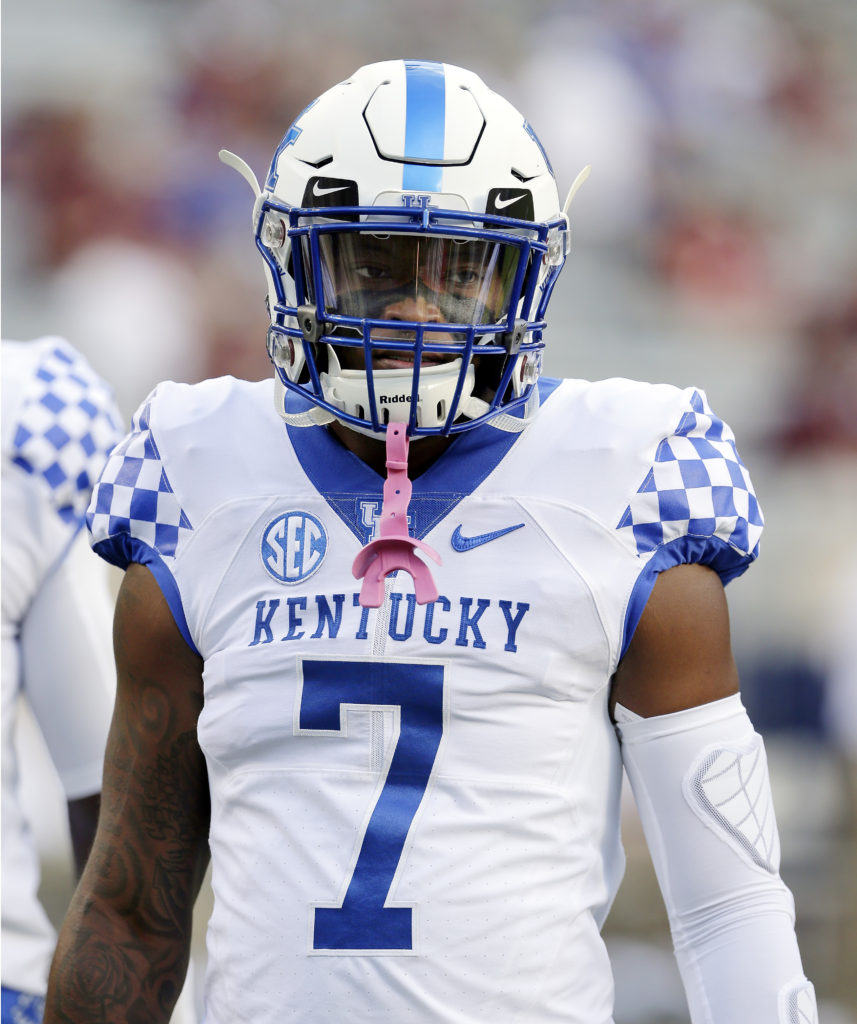 The play-making safety finished his collegiate career with 318 total tackles and 10 interceptions for the Wildcats.
Edwards also had two stops in the Senior Bowl and helped lead Kentucky to its' first 10-win season since 1977. Although Kentucky is and always will be a basketball powerhouse, the football program has arrived on College Football's doorsteps. Bringing along a hard-nosed defense and a physical rushing attack with it.
"We knew coming into the season how good of a team we were and it showed in our season," Edwards said."
Benny Snell was a big contributor to a ground attack that averaged nearly 200 yards per game. The Wildcats' defense was no slouch either and allowed only 16.8 points per game. The unit contained the SEC's Defensive Player the Year in Josh Allen and Edwards was apart of a secondary full of ball-hawks. The Cincinnati native credits the team's success to its tenacious defense.
"Our defense was crazy, we returned like nine seniors," he said. "It was a big part with all that chemistry back there and all that experience. It was a given for all the talent we had."
Head Coach Mark Stoops earned SEC Coach of the Year and got himself another contract extension, which now runs through June 2024. The three-year run he has provided Kentucky is nothing short of amazing. Three-straight winning seasons and finishing last year at No. 12 in final AP Poll after not receiving a single vote in the pre-season.
Edwards feels the team is headed in the right direction and that Kentucky is in good hands with Stoops. Although the Wildcats' defense was full of seniors, The six-foot, 200-pounder knows there are players ready to step up.
"The guys that are there after we left, they got the information and got the inside on what we did," he said. "We try to give them as much information and clues on what to do before we left."
Stoops looks to sign a Top-30 recruiting class on Wednesday for the February Signing Period with 21 commits. The new influx of talent should help Kentucky remain a contender and staple in the SEC East. The program has a ton of momentum to carry into the fall and expectations will be higher than expected.
"They got good talent coming in, they got a couple of guys still playing so I feel like they can still be on the upside," Edwards said.
Kentucky will be an intriguing bunch to watch in Stoops' seventh season in Lexington.