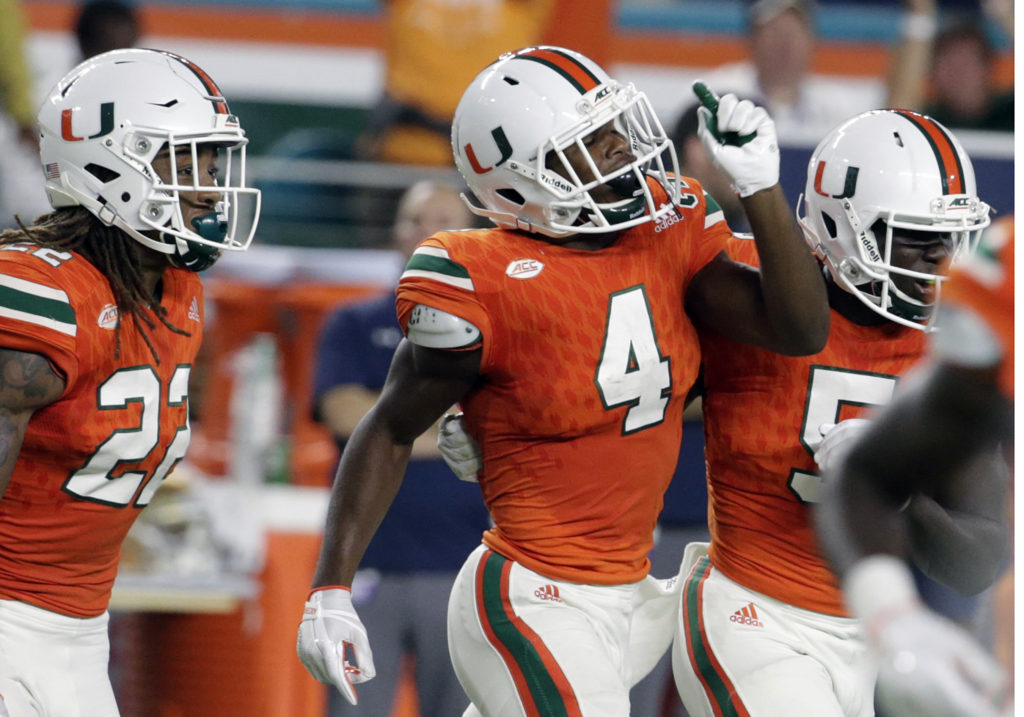 The two safeties wrapped up their stellar careers at Miami and recently participated in the Senior Bowl.
Johnson and Redwine were play-making ball hawks in the Hurricanes' talented secondary. The duo combined for 156 tackles, five from behind the line of scrimmage, three sacks, five interceptions and earned All-ACC honors along the way in 2018.
Both players agree it has been an interesting past 45 days for The U. Miami had an underachieving 7-6 campaign, capped off by a double-digit bowl loss to Wisconsin for a second-straight year. However, what transpired after that caught the College Football World by surprise.
Manny Diaz left the program to become Temple's Head Coach, only to return two weeks later to replace Mark Richt after his unexpected departure from the Hurricanes. Nabbing Diaz was a smart move for the program. After all, Diaz is a Miami native, who served as the team's Defensive Coordinator during Richt's three-year tenure and understands the culture.
"I think Coach Diaz is going to transition very good for the players who are already there, because they have a lot of respect for him, especially on defense," Redwine said.
Despite the Hurricanes being abysmal on offense last season, their defense finished No.1 in the ACC in total and pass yards allowed. Diaz spear-headed the unit that only allowed 19.5 points per game, intercepted 16 passes and contained a boat-load of pro potential.
"Our brothers, the top players in the nation really, Michael Jackson, Redwine, Gerald Willis are all guys who are going to get drafted," Johnson said. "We really had a strong bond and we was trying to be the best defense in the nation and we came pretty close to it."
Although Miami finds itself with its' lowest-ranked recruiting class in years heading into the February signing period, the program seems like its' in the right hands. Diaz will continue that relentless tenacity on the Hurricanes' defense and the unit will be the strength of the team while the offense molds together.
"He (Coach Diaz) set a high standard for everybody on that side and I know he's going to keep that high standard and keep it within all three phases of the game," Redwine said. "Being able to stay around an entire team instead of just being singled out defensively is why I feel he's going to be a good transition."
With expectations not as high for Miami to start the 2019 season as it has been the past two years, look for the team to establish themselves early on. Miami will re-introduce the nation to the infamous turnover chain and has always been very dangerous as an under dog team.