Will Harris on team chemistry, loyalty and hard work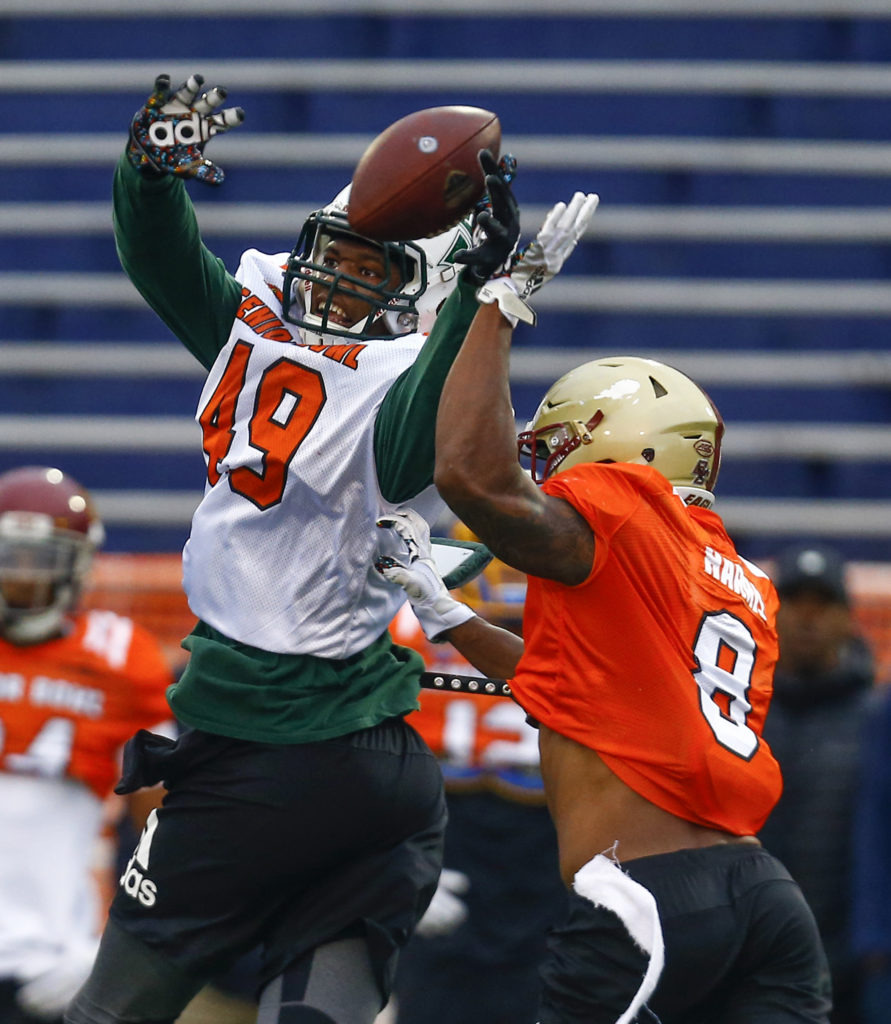 MOBILE, Ala. — He played his entire collegiate career at a program known for having a solid defense.
Boston College Head Coach Steve Addazio has a track record of putting under the radar defenders in the NFL. He runs a clean program and his players are always disciplined and competitive.
Harris is the next Eagle in line ready to make that step from a student athlete and into a professional as he prepares for the Senior Bowl. The six-foot-two, 210-pound safety is one of four Eagles hoping to impress scouts as they prepare for an opportunity they've worked their entire life for.
"It's a blessing to be here and be around some of the greatest talent from around the country," Harris said. "Meeting the two great coaching staffs of the Raiders and 49ers has been an honor."
The Georgia native finished his senior season with 75 tackles and earned All-ACC honors along the way. Harris was a key contributor for a secondary that finished No. 1 in the league in interceptions. He even has five of his own over the last four years.
"It felt great to be recognized for the hard work you put in during the off-season," he said. "But I feel the chemistry that I had with my team and the kind of season we had was more important to me than any accolade I could've gotten."
Harris has been making a name for himself all week long in practice against elite talent and hopes to carry that momentum into Saturday's game. Harris credits everything he learned about football during his time in Chestnut Hill to Addazio.
"He's a great coach with a wealth of knowledge," Harris said. "I was blessed to be recruited by him and had four really great years of seeing and learning my football IQ from him."
Harris feels Addazio's guidance has prepared him for the NFL. He had a solid four years with the program and now it's all in the rear view mirror. Still, Harris cherishes his memories as an Eagle with friends he came into the program with.
His senior class is very deep because players that could've left early for the NFL decided to stick around and earn their degree and play one more season together.
"I take great pride in knowing that our class stayed strong throughout our whole four years," he said.
It's unfortunate that Boston College didn't get to complete its' bowl game against Boise State because of inclement weather. It's probably why Harris is seizing the moment with his draft preparation.