Mitch Wishnowsky hopes to impress scouts with his punting ability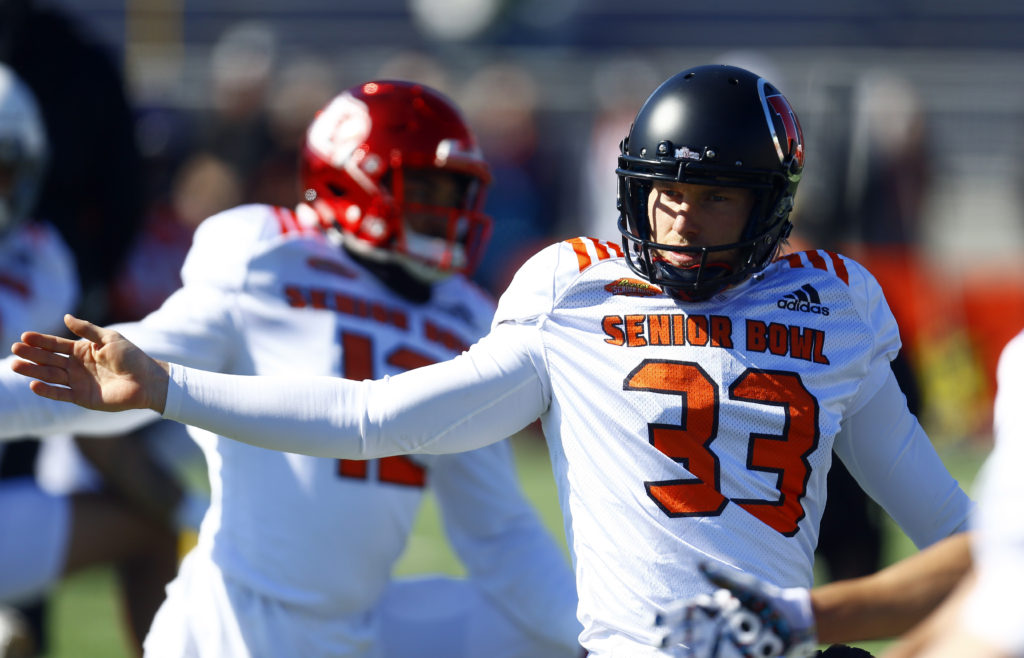 MOBILE, Ala. — The Australian was the Ray Guy Award winner during his sophomore year and a three-time All Pac-12 punter.
Wishnowsky's journey from being a student athlete at Utah to a pro prospect participating in the Senior Bowl has consisted of paying dues, sacrifice and great work ethic.
He admits he wasn't prepared for all the hoopla that comes with Senior Bowl week and may have been a bit overwhelmed. After all, NFL franchises travel in bunches and they come to examine you inside out and pick your brain.
"It's crazy, with the Special Teams Coaches," Wishnowsky said. "It was more than what I thought it would ever be."
Scouts are intrigued by the 26-year old because he has experience as a rugby punter. Wishnowsky's believes rugby has built his leg strength and plans on using his skills to his advantage.
"I rugby punted a lot and I think a lot of people wanna know if I can consistently do it and kick nice spirals like traditional punters," he said. "I wanna also show my holding ability."
Wishnowsky built a bond with Utah Coach Kyle Whittingham during his time in Salt Lake City and feels he learned from one of the best at developing normal kickers into skilled weapons on special teams.
"Coach Whittingham is the Special Teams Coordinator, so I spent a lot of time with him," he said. "He demands a lot and takes a lot of pride in Special Teams." "I was in meetings with him everyday and he made me all better."
NFL General Managers usually wait until the later rounds to draft kickers and punters, however Wishnowsky is skilled enough to sneak into the earlier rounds. He has come a long way from his days of working as a glazier.
The six-foot-two, 220-pounder has been apart of a winning program during his collegiate career and will miss his time with his teammates. He helped Utah clinch a berth in the program's first ever Pac-12 Championship Game and believes the Utes' success will continue next season.
Getting an invite to the Senior Bowl as a punter is a statement in itself and Wishnowsky doesn't want to shy away from his opportunity of a lifetime. He has traveled all across the country and gone through multiple shoulder injuries to make it to this point.
Wishnowky is enjoying his Senior Bowl Week experience and plans on bringing his A-game Saturday and show everyone why he's a valuable asset on Special Teams.