Why Neal Brown was the right choice for West Virginia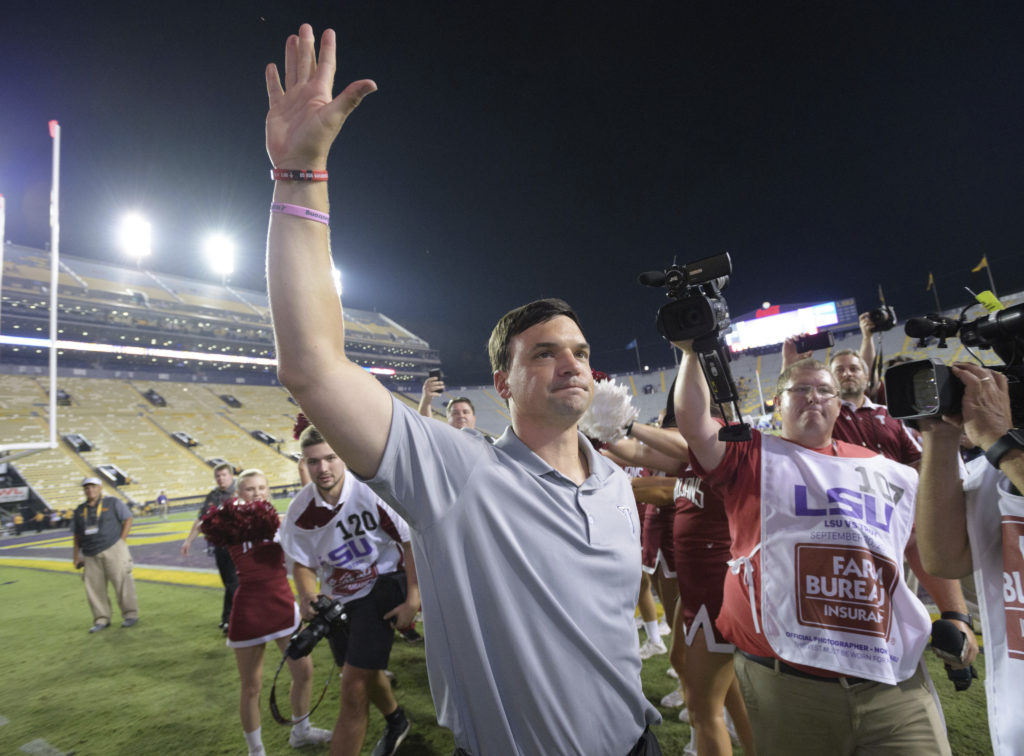 Brown endured a large amount of success during his four-year tenure with Troy, compiling a record of 35-16, including three-straight seasons of 10 wins or more.
The Trojans nearly beat a Clemson team that went on to win the National Title in 2016 and upset LSU and Nebraska on the road over the last two seasons. Brown also led Troy to three-straight bowl victories.
Brown is the total opposite of his predecessor Dana Holgorsen. The 38-year old played wide receiver as a student athlete, but his teams put a huge emphasis on defense. Holgorsen was all about offensive production. That's required to be successful in the Big 12, however, Holgorsen could never take the Mountaineers to the mountain top.
Defense was an issue for West Virginia under Holgorsen's watch, but Brown will change all of that. He will recruit deep and hard on the lines on both sides of the ball. The Mountaineers need to get tougher in the trenches instead of always playing offensive shootout games that the Big 12 has become accustomed to.
The Kentucky native has experience as an Offensive Coordinator in the SEC and Big 12. Troy won the Sun Belt Title in 2017, so Brown knows what it takes to compete for Championships. The Big 12 is constantly changing with four new coaches entering the league during this off season.
Now the conference has a hand full of young coaches under 40, including Iowa State's Matt Campbell, Oklahoma's Linclon Riley and Brown. The Big 12 just got that much better and should be more entertaining to watch for years to come.
Still, the Big 12 isn't the Sun Belt and competition will be more stiff and luring in star recruits will be a challenge. West Virginia has a great football program and with the right leadership it should be able to contend for Big 12 Championships on an annual basis.
Holgorsen got out of town as soon as he saw the opportunity because the Mountaineers will be rebuilding next season after losing star quarterback Will Grier and a couple other studs at the skill positions. Holgorsen wore out his welcome in Morgantown. Had he stayed put for another year Holgorsen would've potentially been fired if West Virginia had a down season in 2019.
As for now the Mountaineers have a new coaching regime and the fans are rallying behind the new big man on campus. With the hiring of a solid coach like Brown, West Virginia has enough momentum to carry into the February signing period. This was a great hire for the program.