What Notre Dame fans can expect from Brian Kelly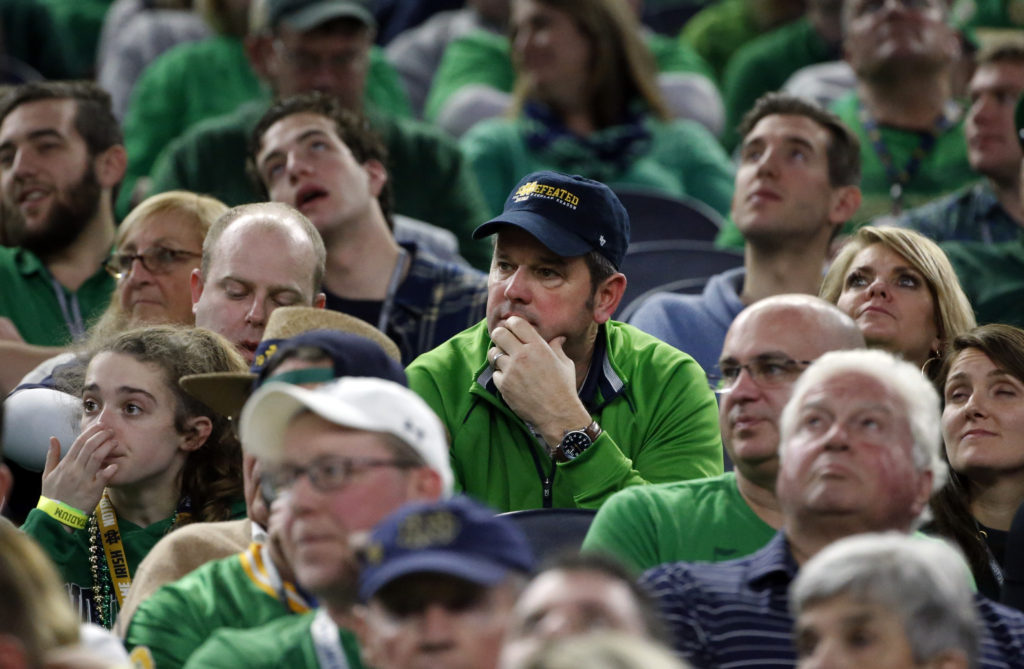 For the second time under Kelly, the Fighting Irish took an undefeated record into the post season and got embarrassed.
It's beginning to look like the Fighting Irish remaining independent instead of joining a Power 5 conference has come back to haunt them. Notre Dame's strength of schedule stays full of the usual suspects.
For any Notre Dame fan who thought playing ACC teams, mixed with USC and the Academies would prepare their program for the big games in the post season, the 27-point loss in the Cotton Bowl was their reality check. Notre Dame's 2012 National Title loss to Alabama was very similar to its' loss to Clemson.
The Fighting Irish didn't look as fast in the open field or as strong in the trenches and both games were pretty much over by halftime. Second half adjustments weren't effective. Kelly doesn't seem to have an answer when players' backs are against the wall.
The team had over a month to prepare and could only score a first quarter field goal. The Fighting Irish looked like they didn't even get off the bus. Notre Dame's lack of competitiveness against elite competition is an eye brow-raiser when Kelly is a solid recruiter and annually lures in Top-10 classes.
The majority of his kids are very intelligent with high football IQs. More are on the way after Kelly landed another stellar class for the Early Signing Period.
It's hard to say Notre Dame overachieved this season, when the program strives for perfection and National Titles year after year. Fans are probably fatigued from watching their team build their hopes up only to have them dashed in a heartbeat.
Still, the future looks bright for the program with Ian Book back under center for next season. Kelly still needs to increase production in the strength and conditioning area and recruit more speed. Both were glaring weaknesses for the Fighting Irish against Alabama, Ohio State and Clemson.
Now that Kelly knows what he needs to fix it'll be interesting to see how he carries out those tasks. If it ain't broke than don't try to fix it. Kelly's system has got him three undefeated regular seasons in the last 10 years. Unfortunately, that's not enough at a place like Notre Dame.
The program is one of the most prestigious in the land and built a culture of winning over a century ago. How much further can Kelly take the program is the real question. The pressure will always be on any Notre Dame coach to win a Championship. With that in mind, don't be surprised if Kelly actually tries the NFL route if the right opportunity comes calling.