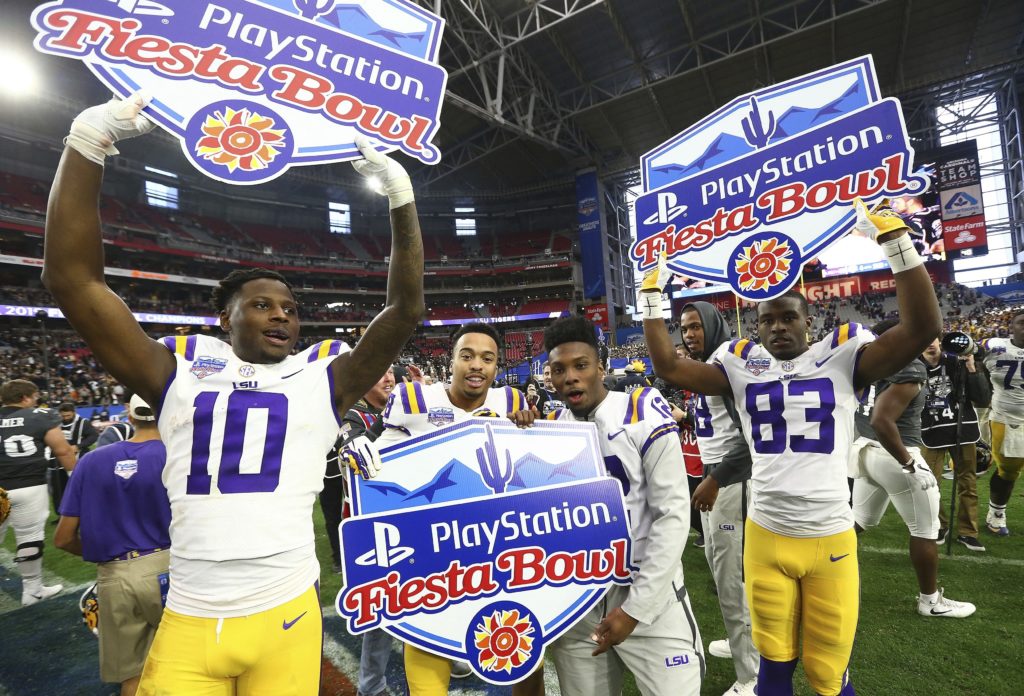 Heading into the meat grinder of the bowl season there was talk about whether or not the Playoff format should expand to eight teams.
After all, Central Florida, Ohio State and Georgia all felt snubbed that Oklahoma clinched that fourth spot. The Golden Knights were riding a 25-game win streak. The Buckeyes were one-loss Big 10 Champs and the Bulldogs played the No. 1 team in the land down to the wire in the SEC Championship.
Fast forward to New Years Day and Central Florida's incredible run got snapped by LSU. A three-loss Washington team could've beat Ohio State had it got one last possession. Georgia didn't even bother getting off the bus against Texas.
You can blame it on players not wanting to be in that particular bowl game because it's not the Playoff. Key players sitting out the post season to focus on NFL Draft preparation. Conference against conference, injuries and the list goes on. However, when the smoke cleared, several teams had glaring weaknesses.
Notre Dame didn't belong on the field against Clemson. Oklahoma is still perceived as chokers after its' third one and done appearance in the Playoffs. Michigan was throttled by an upstart Florida squad. With that being said any talk of an expansion should be put on hold.
Clemson and Alabama are the two best programs in the country, hands down. The two teams have been on a crash collision course all season and will be clashing in the National Championship Game for the third time in the past four years.
When you're on top everyone can't wait for your downfall. Thousands of College Football fans are fatigued with Alabama and Clemson hogging all of that post season glory and want to see some new blood in the Playoff.
Since the system replaced the BCS, we've seen two Pac-12 teams, two ACC teams, two Big 10 teams, two SEC teams and Oklahoma. Notre Dame was that new flavor, but was a no-show in it's only appearance. An eight-team format could provide Power 5 conference champions and an at-large team the opportunity to punch in their tickets.
It won't matter though, because once those teams get a taste of the legit elite teams in the Playoffs, they find out why getting left out spares them the embarrassment. This is because several teams don't get battle-tested enough and come from conferences with different schemes and coaching styles.
All you can do is play the opponents on the schedule, but to argue that one teams deserves that fourth Playoff spot over another just to get the expansion on the table is outrageous. Sit back Monday and watch the two best teams in College Football play for the National Title. The system is controversial and not perfect, but for now four teams is just enough to claim our National Champion.