Why Dana Holgorsen left a Power 5 program for a Group of 5 school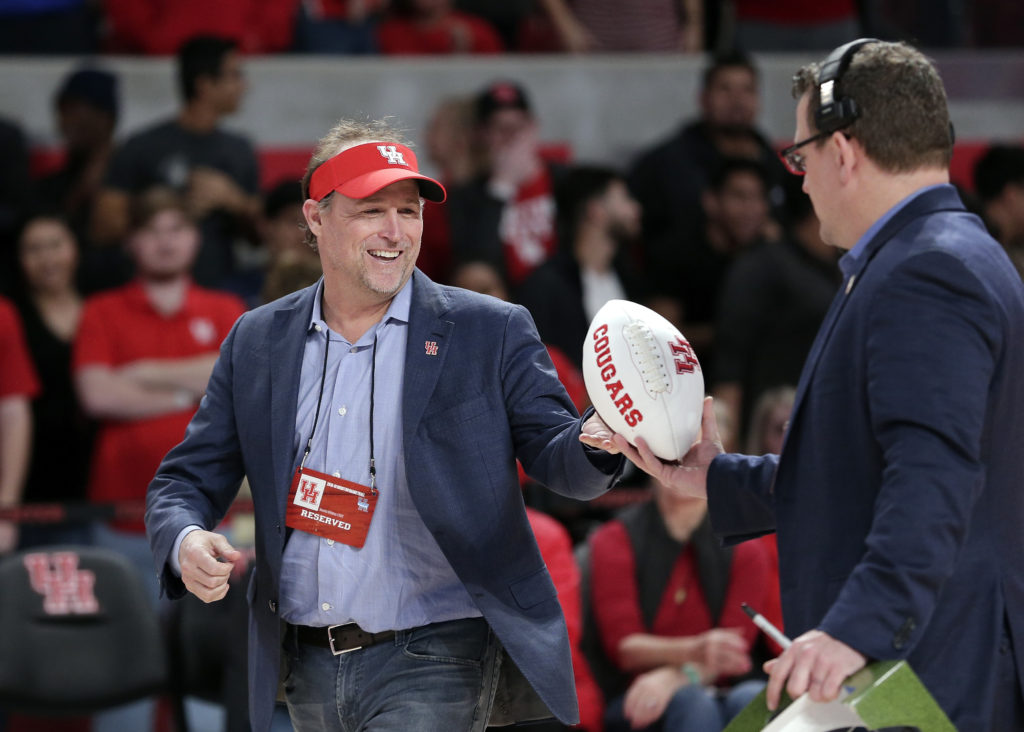 There's something special about the Houston Football Program.
Andre Ware won the Heisman Trophy for the Cougars during the glory days of the Southwest Conference. Houston was also the first Group of 5 team to sign a five-star athlete in defensive tackle Ed Oliver.
Don't forget the school came close to joining the Big 12 a couple of years ago when conference expansion was on the table. And now Houston has axed Major Applewhite and lured in one of the best offensive minds in all of College Football.
Art Briles, Kevin Sumlin and Tom Herman used the Houston job as a stepping stone for bigger opportunities at Power 5 schools. However, this time around a coach is leaving the Big 12 for the American Athletic Conference. That's a statement in itself.
Holgorsen took West Virginia as far as he could. Will Grier had a brilliant season and the Mountaineers came up one game short of the program's first-ever berth in the Big 12 Championship Game. Still, West Virginia had reached it's mountain top with Holgrensen. He probably jumped ship because the Mountaineers will be sinking with rebuilding for the 2019 season.
The move seems like a head-scratcher in hindsight, but when you look at Houston's fertile recruiting ground, bigger market and likelihood of staying competitive in the AAC West, Holgorsen's decision was a no-brainer. The program will be on it's fifth coach in the past eight years. Job stability and job security might be an issue.
Eight wins won't be good enough for the program and Applewhite found that out the hard way. Holgorsen never took that next step with West Virginia. In all honesty, Rich Rodgiguez had more momentum with the program when he was patrolling the sidelines. You have to wonder if the 47-year old is worried at all about the pressure that comes with coaching Houston.
Holgorsen may have worn out his welcome with West Virginia anyway. It'll be interesting to see If Houston can make some noise in the AAC. Central Florida had a remarkable run for the conference the past two years. The Cougars will be expecting something similar to that success.
This coaching move raised some eyebrows, but Houston may very well have deeper pockets than everyone believes it has. West Virginia will be a completely different team next season and its' coaching search continues. With Holgorsen in place, expect Houston to put up video game numbers on offense sooner than later.