What the Justin Fields transfer means for Ohio State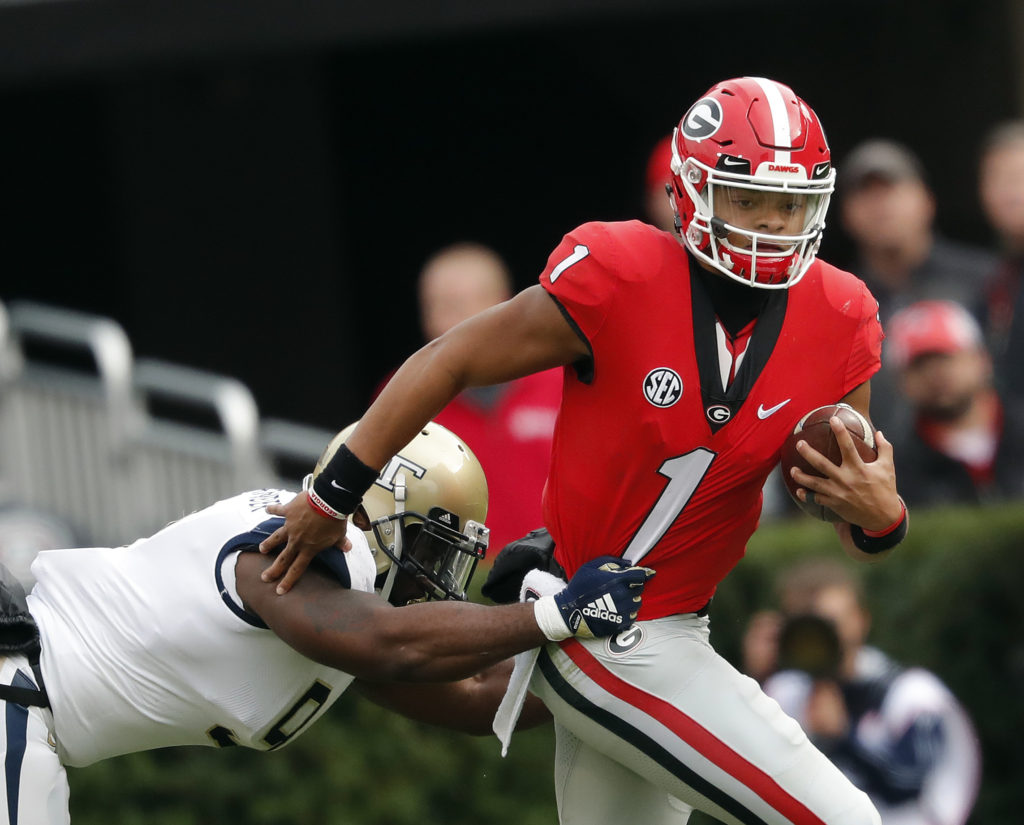 Despite the Buckeyes going through a coaching transition and not landing a top-rated class after the Early Signing Period, the program lured in a recruit rated higher than Terrell Pryor.
Fields was the nation's No. 1 recruit last season and saw limited action in 12 games for Georgia. He threw for 328 yards and four touchdowns and also added 266 yards on the ground and four rushing scores. Jake Fromm held onto his starting role with the Bulldogs' offense and Fields had some issues with a couple teammates. It's no surprise he decided to jump ship.
Dwayne Haskins had arguably one of the best seasons by an Ohio State quarterback and with him leaving early for the NFL opens up the door for Fields to come in and win the starting job for 2019. However, Tate Martell has paid his dues for a couple of years with the Buckeyes and will have a lot to say about Fields enrolling and trying to take the reigns of the offense.
Fields still has a couple of hurdles to clear before he can compete to be Ohio State's signal-caller. He's expected to enroll next week and has to get waivers from the NCAA for immediate eligibility. If Fields completes those tasks expect a heated quarterback battle throughout spring football and all the way to fall camp for the Buckeyes.
Newly hired Buckeye coach Ryan Day is familiar with Fields because he tried hard recruiting the kid out of high school. Fields had other options and was interested in Oklahoma and its quarterback situation. Still, he decided Ohio State was his best destination and in hindsight it seems like he made a good decision.
He fits Day's offense just right, plus the sky is the limit on the Fields' upside and potential. Ohio State's offense has averaged nearly 40 points per game over the last three seasons. Rather 2019's starter is Fields or Martell, both will have huge shoes to fill. J.T. Barrett and Haskins set the bar pretty high for Ohio State quarterbacks.
If Fields is as good as advertised he should have no problem becoming the Buckeyes' starting quarterback. However, he already struck out at Georgia and imagine the humility if things don't go as planned in Columbus. The Buckeyes are fresh off a Rose Bowl win and with Fields transferring to the program they'll keep the momentum going.
Just because Urban Meyer has left the building doesn't mean the Big 10 East is up for grabs.