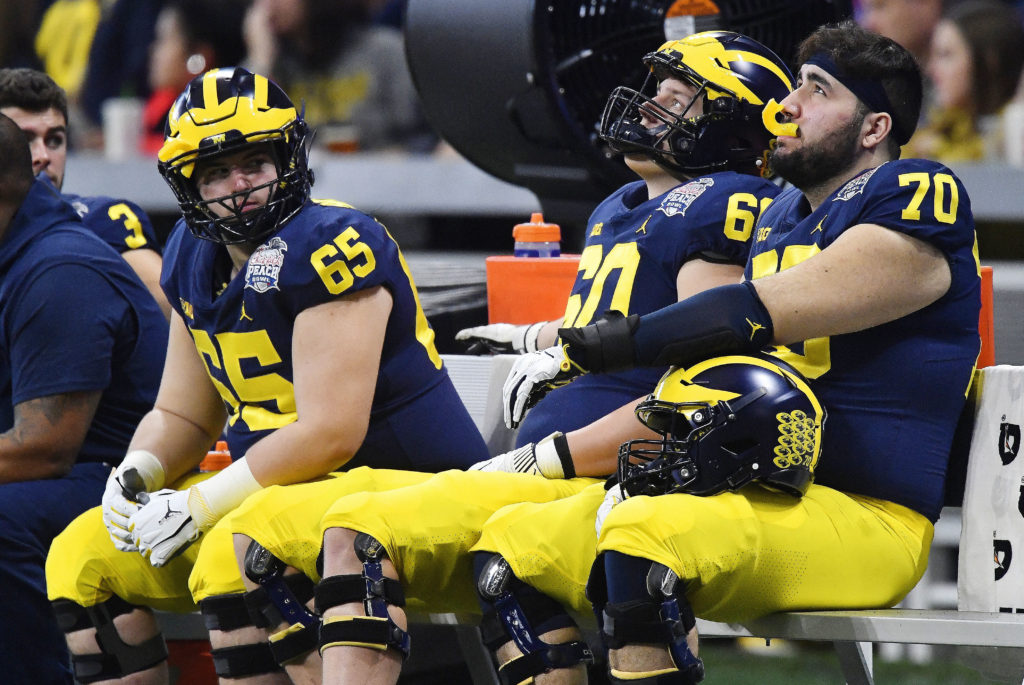 It's evident that a trend has followed the Wolverines over the past four years Harbaugh has been on the sidelines.
The 55-year old is good for 10 wins, his teams are always physical and play great defense. However, Harbaugh has yet to beat rival Ohio State and Michigan has lost its' last three bowl games. Remember, this was the team everyone thought would clinch that fourth Playoff spot heading into the game against the Buckeyes.
The Wolverines wound up getting smashed by the Buckeyes for the sixth-straight year and three of their star players didn't even bother participating in the Peach Bowl to focus on NFL Draft preparations. Players have a mind of their own, including making personal decisions, but that wasn't a good sign of team chemistry. It was obvious they were needed against Florida.
After dropping the season-opener to Notre Dame, Michigan went on an amazing 10-game win streak before losing two-straight. As of now, the program has minimal momentum. However, the best thing that could've happened to Harbaugh and Michigan is the retirement of Urban Meyer at Ohio State.
Meyer has been the individual who stood in the Wolverines way of getting to the program's first-ever Big 10 Championship Game. With Meyer gone Michigan has the opportunity to take that next step. Some of the aura has left Harbaugh in the past few years, but don't forget that he has led Michigan to three 10-win seasons in the past four years.
It just so happens that Harbaugh coaches at the winningest program in the FBS. A place where beating Ohio State is a must, championships is expected and the Rose Bowl is the team's destination. 10 wins a season would be good at 90 percent of other programs across the country, but not a Michigan.
Harbaugh played quarterback for the school, so he shouldn't be surprised with the expectations from the fans. After all, he came back to his alma mater surrounded with a ton of hype. After four years on the job Wolverine fans are now sitting with their arms crossed waiting on Harbaugh to deliver the program something its' been lacking for quite some time.
The question remains of how cemented is Harbaugh into the Michigan job anyway. Every year it seems like the NFL is asking for his services, but he remains loyal to Michigan and has stayed put. If he remains on board for the 2019 season, Michigan has to take over the Big 10 East. The humility would be crucial if the Wolverines lose again at home to the Buckeyes.
So expect at least another 10-win season for the Wolverines and maybe, just maybe, the team might make some serious noise in year five under Harbaugh.