Has Will Muschamp worn out his welcome with South Carolina?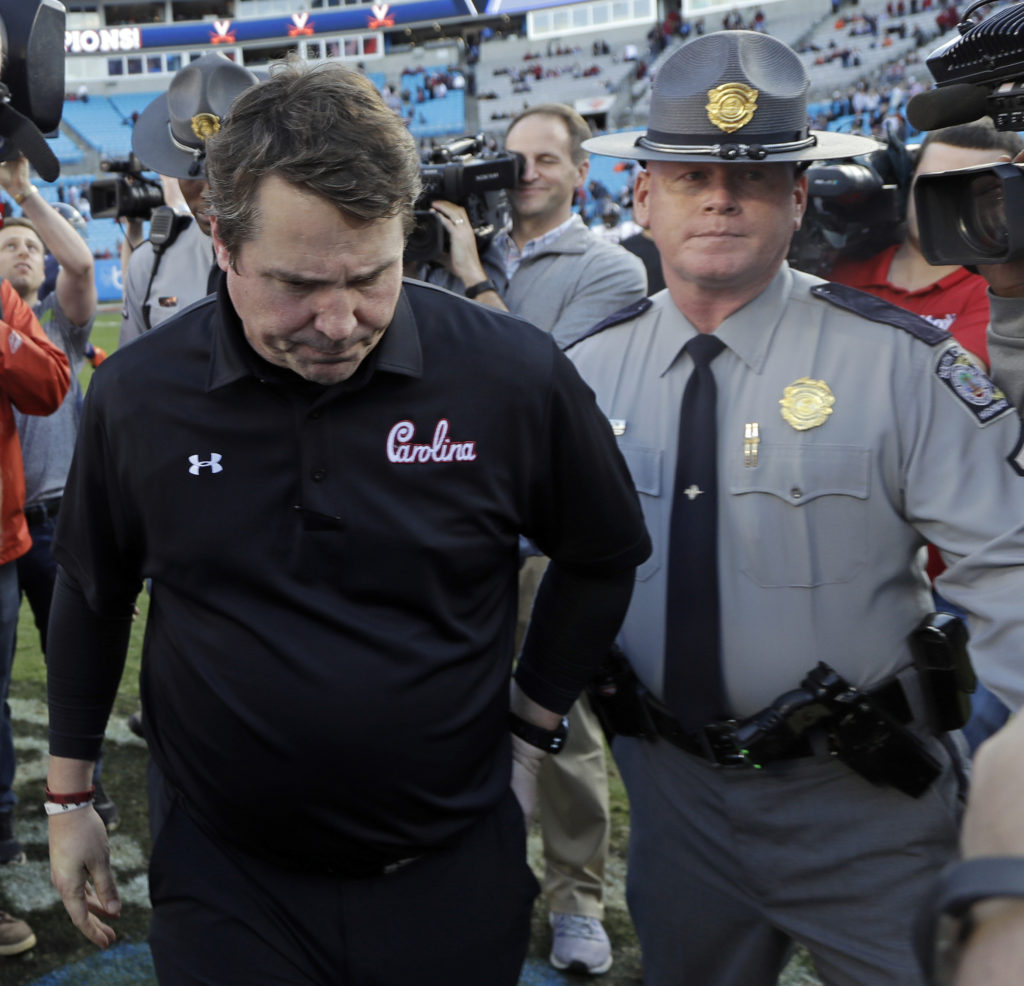 After Steve Spurrier stepped down from the program three years ago, Muschamp seemed like the right hire because of his experience in the SEC and knack for recruiting.
Apparently it didn't matter to the South Carolina administration that Muschamp was fired from Florida after going 10-13 over his last two years in Gainesville. He's a defensive guru first and foremost, but he never had a quarterback with a pulse during his entire four-year tenure with Florida.
That problem has followed Muschamp to South Carolina where he's 22-17 in three years. Although the 47-year old has led the Gamecocks to three-straight bowl games, the team has suffered at least four losses in each season Muschamp been patrolling the sidelines.
South Carolina had a lot of buzz heading into this season after a 9-4 campaign in 2017 and was expected to contend for the SEC East. After starting off 2-3 in conference play, those hopes diminished quickly. Junior signal-caller Jake Bentley threw for 27 touchdown passes, but he also leads the SEC in interceptions thrown with 14.
The defense, which was supposed to be Muschamp's bread and butter, allowed 30.3 points per game in eight SEC contests. South Carolina didn't force many turnovers and was in the bottom half of the league at generating sacks. The Gamecocks lost three of their last five games of the season and those two wins were against Chattanooga and Akron.
Muschamp did lure in a Top-20 recruiting class for the Early Signing Period and that'll be one of the reasons why Gamecock nation will have patience with him. However, getting shutout for the first time since 2006 won't help Muschamp's cause. South Carolina had a month to prepare for the Belk Bowl and couldn't put up a point against an average ACC team in Virginia.
It's back to the drawing board for Muschamp and South Carolina needs to establish some leaders on both sides of the ball by spring. Now time is of the essence in the SEC East. Georgia runs the division, Florida is a year ahead of schedule, Kentucky is on the rise, Missouri is solid, Vanderbilt is competitive and Tennessee is rebuilding.
2019 will be a make or break year for Muschamp. In order for the program to take that next step, recruits need to develop, quarterback play must improve, the defense has to get faster and stronger and William Brice Stadium must become an intimidating venue.
That's easier said than done in an SEC East Division full of parity.