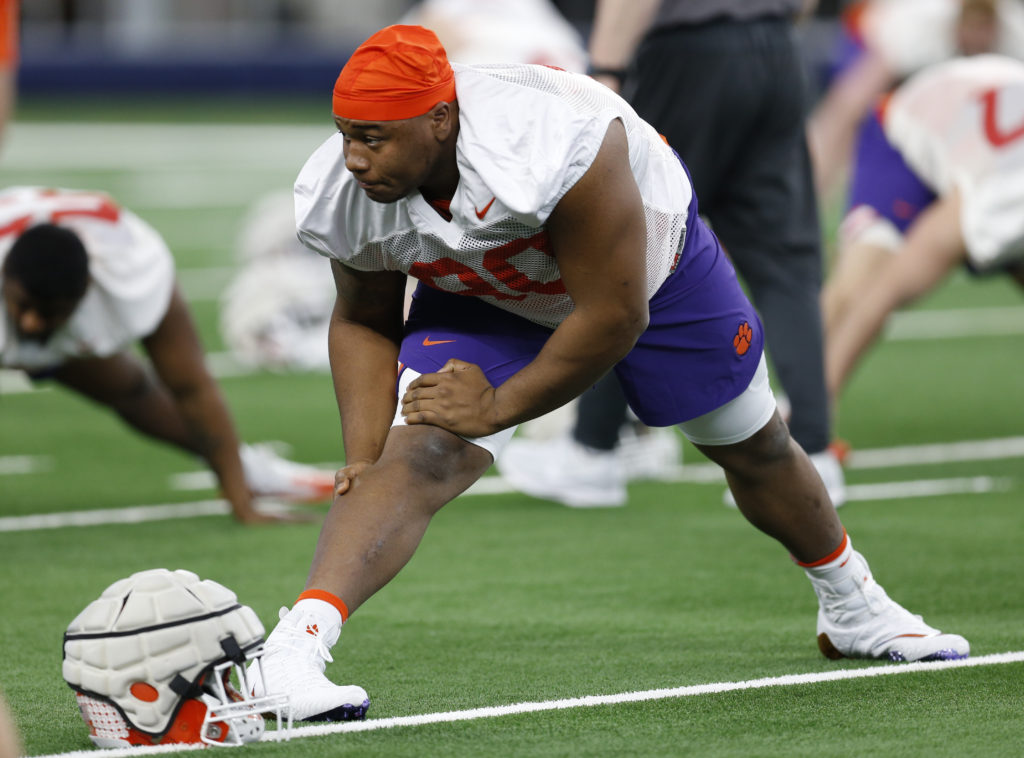 The star defensive tackle anchored the big boys up front and won't play in the Cotton Bowl, but when it comes to production, experience and depth Clemson has plenty and should be ready for Notre Dame's offense.
It's unfortunate that Lawrence tested positive for a banned substance. However, Dabo Swinney has been a recruiting guru, with plenty of players ready to step up to the task. Lawrence was the heart and soul of Clemson's defense. Still,  the entire front seven is arguably one of the best units in the nation and loaded with NFL talent.
All season Clemson goes as its' defense goes. As long as the Tigers continue to have a pulse on that side of the ball, the sky is the limit for Dabo's boys. Normally replacing the production and leadership of a player of Lawrence's caliber would be challenging for most Power 5 programs. Not saying the All-American is a needle in a haystack, but at a place like Clemson the team just reloads.
The defense has been a dominant group and besides the win against rival South Carolina, Clemson has not allowed over 16 points in its' last seven games overall. Opposing quarterbacks have felt the Tigers' wrath all season long. Take away Lawrence's numbers and the Tigers' defense still has 44.5 sacks on the year and 113.5 tackles for loss and both of those numbers are still No. 1 in the ACC.
The Fighting Irish will try their best to exploit the middle of the Tigers' defense without Lawrence. Notre Dame does have a great rushing-attack on offense and sophomore signal-caller Ian Book leads the nation in completion percentage. It'll be interesting to how Clemson responds to adversity and if its' defense can set the tone early.
Swinney is one of the best game-day motivating coaches. Don't think he won't use his three suspended players'  travesty as a tool to fire up the team and prepare them for Notre Dame. Celin Ferrell, Christian Wilkins and Austin Bryant are all studs in their own right. They will try to stop the run, wreak havoc on Notre Dame's offensive line and make life hard for Book in the pocket.
True champions rise to the challenge and if Clemson supposed to be good as advertised than the team shouldn't miss a beat. The Tigers have unfinished business and are trying to make it back to the National Championship Game for the third time in four years.