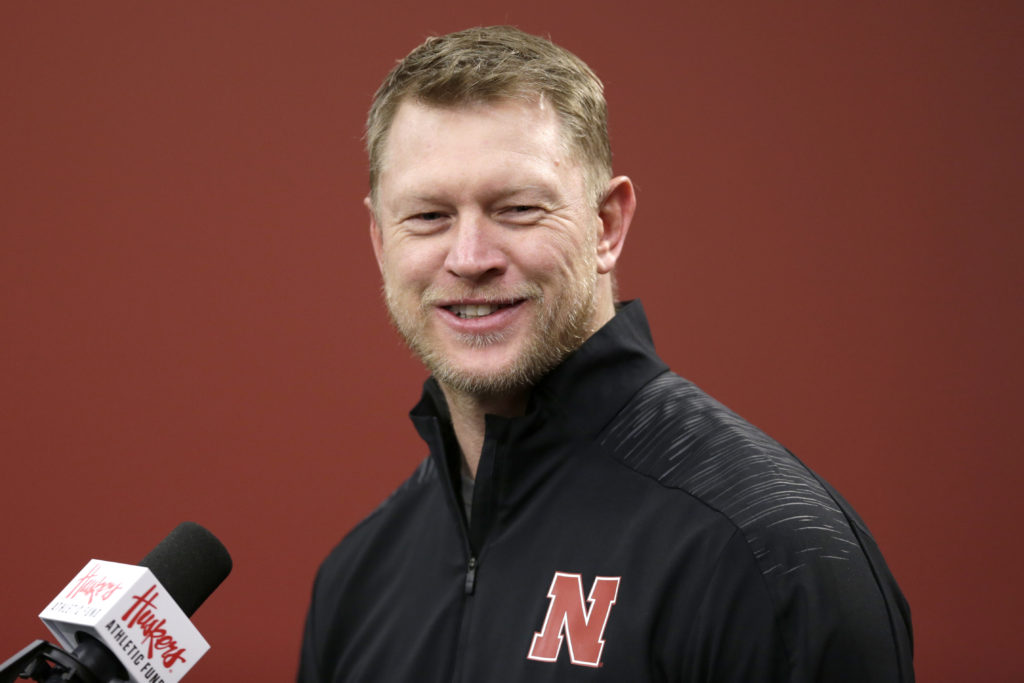 After back-to-back four-win campaigns for the first time since 1960, the Huskers are building momentum with a rising star at signal-caller, stellar recruiting and and a strong finish to end the regular season.
Scott Frost already has a talented young roster and he's keeping the wheels rolling by adding his second-straight Top-20 recruiting class, including seven players that'll be early enrollees. The near future looks bright for Husker Nation, but Frost didn't have the ideal beginning to his coaching career at Nebraska.
The 43-year old came back to Lincoln surrounded by a ton of hype before starting out the year 0-6 for the first time in school history. The first half of Nebraska's season was full of penalties and turnovers. However, after the school hired officials to watch over team practices the Huskers showed a lot of improvement.
The Huskers won four of their last six games and averaged 36.6 points per game during that span. True freshmen Adrian Martinez and Maurice Washington both had solid years and the Huskers' offense will be one of the best units in the Big 10 for the 2019 season.
Nebraska's defense still has work to do before it can be considered a legit Blackshirt group. Frost had a bend, but don't break defense during his two years at Central Florida and this season with Nebraska. Yes the Huskers have had three-straight great recruiting classes, but a lot of the blue-chippers from the 2017 class are no longer with the team.
The Huskers must get stronger and establish more depth along the defensive line and in the front seven if they want to win games in the trenches. Which is probably the reason why Frost signed nine players on that side of the ball and lured in a graduate transfer defensive tackle from Oklahoma State.
Nebraska has unfinished business to take care of with recruiting. Frost will continue to target the top remaining prospects who's still out there. His players have brought into the scheme and culture he's trying to establish in Lincoln. Hall of Fame Coach Tom Osborne is a phone call away for advice on anything.
Husker Nation still has Gabrielle Union and Dewayne Wade for star support, along with Larry The Cable Guy and don't forget the NFL Hall of Fame quarterback Kurt Warner's son plays for the team. Nebraska fans have always been a class act and are some of the most knowledgeable in the nation. Memorial Stadium is one the best venues in the country and the walk-on tradition is still alive and well in Lincoln.
Don't be surprised if the Huskers enter the 2019 season ranked in the Top-25. Martinez may even have some Heisman hype. Nebraska has some blockbuster home games next year, including clashes with Michigan, Ohio State, Wisconsin, Iowa and Northwestern. Nebraska also travels to Boulder for the first time since 2009 to square of with rival Colorado in non-conference play.
Three more victories and Nebraska will join the elite 900-win club that includes Alabama, Texas, Michigan and Ohio State. The program is ready to take that next step, with no looking back. A championship-caliber Nebraska football team is great for College Football.
Frost said at Big 10 Media Days back in July that he wanted to build a program that Husker Nation could be proud of. At this point, it seems he'll likely deliver on that promise.