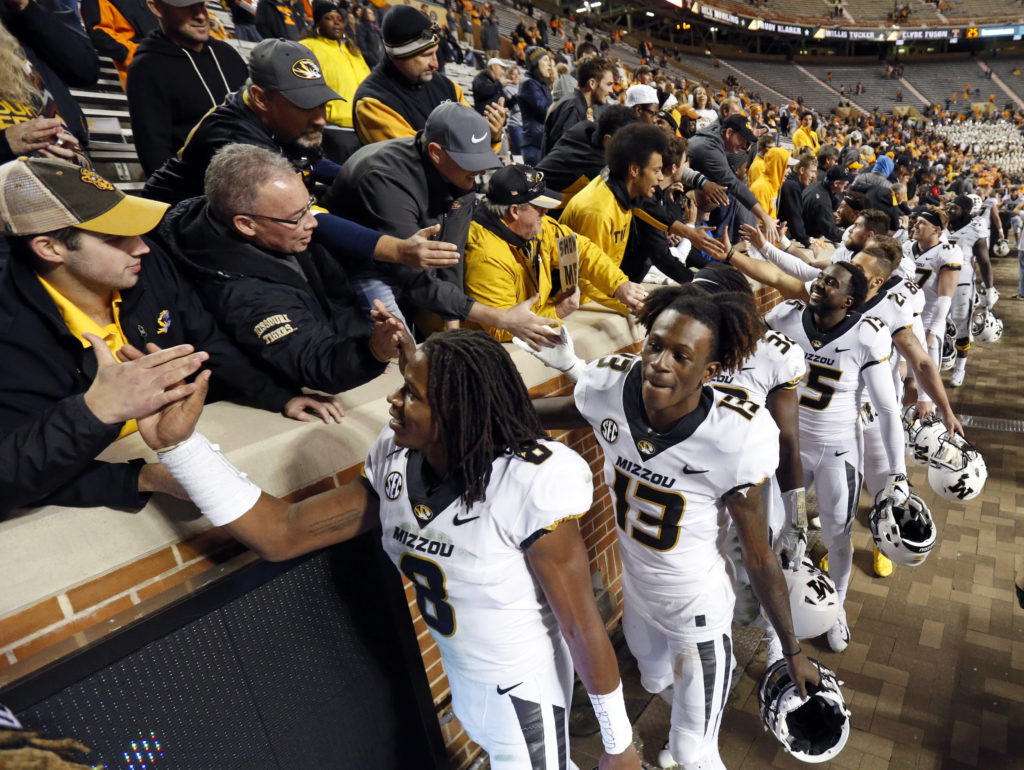 For the past two years there's been a glaring trend for the Tigers under Barry Odom during the last month of the regular season.
Missouri always start slow out the gates in the beginning, but close strong at the end. Last year the Tigers ended the regular season on a six-game win streak and the team is undefeated once again for the month of November in 2018. Odom's boys seems to get stronger as the season progresses and can play with any team towards the end of the year.
Besides the second half debacle against Kentucky, Missouri's offense been lights out in five of the last six games. The Tigers dropped half a hundred on the Volunteers at Neyland Stadium last week and 38 on the Gators at the Swamp two weeks prior. With Kentucky's recent struggles Missouri is starting to look like the second-best team in SEC East Division.
Odom has done a great job rebuilding this program and has a solid team in year three. The Tigers will finish with back-to-back winning seasons for the first time since 2014.
Senior signal-caller Drew Lock has been impressive during Missouri's current three-game win streak and thrown for 760 yards, seven touchdowns and two interceptions. He also is No. 3 in the SEC in total yards per game. Lock's offensive line has protected him well and the Tigers are No. 2 in the league behind Alabama in sacks allowed. The Tigers have also had a 100-yard rusher in the last three games.
Missouri's defense has had the biggest turnaround this season. The unit went from allowing 30.8 points per game in the first seven contests to just 19.2 in the last four.
This Saturday will be Senior Day against the worst team in the SEC in Arkansas. Expect Lock to have a great game to close out a great career at home and for Missouri to light up the scoreboard and send the Seniors out with a ton of momentum heading into bowl season. Missouri can potentially finish the regular season with eight wins, which will be the highest for the program since 2014.
Missouri is playing with confidence and will carry it into a decent bowl game and the early signing period with recruiting. Success always lead to other job offers and don't be surprised to see a couple job openings calling for Odom's services. Still, expect him to stay with his alma mater and build on what he got established with the Tigers.