Does Derek Mason need a win over Tennessee to save his job?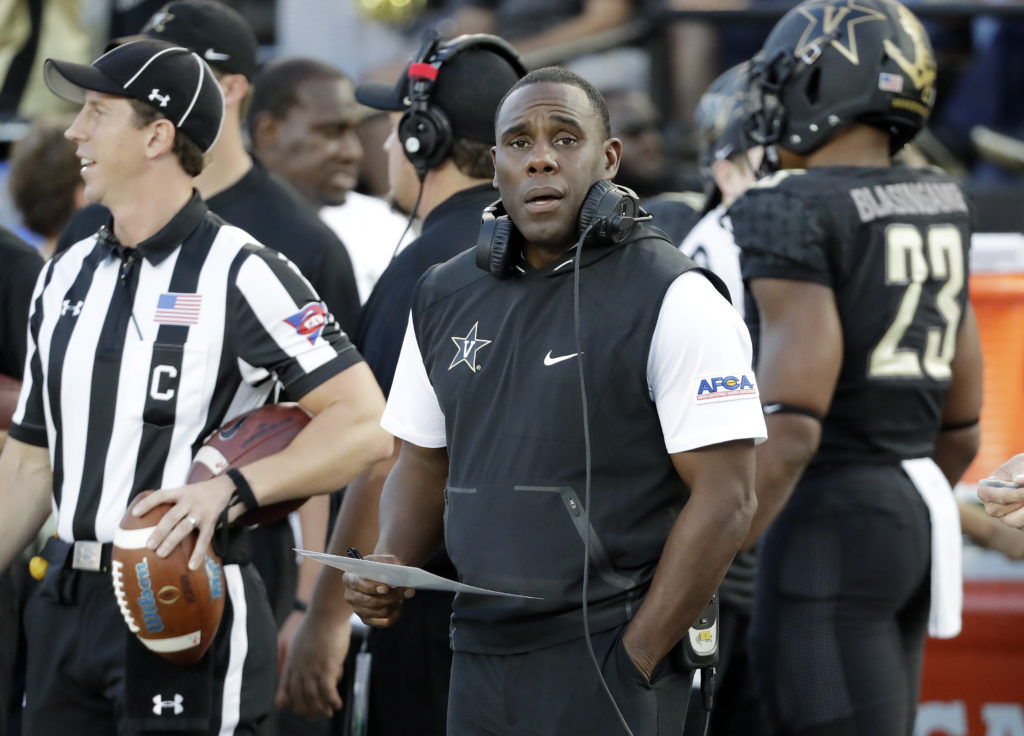 The Commodores have gone 23-37 over the last five years, been to one bowl game and have yet to finish with a winning record under Mason.
However, Vanderbilt has the opportunity of becoming bowl-eligible with a win at home this Saturday against in-state foe Tennessee. This will be a must-win game for Mason and the Volunteers are also in desperate need of a victory to qualify for the post season.
Vanderbilt has won the last two over Tennessee and have outscored the Volunteers 87- 69 in those two meetings. Mason hopes his boys can put up similar numbers this time around and it doesn't hurt that it will also be Senior Day for the players.
Vanderbilt has won two of its last three SEC games and the offense has caught fire averaging 36.3 points in those clashes. Junior running back Ke'Shawn Vaughn has been very impressive with three-straight 100 yard games and scored five touchdowns on the ground. Senior signal-caller Kyle Shurmur has been no slouch either, throwing for 623 yards, eight touchdowns and one interception over the last three games.
Saturday will be the last time signal-caller Shurmur suits up at home in the black and gold. He may not pass for 486 yards to break the school's all-time passing record in this game, but one more score through the air will make him No. 1 in the program in passing touchdowns. Still, Shurmur has had a solid senior season with 2,477 yards through the air, 20 touchdowns and six interceptions.
Don't be surprised if Shurmur is saving his best for last and play the best game of his career against the Volunteers. Besides, Vanderbilt has always been a scrappy bunch under Mason and the overtime win last week over Ole Miss solidified that. The Commodores have momentum and ending the regular season with six wins will show that Mason has the program headed in the right direction.
The Commodores have been playing with confidence so Mason won't need to school his players on how significant Saturday's game will be for his job security. This game will be about more than just bragging rights for both schools, so expect it to get chippy, with numerous penalties, cheap shots and big plays. It will come down to which team wants it more and for Mason's sake the Commodores better bring their A-Game.