Will Coach Handsome remain around for another season in Lubbock?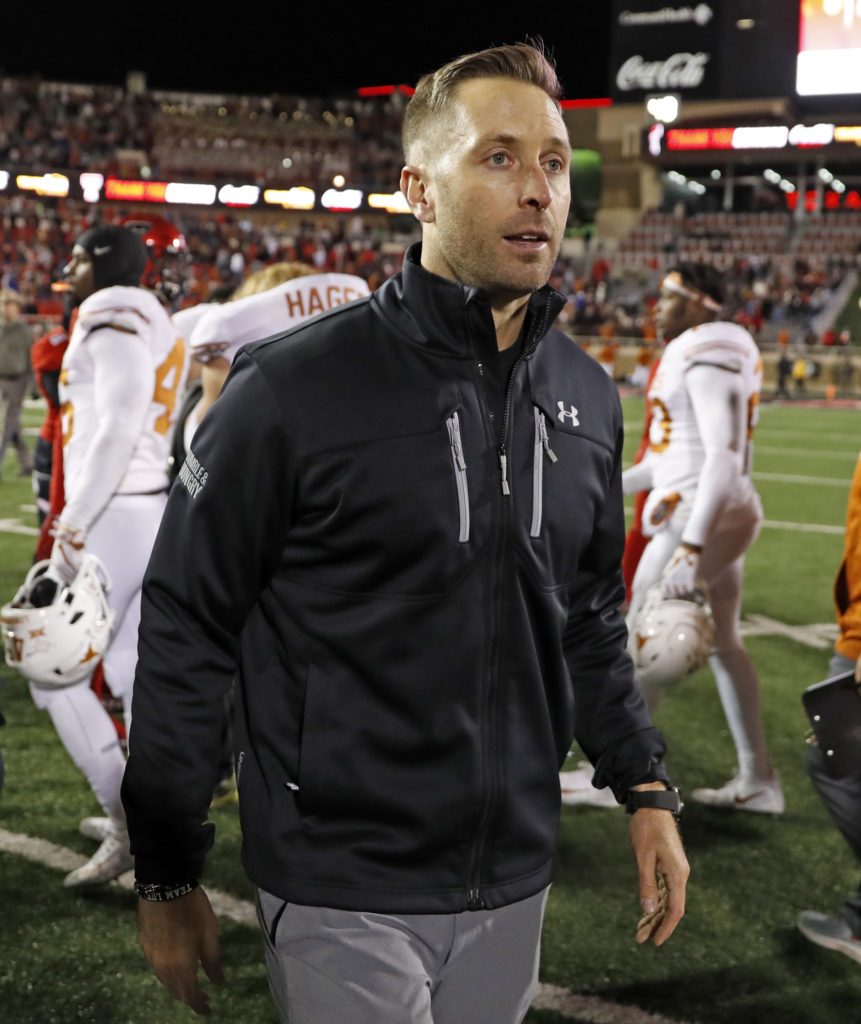 Texas Tech is in jeopardy of suffering its' fourth losing season in five years and Kliff Kingsbury's charm is starting to wear off with the Red Raider faithful.
He's one of their own and cares about the program, but it's evident that seven to eight wins has been the ceiling for Texas Tech during Kingsbury's six-year tenure. After the home loss to the Longhorns the Red Raiders have now dropped their last three conference games.
Texas Tech has never finished with a winning conference record under Kingsbury's watch. It's a new day same story with the program. An air-raid offense that can light up the scoreboard and a defense that's always super leaky and gives up a ton of points. Most of Texas Tech's games been offensive shootouts this season. That's no surprise when the Big 12 is all about high-flying offenses and bend but don't break defenses.
It was a shock for some to see Kingsbury return for a sixth season after the Red Raiders went 2-6 in their last eight games of last season. The fact that he played quarterback for the Red Raiders is probably why he has been able to stick around this long. The fans have been patient and at times the Red Raiders have shown potential, but it always ends with the same results.
Texas Tech faces a bad Kansas State team on the road and a rebuilding Baylor squad inside Jerry's World for the last two games of the season. Kingsbury will have to win both of those games if he has any hopes of being retained for next season. On paper both games look winnable. However, Baylor is hungry and want to become bowl eligible for the first time since 2016 and it will be Senior Day for Kansas State.
The good news is that the Red Raiders been averaging 41 points per game this season on offense. The bad news is the defense been allowing 31.7 points per game. The ugly is that Texas Tech ranks dead last in the Big 12 in total defense. At some point the Red Raiders have to get some stops. The fans have to be tired of seeing games where the offense with the ball last wins.
Until the Red Raiders fix their defensive problems the team will continue to be a seven-win team at best. It may take a drastic change of culture within the program and a new coaching regime to break the mold and establish more of a blue-collar type of team instead of a finesse one.