Would the Playoff Committee leave out a one-loss Big 12 Team?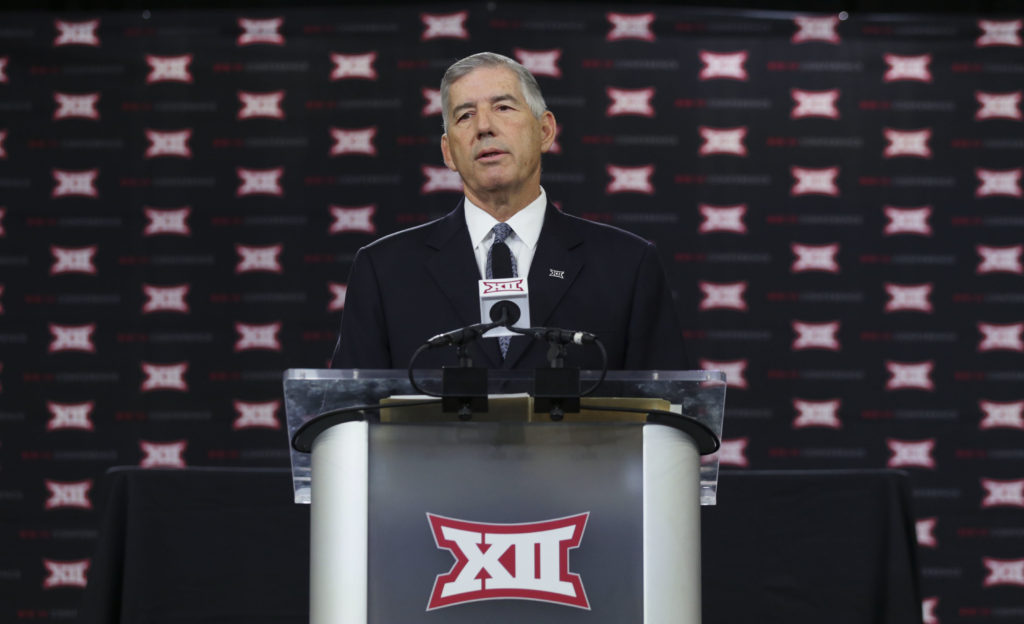 With the West Virginia loss last week the conference is in jeopardy of being left out of the College Football Playoff two times in the last three years.
The Big 12's post season hopes now hinges on an Oklahoma team with a defense that's allowing 44.3 points per game in the last three weeks. If Notre Dame beats USC this Saturday and Michigan and Clemson wins out, the Big 12 will be on the outside looking in. You have to wonder how far Alabama would even fall if a one-loss Georgia team pulls an upset in the SEC Championship.
Having the Conference Title Game helps the Big 12 because it provides a match-up of ranked teams. Most people aren't fans of rematches and the format with the Big 12, everyone plays each other and two of those teams clash twice. Don't forget about Washington State. The Cougars are still a major factor if they run the table and could possibly leap frog a one-loss Oklahoma team.
The West Virginia and Oklahoma game this Saturday was supposed to be the Game of The Year in the Big 12. However, even after their recent loss the Mountaineer can still back pedal their way into the Title Game. College Football never disappoints and a West Virginia win this Friday will guarantee a rematch of two teams in back-to-back weeks for the first time ever amongst Power 5 conferences in the Playoff Era.
A rematch in a week time frame could potentially be a huge blow to the Big 12 unless this Saturday's game is a classic that's down to the wire and Oklahoma wins. Big 12 Commissioner Bob Bowlsby is probably getting very little sleep these days. Like the PAC-12 with Washington State, the Big 12 needs Oklahoma to win out just to keep the conference's name in the Playoff discussion.
It doesn't help that the Big 12 is perceived as a finesse league that has high scoring offenses and bend but don't break defenses. If Oklahoma finishes the season with one-loss, the Big 12 will be judged on the Sooners strength of schedule. Playing a horrible UCLA team and nearly losing to Army at home in non-conference play doesn't help the resume. Although the Black Knights are currently No. 23 in the latest AP Poll.
A surging Iowa State team has helped, but the Big 12 is down as a whole with TCU and Oklahoma State not as good as advertised at the start of the season. There's still a lot of football left to be played and it's never over. We're approaching the end of November and several things are on the line so expect the unexpected.