What happened to Bud Foster's play-making defense?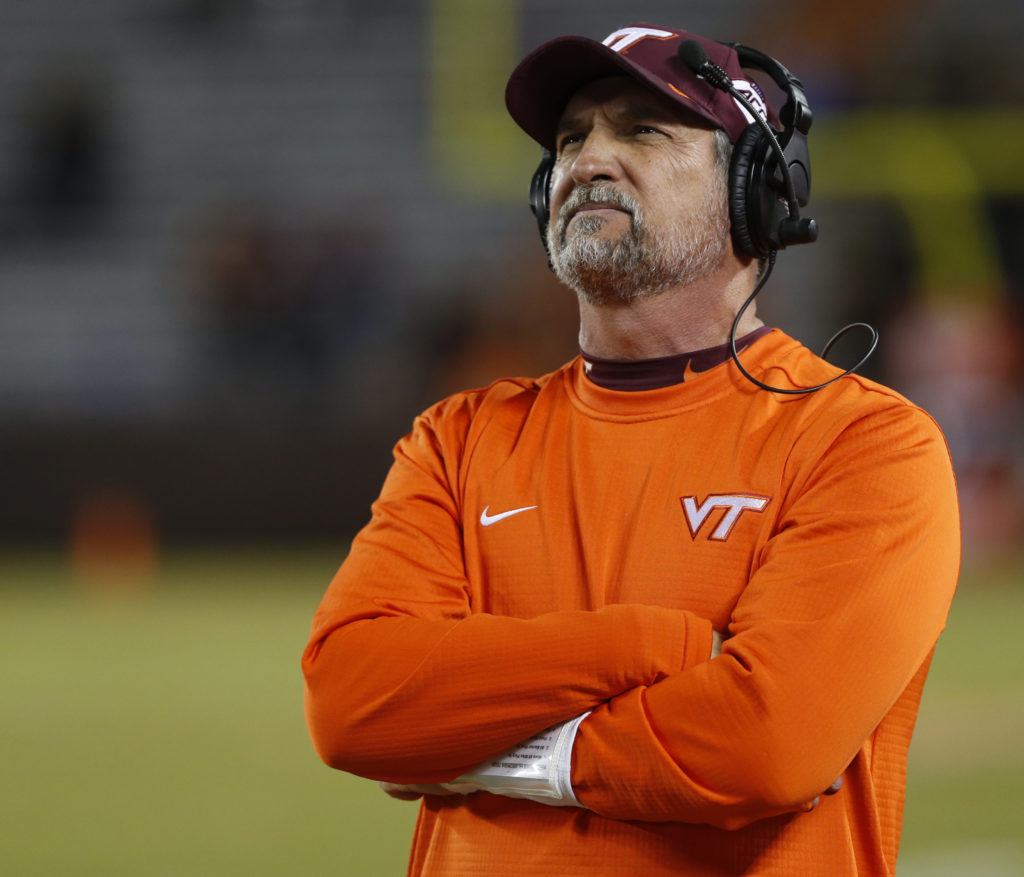 He's a Broyles Award Winner who's been orchestrating Virginia Tech's defense since 1996 and arguably one of the best defensive minds in the game, but Foster's unit has looked uncharacteristic this season.
The Hokies' defense has allowed 13.2 points per game in the team's four wins. However, the defense been lit up for an eye-popping 45.2 points per game in Virginia Tech's five losses. If those stats doesn't scream inconsistency than nothing will.
Foster's defense has been the face of the program for the past two decades. Foster along with mentor and coaching icon Frank Beamer revolutionized special teams and ways of creating turnovers called "Beamer Ball." The program endured a lot of success when Beamer and Foster were patrolling the sidelines together.
The defense was tenacious, struck fear in opposing offenses and put plenty defenders in the NFL. Still, three years after Beamer's retirement there's something obviously missing with the program.  You can blame it on injuries or rebuilding, but in reality Foster's scheme may be out-dated in today's game of no-huddle and spread offenses.
Virginia Tech's defense has given up 31 points per game and No. 12 against the run in the ACC. The 24 touchdowns on the ground the defense has allowed is the third worst in the league. The front seven hasn't been getting any consistency with their pass rush, but that's not the only problem with the unit. The secondary is struggling mightily, allowing 234.7 yards per game through the air and has only five interceptions through 10 games.
It's mind-boggling to even imagine the current state of Foster's defense being this mediocre, considering his boys been infamous for several years with its' tenacity and knack for creating turnovers. You have to wonder if the relationship between Head Coach Justin Fuente and Foster has any solidification.
After all, it was a complete shocker when Foster was passed over for the head coaching position when Beamer retired. It's not out of the question that the players and coaching staff maybe having a tough time buying into what Fuente is trying to establish.  Regardless of what the program is suffering from the Hokies are on the verge of having their first losing season since 1992.
The cancelled game against East Carolina may come back to haunt Virginia Tech. The last two games are at home against a bad Miami team and surging in-state foe Virginia. Foster and the Hokies will need to get it together if they want to keep their 25 game bowl streak alive.