How Florida State can salvage its' season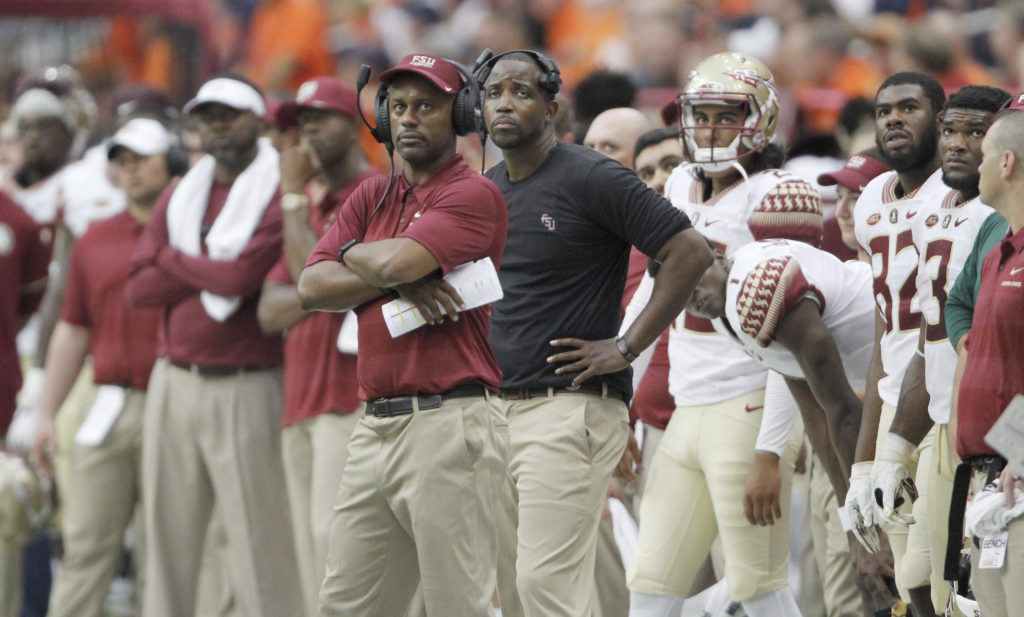 The Seminoles are in jeopardy of having the program's first losing season since 1976, but the next three games provide the perfect opportunity to turn everything around.
Willie Taggart's first year on the job hasn't been pretty. The Seminoles came into the season at No. 19 in the AP Poll, but the offense has been abysmal, the team has underachieved and Florida State will finish with a losing conference record for a second-straight year.
Florida State fans were expecting Taggart to provide an instant spark to the team like he did during his only year at Oregon when the team won four of its first five games. However, it's unfair to Taggart that everyone expected him to clean up all the mess Jimbo Fisher left behind.
Taggart's team has shown improvement as the season progressed and still lost four of their last five games. Notre Dame, Boston College and Florida loom on the schedule and all three have winning records. Motivation shouldn't be an issue with the players for the last three games. The Seminoles are catching the Fighting Irish at the right time with their starting signal-caller Ian Book out for the game. Playing in South Bend will be challenging, but Florida State needs to seize the moment.
It might look cloudy now, but under no circumstances should Florida State close the door on the season. There's still a lot to play for and the Seminoles need to win two of their next three games to become bowl-eligible and keep their 36-game bowl streak alive. Boston College is currently ranked in the Top-20 and has to come to the Doak and the annual rivalry game with Florida is always turned up with passion and tradition.
Florida State's front seven on defense has been a bright spot for the team. The Seminoles are No. 3 in the ACC against the run. The defense will need to set the tone Saturday and put pressure on Notre Dame backup quarterback Brandon Winbush. The unit will be the main reason why the Seminoles will be competitive in the last three games.
However, the offensive line returned four starters from last season and hasn't done the team any favors. The quarterbacks been getting knocked around all season long. Florida State is also allowing the second-most sacks in the ACC. True sophomore running back Cam Akers rushed for over a 1,000 yards last season, but only has 496 through nine games.
Florida State hasn't beaten a Top-Three team on the road since 2013, still, Taggart has a chance to close out the season on a high note, starting with a win Saturday over No. 3 Notre Dame. That potential upset will at least silence a lot of Taggart's critics for a while