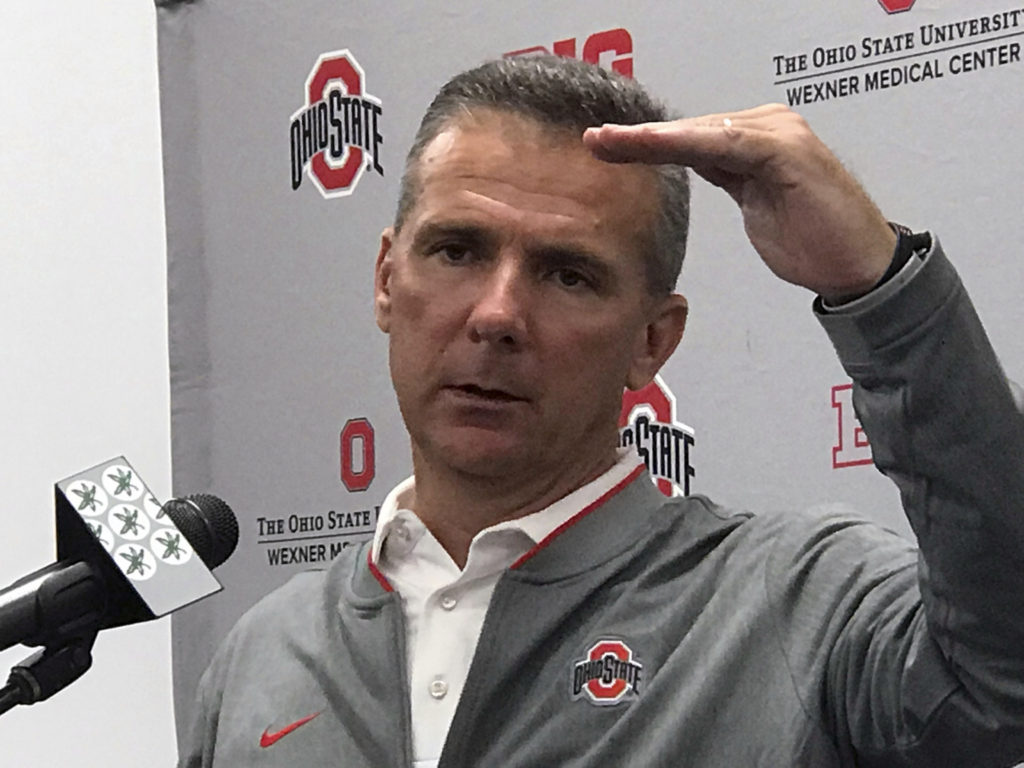 With the way Ohio State football team been performing on both sides of the ball, it's been hard to notice that the Buckeyes have been without their head coach for the first three games. Urban Meyer has returned from his three-game suspension and finally opened up to the media about the entire ordeal.
The coach put his cards on the table and admitted that he listened closely to questions, but didn't answer with accuracy. He also explained that he was shocked when he found out about Zach Smith's 2015 felony assault the night before his press conference at Big 10 Media Days. Meyer said he had no recollection of the felony assault arrest and immediately sent a group text out to people, including athletic director Gene Smith.
He has already issued a public and written apology to Courtney Smith, but there's still a somber feeling about the entire situation. The fact that ESPN fired reporter Brett McMurphy and he was the first to report the incident doesn't add up either. It was even stranger that ESPN College Gameday refused to do its show at the actual site of last Saturday's game of Ohio State's and TCU, but instead shot it from the Horned Frogs campus in Fort Worth.
Still, Ohio State fans continue to stand behind their embattled coach, although he continues to be condemned by the national media. Meyer has to be proud of his team and the maturation of sophomore quarterback Dwayne Haskins. The Buckeyes get a nice tune-up game this Saturday against Tulane before traveling on the road to Penn State, where the team lost the time they played there.
If other coaches and fans around the Big 10 didn't like Meyer before, they definitely don't now. Make no mistakes, the Buckeyes already had a huge target on their backs and will get every opponents best from this point on. Meyer just has to make sure he keeps his players focused on the teams' goals and not sucked into all the off-the-field distractions.
The incident has tarnished some of the school's prestige. Ohio State is now being perceived as a win at all cost type of program. The Buckeyes just entered the 900-win club, so as long as the victories continues to pile up, everything else will be put on the back burner. It'll be interesting to see how the rest of the season plays out for Ohio State, but for now the team is enjoying having their coach back on the sidelines, a top-five ranking and remains unbeaten.