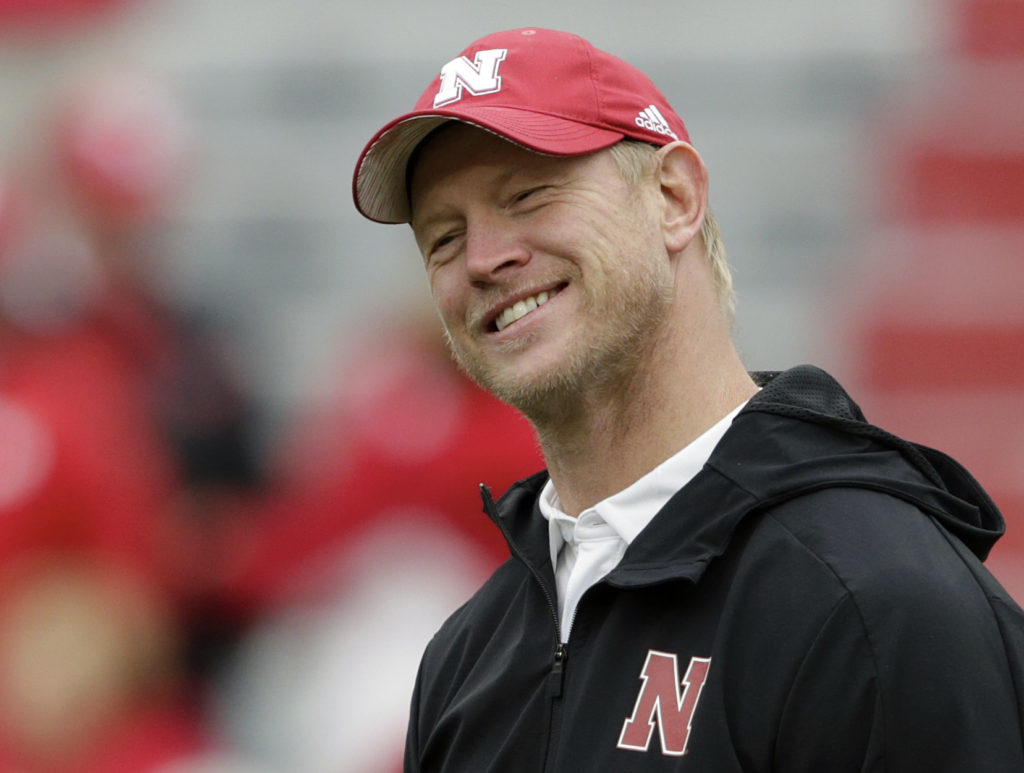 The last 45 days hasn't been kind to Nebraska Head Coach Scott Frost. Having his home burglarized, the Husker's first game cancelled due to inclement weather, a heart-breaking home loss to rival Colorado and his starting signal-caller sidelined with a leg injury, it's safe to say luck hasn't been on the 43-year old's side.
For an individual that came back to his alma mater with a lot of hype and national attention, the Husker faithful are expecting Frost to do wonders for the program. Nebraska showed lots of improvement on both sides of the ball in the loss against Colorado. The Huskers offense had a lightning-fast pace, nearly doubled the Buffaloes in total yards, including 329 on the ground, had seven sacks on defense, but committed three costly turnovers that Colorado converted into two touchdowns.
Frost is a bit ticked off after watching game film and believes a Colorado defender committed a dirty play on Adrian Martinez that caused the injury. Nebraska even sent footage to the Big 10 and Pac-12 higher powers in an attempt to have that player reprimanded.
Now Sun Belt foe Troy comes to Lincoln and Nebraska is arguably the nation's most desperate team in need of a win. With all the recent drama, it's safe to say the Huskers have to win convincingly over the Trojans to satisfy the fan base and give the team confidence before visiting the Big House next Saturday. Nebraska isn't taking Troy lightly either considering the Trojans are coming off an 11-win campaign, upset LSU in Death Valley last season and took Clemson down to the wire on the road two years ago.
Frost will have the Huskers locked and loaded when they take the field and hopes to clean up all the mistakes the team made in their last game. Getting backup quarterback Andrew Bunch valuable game experience and true freshman running back Maurice Washington more touches will be a priority. Frost said at Big 10 Media Days back in July that teams should take their shots at the Huskers now, because everyday they are getting better. That was a message to everyone that it's going to take time to get Nebraska back to where they used to be in the 90s.
Best believe nobody wants to snap the Huskers' five-game losing streak more than Frost and show potential recruits that his offense is fun to play in. So look for the coach to run up the score a bit against Troy just to release all the frustration the program has endured recently.