Why Florida State should be cautious of Syracuse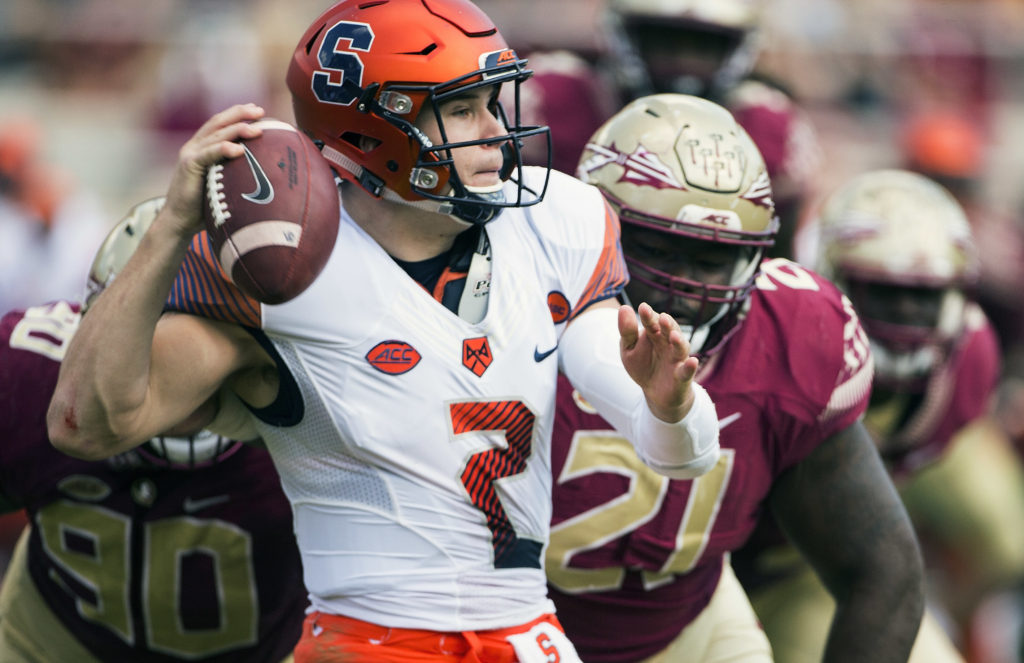 For a team that got embarrassed at home and needed a fourth quarter rally to beat an FCS foe, overlooking an opponent should be the last thought on their minds. Florida State is opening up conference play this Saturday at Syracuse, so what does the Seminoles have to be afraid of?
Since Syracuse joined the ACC in 2013, Florida State has won all five games, outscoring the Orange 214-82. However, last season the Seminoles caught a few breaks and squeaked by the Orange with a three-point win at the Doak. That loss has remained on the minds of the Syracuse players and coaching staff. There are several reasons why the Seminoles are only three-point favorites heading into the Atlantic Divisional showdown inside the Carrier Dome.
Syracuse is undefeated and Head Coach Dino Barbers has his team playing with a ton of confidence and poised to make a big jump this season. A win over Florida State will get the nation's attention that Syracuse means business. The Oranges' space shuttle pace on offense is designed to provide the team with several plays throughout the game and more opportunities to put points on the scoreboard. Opposing defenders are usually gassed by the fourth quarter, which leads to missed tackles and substitution infractions. This scheme worked to perfection in last seasons' milestone upset against Clemson.
Syracuse is balling on offense and tied for first in the ACC in points per game and rushing touchdowns. Senor signal-caller Eric Dungey has thrown for 402 yards, seven touchdowns and an interception. Senior running back Dontae Strickland is second in the conference in rush yards per game with 122, including 9.4 yards per carry and leads the ACC in rushing touchdowns. Senior wideout Jamal Curtis is tied for first in the ACC with three reception touchdowns. Special teams has also been a strength for Syracuse this season, going 4-4 on field goals and second in the conference in net punting average.
Florida State has been having issues on both sides of the ball this fall, averaging only 19.5 points per game on offense and giving up 422 total yards per game on defense. The Seminoles are also struggling to run the ball. With the caliber of players the Seminoles have on their roster, head-scratching stats shouldn't be an issue. Unfortunately, its evident that the players and assistant coaches are having a hard time buying into Willie Taggart as the head coach.
The Seminoles can be potentially walking into a hornets' nest and will need to play their best game of the season to come away with a win. Both teams will be hungry and want to open up conference play on a high note. With Syracuse giving up tons of yards on defense and Florida State possessing athletes on offense who can exploit that weakness, expect an offensive shootout. This game will be very entertaining, full of emotion and the last offense holding onto the ball will most likely get the victory.