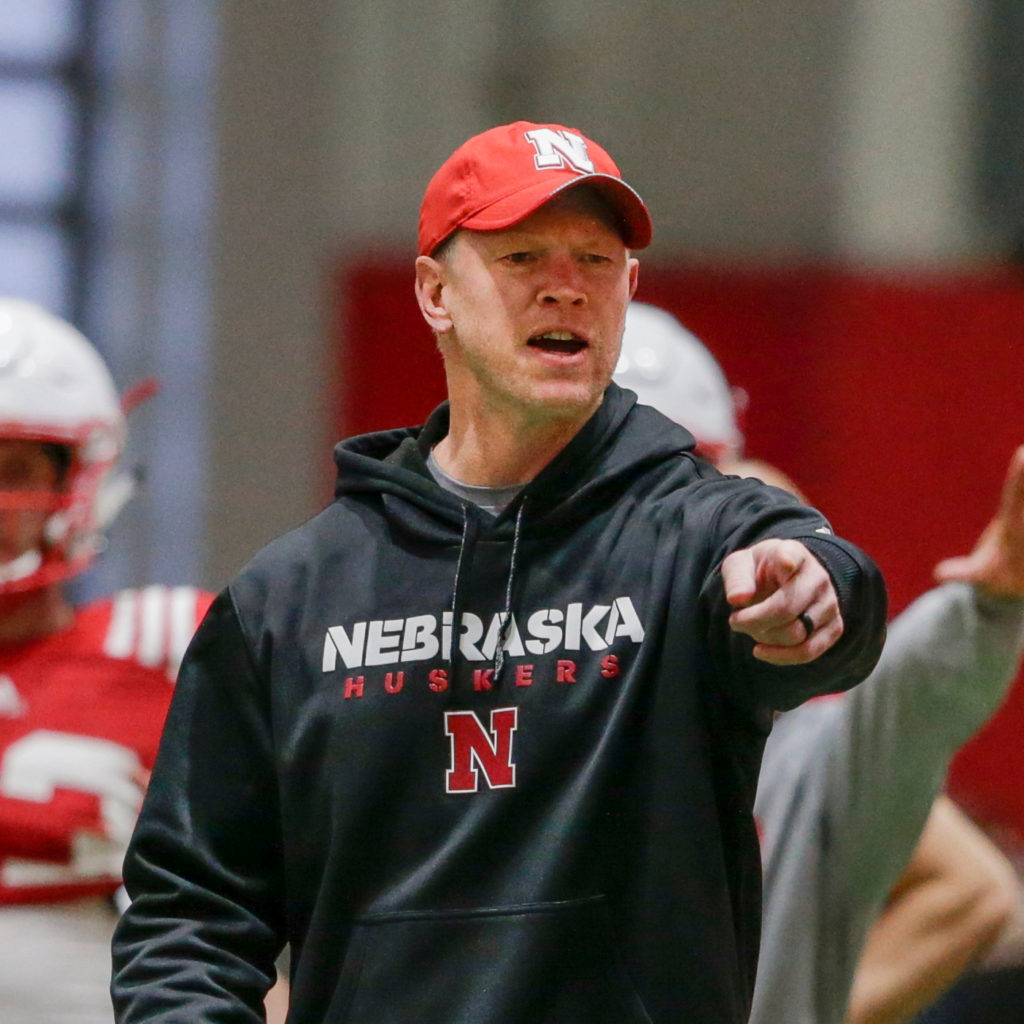 With the early signing period for recruiting lingering and a decision that could ultimately determine their job security, finding a new football coach can be stressful times in December for athletic directors. Depending on what type of condition the predecessor left the program in will dictate what caliber of candidate an athletic director will pursue.
Some could dig deep in the schools' pockets in hopes of luring an established big-name coach from another university. An arrogant and flashy coordinator is always an intriguing option for others. A few will even preserve the programs' budget and pick a candidate that doesn't move the needle. There are also times when an athletic director rolls the dice and goes with the fan-favorite.
The fan-favorite is usually a former player, who left a positive impression on the fanbase by helping their favorite team generate victories. He's not considered an outsider and understands the tradition and prestige of the program.
Most importantly, he's expected to have chemistry with his players because he knows what it's like to strap on the helmet, buckle down the shoulder pads, lace up the cleats and play in front of several thousands of people on autumn Saturdays.
College football maniacs may forget about past interior linemen or place-kickers, but a former successful signal-caller remains in their memories forever. Initially, this individual receives the patience and support from the administration and is provided with enough time to alter the culture of the program for the better.
Some former quarterbacks return to their respective schools surrounded with a lot of hype, like Scott Frosts' return to Nebraska during the off-season. Not only did he lead the Big Red to their last national title during his senior year, but he's also a native of the state and was groomed by Hall of Fame coach Tom Osborne. It doesn't hurt that Frost is coming off an undefeated season at Central Florida either.
Other former quarterbacks come back to their alma maters under the radar like Oregon States' hiring of Jonothan Smith. His arrival didn't generate much buzz because of the daunting task ahead of him with rebuilding the Beavers back to respectability.
Newly-appointed Tennessee athletic director Phillip Fulmer took a different route with the hiring process last December. The former Vols coach passed up on his national champion signal-caller Tee Martin to hire Jeremey Pruitt, who had zero ties to the University. Fulmers' decision seemed ignorant in hindsight, considering all the success several former quarterbacks have endured while currently coaching at their alma maters. Here's a quick glance at all 12 of these coaches.
Mike Gundy, Oklahoma State, 114-53 (13 years): The coach most known for his "I'm a man, I'm 40" rant is the longest-tenured coach on this list. Even with numerous offers from other Power 5 blue-blood programs, Cowboys multi-millionaire booster Boone Pickens has made sure Gundy stays in Stillwater.
Marc Richt, Miami, 19-7 (two years): After being in the league for 14 years, it only took two for Richt to land the Hurricanes a berth in their first ACC championship game last season. Culture changes like the "Turnover Chain," has brought a lot of swagger back to "The U."
Jeff Tedford, Fresno State, 10-4 (one year): What a turnaround job Tedford did; inheriting a one-win Bulldog team in 2016 to a berth in the Mountain West Championship game and a bowl victory in 2017.
Jim Harbaugh, Michigan, 28-11 (three years): The "Michigan Man," immediately brought credibility and toughness back to the winningest college football program of all-time. Now he finally needs to get over the hump and beat Ohio State!
Troy Calhoun, Air Force, 82-60 (11 years): The second-longest tenured coach on this list has guided the Falcons to eight winning seasons, including two 10-win years, a berth in the Mountain West Championship Game in 2015, nine bowl games and four bowl wins.
Bryan Harsin, Boise State, 42-12 (four years): Harsin has continued where his predecessor left off and that's keeping his team playing with a chip on their shoulders, winning the Mountain West title and beating Power 5 teams.
Paul Chryst, Wisconsin, 34-7 (three years): The Badgers have posted three-straight double-digit win seasons and won three-straight bowl games under Chryst. Last season Wisconsin was one win away from a berth in the College Football Playoff and should be back in the mix again this fall. Enough said.
Matt Wells, Utah State, 34-32 (five years): Wells was hired when Utah State transitioned from the now-defunct WAC to the Mountain West and guided the Aggies to four bowl games and two bowl wins.
Kliff Kingsbury, Texas Tech, 30-33 (five years): The Red Raiders have lost the luster they once had with predecessor Mike Leach. The passing attack is still lethal, but if Texas Tech can't find a way to play some sort of defense this might be the last year "Coach Handsome" will be roaming the sidelines in Lubbock.
Nick Rolovich, Hawaii, 10-16 (two years): After guiding Hawaii to a bowl game in his first season, the Rainbow Warriors took a huge step back and ended 2017 on a five-game losing streak. With only two starters returning on offense, the outlook for 2018 likely won't be any better.
Tim Lester, Western Michigan, 6-6 (one year): Lesters' first season wasn't the follow-up he would've liked to P.J. Flecks' 13-win team, but Western Michigan was competitive in every game until the season-finale. The Broncos should have one of the best offenses in the MAC this fall and it will be a surprise if they don't reach a bowl game.
Scott Sadderfield, Appalachian State, 41-22 (five years): Appalachian State has had four-consecutive winning seasons since joining the FBS. Sadderfields' teams always seem to be at their strongest towards the end of the season. The Mountaineers have gone 12-3 during the month of November over the last four years and won three-straight bowl games.
The numbers don't lie with nine of the 12 coaches possessing winning records. With all of the 12 coaches' records combined the total sits at 450-263, with a .58 winning percentage. Former Western Kentucky quarterback Willie Taggart, who's currently the head coach at Florida State, went 14-10 during his last two years with the Hilltoppers. Even former Florida signal-caller and retired coach Steve Spurrier went 122-27-1 during his tenure with the Gators. So it's plain to see that hiring former quarterbacks to coach their alma maters is a simple recipe for success.