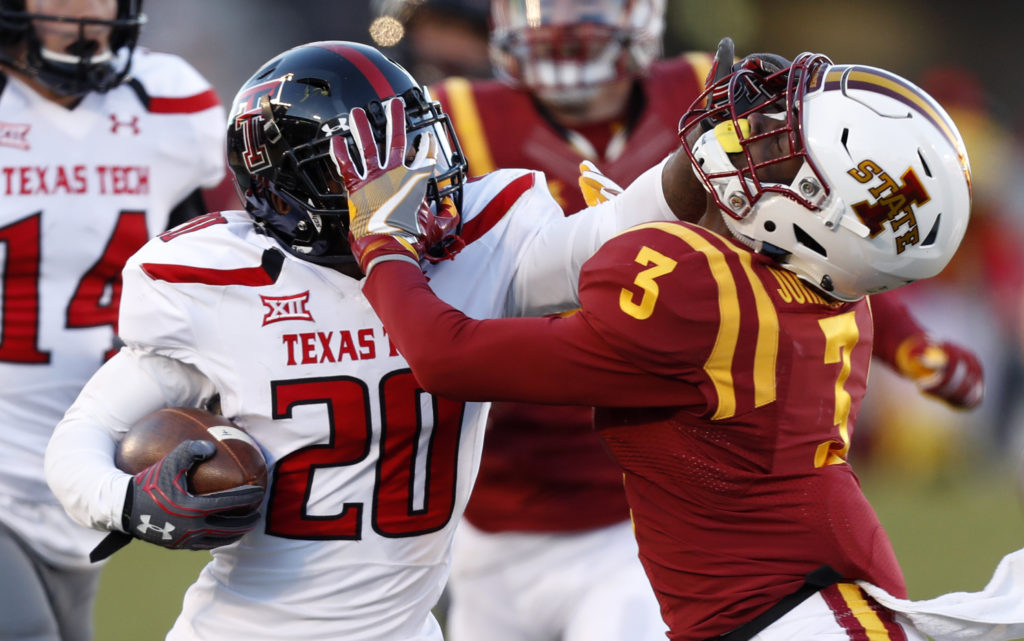 2018 is a put up or shut up year for head coach Kliff Kingsbury. He has a 30-33 record in five years, including a losing season in 2017. The program lost its luster that it once had during the heydays of the Mike Leach years. Texas Tech offense can score with the best of them, but the defense can't ever stop anyone. Competition has been intense throughout fall camp between sophomore Jeff Duffey and junior McLane Carter. Coach Kingsbury has been mum on naming the starter for the season-opener against Ole Miss. From word around campus he's leaning towards Carter. Whoever wins the starting job will be operating behind an offensive line that returns all five starters. The experience is limited with the receivers they'll be throwing the balls to. Besides TJ Vasher no other player on the roster caught more than 10 balls last season. On defense, nine out of 11 starters return, led by senior linebacker Dakota Allen.
Team strengths: The offensive line. Travis Bruffy, Madson Akamnonu, Paul Stawarz, Jack Anderson and Terrence Steele have all combined for 90 career starts and will help ease some of the tension from the new quarterback as he operates more comfortably from the pocket.
Team weaknesses: The defense. It's no mystery that Texas Tech has struggled mightily over the years on the defensive side of the ball, to where it's almost apart of the culture to be mediocre. Flashy offense is more praised than hard-nosed defense and maybe that might be a product of playing in the Big 12. The Red Raiders finished 105th nationally in total defense, allowing 443.8 yards per game. The secondary was worse, finishing 123rd in pass yards per game. Those are red flags in a pass-happy Big 12 and the main reason why Texas Tech hasn't taken that next step. Having five players with starting experience in the secondary hopefully will help in 2018.
Players to watch: Running back Tre King, wide receiver TJ Vasher and linebacker Allen. King had 727 all-purpose yards and five touchdowns last season and will play a bigger role in the offense this fall. Vasher caught 29 balls for 545 yards and six touchdowns, averaging nearly 19 yards per catch. He'll be the go-to receiver for the new quarterback. Allen led the team in tackles last season with 102, including six for loss, two sacks and two interceptions.
The schedule: Challenging. The non-conference slate is tough, opening up against SEC opponent Ole Miss at a neutral site and dangerous Group of 5 Houston. Texas Tech conference schedule starts out with a road game at Oklahoma State, then West Virginia and back on the road to TCU. November has Oklahoma, Texas and a road game at Kansas State.
My take: Relying on a new signal-caller and very little experience at the skill positions on offense may be a recipe for disaster for the 2018 season. The defense will be its usual self and give up tons of points and yards. If the Red Raiders don't get at least eight wins by seasons' end, it'll be bye-bye to "Coach Handsome."