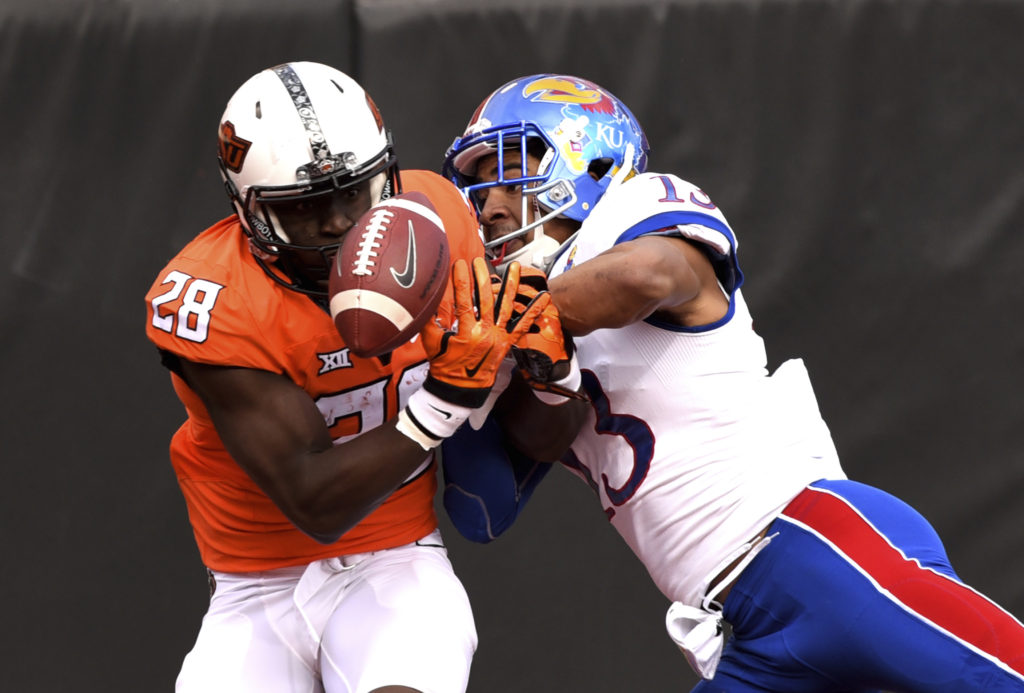 Head coach David Beaty enters the 2018 season clearly on the hot seat. Hes' gone 3-33 in three seasons. The Jayhawks ended 2017 on an 11-game losing streak and haven't had a winning season since 2008. Although this is a basketball school first and foremost, there's still no excuse for this epic of failure. Former Jayhawk coaches Turner Gill and Charlie Weis didn't last this long and Gill was axed after two years. Kansas is turning into a job where careers go to die because it seems like fired coaches never recover. The offense returns six starters to a unit that finished dead last in the Big 12 in scoring, rushing and total offense. The defense returns nine starters to a unit that finished last in the conference in scoring and total defense.
Team strengths: The pass offense. The Jayhawks threw for 226.4 yards per game, which ranked 68th nationally.  Quarterback Peyton Bender threw for 1,600-pus yards and 10 touchdowns and 10 interceptions. His go-to receiver Steven Sims returns. He caught 59 balls for 830 yards and six touchdowns. Jeremiah Booker had 22 catches for 287 yards and two scores.
Team weaknesses: The defense. Opposing teams are going to be able to do whatever they want to the Jayhawks. This defense lacks confidence and leadership and that might not change until there's a coaching change.
Player to watch: Running back Khalil Herbert and linebacker Joe Dineen Jr. Herbert led the team in rushing with 663 yards and three touchdowns. Dineen Jr. is the lone bright spot for this defense tallying 137 tackles, including 25 from behind the line of scrimmage and two sacks. He's the heart and soul of this defense and judging from his stats you would think he was going against offenses by himself.
The schedule: Not too bad. If Kansas is going to win any games this year it will have to be during the first three. The road slate is brutal having to travel to Iowa State, TCU, Texas and Oklahoma State.
My take: Kansas got shutout twice last season. It'll be interesting to see if the Jayhawks lay more fat goose eggs on the scoreboard. I'd be surprised and it'll be a success if Kansas wins two games this fall.