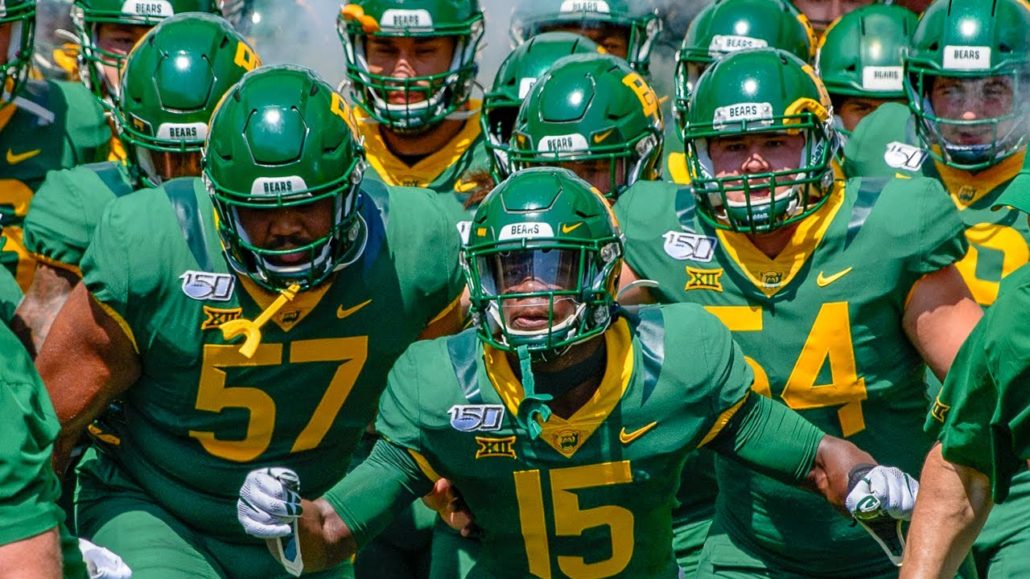 2017 was a disaster for Baylor, suffering its first losing season since 2009 and its first one-win season since 1999. The defense was a big blame for that, ranking 114th nationally in scoring defense, 92nd in rush defense, 115th in pass defense and 112th in total defense. Five starters return from that unit but only one along the defensive line. On offense six starters return, including four offensive linemen. Sophomore quarterback Charlie Brewer emerged out of nowhere and threw for 11 touchdowns and four interception last season, but head coach Matt Rhule is still mum on who'll be his starter for the season-opener.
Team strength: Pass offense. Baylor threw for 287.7 yards per game last season which ranked 24th nationally. The pieces are still in place to improve on that ranking. Brewer threw for nearly 1,600 yards in limited action last season and got the receivers to distribute the ball to . Wide receivers Denzel Mims, Chris Platt and Tony Nicholson combined for 118 catches for 1,832 yards and 13 touchdowns.
Team weaknesses: The defense. The Bears defense got steamrolled on the ground and lit up through the air last season. Baylor rarely forced any turnovers and with only one starter returning on the defensive line there's no indication that the 456.9 total yards allowed a game won't happen again in 2018.
Players to watch: Running back John Lovett, wide receiver Denzel Mims and linebacker Clay Johnson. Lovett started four games last season as a true freshman for Baylor and lead his team in rushing with 445 yards, including 161 in the first two games and finished with five touchdowns. Lovett will be apart of a crowded Bears' backfield this upcoming season. Mims led the team in receptions, reception yards and touchdowns finishing with 61 catches, 1,087 yards and eight scores. Johnston tallied 54 tackles, including nine from behind the line of scrimmage and a sack.
The schedule: Challenging. Baylor plays its cupcake non-conference schedule as usual, but have to travel to Oklahoma, Texas, West Virginia and Iowa State. There's a good chance Baylor might not win another game after Kansas.
My take: Baylor has the offensive firepower to put up points on offense and will have to shoot it out with opponents to win games or at least keep them competitive. The defense is too leaky to expect anything more than four wins in 2018.