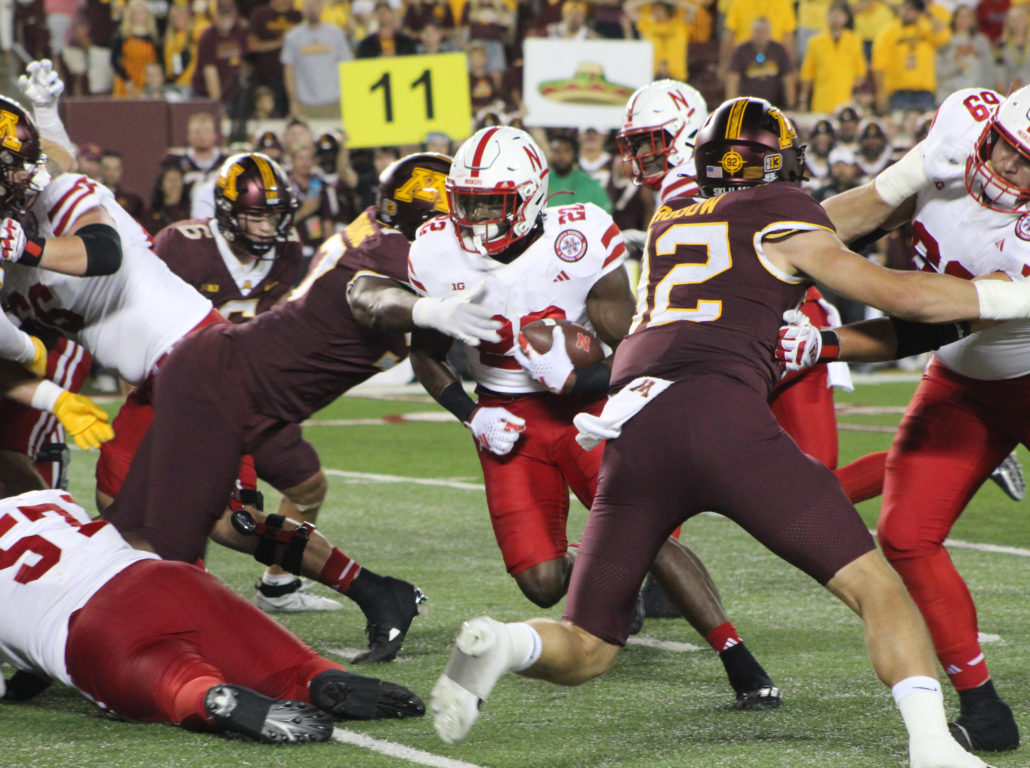 The Buffaloes had arguably the nation's best offensive performance in week one, but the Huskers have had extra time to prepare for their high-powered attack.
Nebraska will be invading a snake pit when it travels to Folsom Field to renew its' rivalry with Colorado this Saturday. Not to mention it's going to be Coach Prime's home opener, so the fans will definitely be hostile. The Hall of Famer raised several eyebrows across the country after Colorado upset TCU on the road last week.
The victory amplified the hype that was already skyrocketing since Coach Prime's arrival in Boulder. The Buffaloes racked up 565 yards of total offense, scored 45 points, and generated a jaw-dropping, 30 first downs. Although TCU lost three defenders to the NFL Draft, the unit returned eight starters, including a loaded secondary.
Still, quarterback Shedeur Sanders threw for a school-record, 510 yards and four touchdowns. The Buffaloes had so many explosive plays, and that makes them complicated to prepare for. However, Nebraska played last Thursday, and the two extra days should be beneficial.
Big Red Nation is hoping first-year coach Matt Rhule is utilizing it all, and will field a motivated team. Nebraska isn't as explosive as TCU on offense, but it showed against Minnesota that it can run the ball efficiently. Quarterback Jeff Sims had a game-high, 91 yards on the ground. Running back Gabe Ervin Jr., averaged nearly eight yards per carry. Both of those Huskers were able to do that against a stout Golden Gopher front seven.
Colorado's defense allowed 262 rushing yards, including 6.8 carry to TCU and surrendered 27 first downs. That's some chink in the Buffaloes' armor that the Huskers can expose. Nebraska put together some promising drives in Minneapolis, but turnovers derailed them.
It's no mystery that if the Huskers can protect the ball, pound it effectively, and use play-action when needed, they can slow down this game. Colorado is going to want to score on every possession with its'tempo, so Nebraska has to limit those in every way possible. That means the big boys up front will need to block better at the point of attack, and control the trenches.
Ervin showed what he's capable of, and Rahmir Johnson needs to get more involved in the rotation. Anthony Grant is still having fumbling issues, which led to Minnesota's victory, so Rhule can't trust him in the clutch. By being able to get at least four yards a pop, the Huskers can set themselves up in manageable third downs situations.
It helps that the game clock runs on first downs now. The clock only stops on incompletions, and during the last two minutes of the fourth quarter. So the Huskers are going to need put together long-sustained drives.
There's no denying time of possession is going to be vital. Being able to dictate the flow of the game, can be the difference between a win and a loss for either team. The Huskers are underdogs, but games aren't played on paper. No doubt Rhule's boys have a slim margin for error though.
Penalties must stay at a minimum, including fundamental mistakes, and most importantly, Nebraska needs to make use of its' timeouts.  The Buffaloes are No. 22 in this week's AP Poll, so it's an opportunity for the Huskers to take down a ranked team on the road. Rhule can kill two birds with a victory. First off, it would be his first with the program, and second it would be a signature win.
Regardless, that's easier said than done. Everyone is expecting the Buffaloes to have a hangover from last week, but Coach Prime is a great game day motivator, and will have his team ready for the national spotlight again. Nebraska has nothing to lose, and everything to gain in this matchup. All eyes will be on Folsom Field, and it's going to be up to Rhule and his players if they want to take advantage of it.
This game will come down to which team wants it more. The Buffaloes want to show last week's success was no fluke. Meanwhile the Huskers want to finally win a close game. Something has to give, which is going to lead to one of the highest-anticipated games in this historical rivalry.