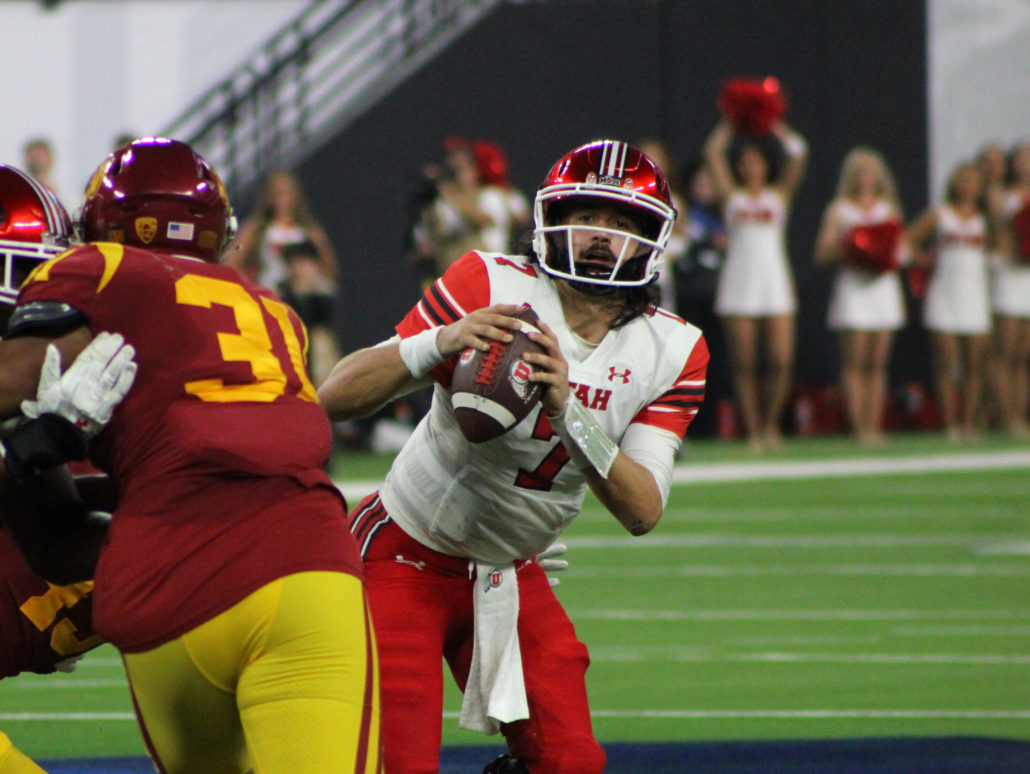 The Utes could possibly be without their most important player when the Gators invade Rice Eccles Stadium Thursday night.
Quarterback Cam Rising carried the team to back-to-back Pac-12 Titles, but tore his ACL in the first half of the Rose Bowl against Penn State. Normally the recovery process for that type of injury can take up to six to nine months, depending on the severity. Rising also had surgery.
Still, Utah fans are keeping their fingers crossed for the season-opener, because the team is National Title contenders when Rising is behind center. After all, the gunslinger is a true leader, fearless and tough as nails. Rising is a natural at delivering in clutch moments, and makes the rest of the offense feed off his energy.
However, Florida is hungry after ending 2022 on a three-game losing streak. It's rare that the Gators are making a non-conference trip outside of SEC country, so the magnitude of this matchup is huge. The crowd will be turned all the way up, and it's hard for road teams to win at Rice Eccles at night.
There's no denying Utah fans want revenge for last season's thriller at the Swamp. Rising nearly led the Utes to a come-from-behind victory, but the Gators prevailed. Coach Kyle Whittingham has something working in his favor though, and that's the unknown. Florida doesn't know which Utah quarterback to prepare for. Whittingham should expect Billy Napier to have his Gators ready to make a statement in his second season. The fact that Florida is underdogs only adds more fuel to the fire.
Although the 14th-ranked Utes have depth at quarterback, Rising's backup Brandon Rose suffered an injury in fall camp a couple of weeks ago. So Bryson Barnes, Nate Johnson and Mack Howard were all able to get valuable reps in practice during his absence. Besides Rising, Barnes has the most experience in the room. He threw for 430 yards, four touchdowns, and two interceptions last season.
Regardless, none of the signal-callers on Utah's roster has the experience, leadership and production of Rising. Whittingham is staying mum on the situation, and likely won't reveal his starter until the coin toss. Not to mention there are risks with bringing a player back too early from injury. Rising has battled injuries throughout his career with the Utes, and always bounced back.
He'll still have to knock off some rust if he's able to be a full participant in live action. As bad as Utah fans want to see Rising healthy and read to go, they need to trust Whittingham, and rally behind whoever he puts out there on the gridiron.