Kobe Savage keeping Wildcats hungry for second-straight Big 12 Title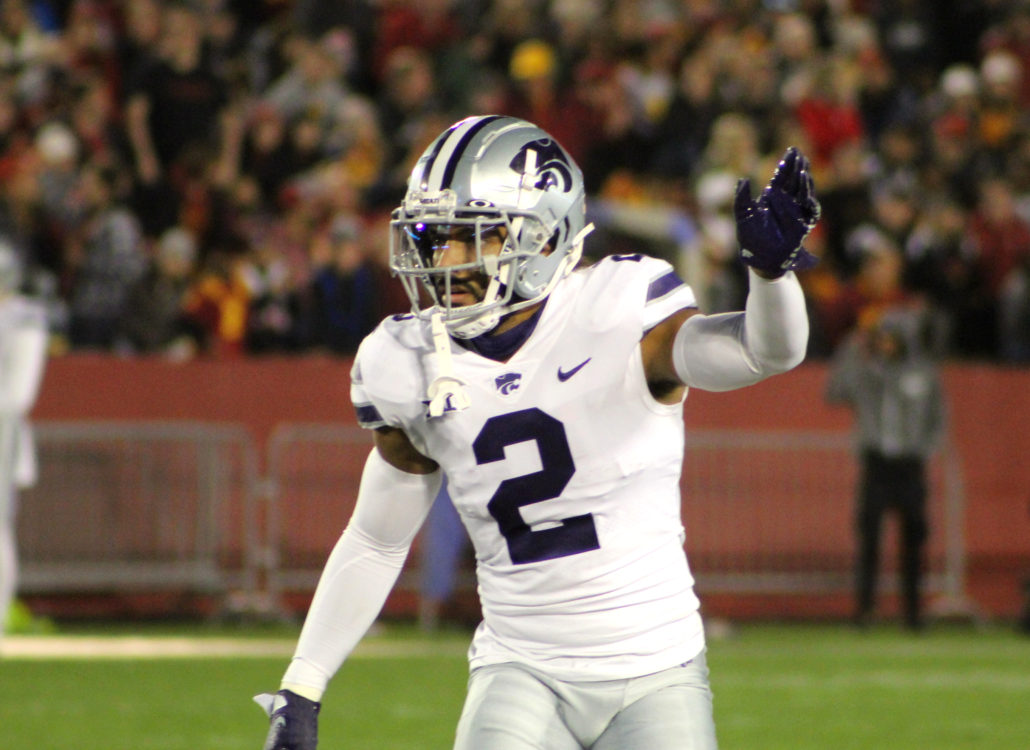 ARLINGTON, Texas — Kansas State's veteran safety understands what comes with the territory of being the reigning Big 12 Champs.
The Wildcats were picked No. 2 in the Big 12's preseason poll last week, and received 14 first place votes. Kobe Savage is glad to see the program is receiving some shine again, but knows it could potentially be rat poison for him and his teammates.
After all, Kansas State has a history of performing better under the radar instead of being towards the top. That's why Savage, who was an All-Big 12 performer in 2022, wants the Wildcats to stay being the hunters instead of being the hunted.
"I feel like we're coming in with the same mindset, and attention to detail," Savage said. "Just honing on preparation and recovery, and attacking everything the same way, because we definitely have a target on our backs."
Savage admits he was humbled after Kansas State's disappointing loss to Alabama in the Sugar Bowl. However, he understood it was a measuring stick for the Wildcats, and a reminder that there's room for improvement. In Savage's eyes it created the hunger for more.
"It's always great playing SEC competition," he said. "Just seeing where we rank, we look at every team the same going into preparation, watching film on guys, because they bleed just like us, and they're the same type of people we are."
The former juco played alongside Julius Brents in the secondary last season. Savage learned a lot from the second round NFL Draft pick. He also loved his work ethic and recovery process. That's why he's applying everything he learned from Brents and putting it into this upcoming season.
The upperclassmen on the team have already raised the bar on expectations at the program for the younger players to strive towards. Responding to adversity defines the character of a team. Savage believes that should be expected of a leader. The Wildcats are going to get the best from every opponent. So they'll have a slim margin for error during the process.
"We're really just embracing that we're being the hunted, that people are noticing what we got, the coach that we got," the 22-year old said. "But we're really not focusing too much on it, just grinding everyday."
The Wildcats return the quarterback that led them to a Big 12 Title. Not to mention a defense with an All-Big 12 caliber defender at every level of the unit. Although the hype behind Kansas State is legit, it's still up to the players to do their part and not underachieve. Savage is making sure everyone has that type of mindset, by staying dialed in. There's no denying that no one wants to disappoint. So having a chip on their shoulders is what's going to keep them focused.
"At the end of the day the rankings aren't going to save you when everything goes down between the white lines."