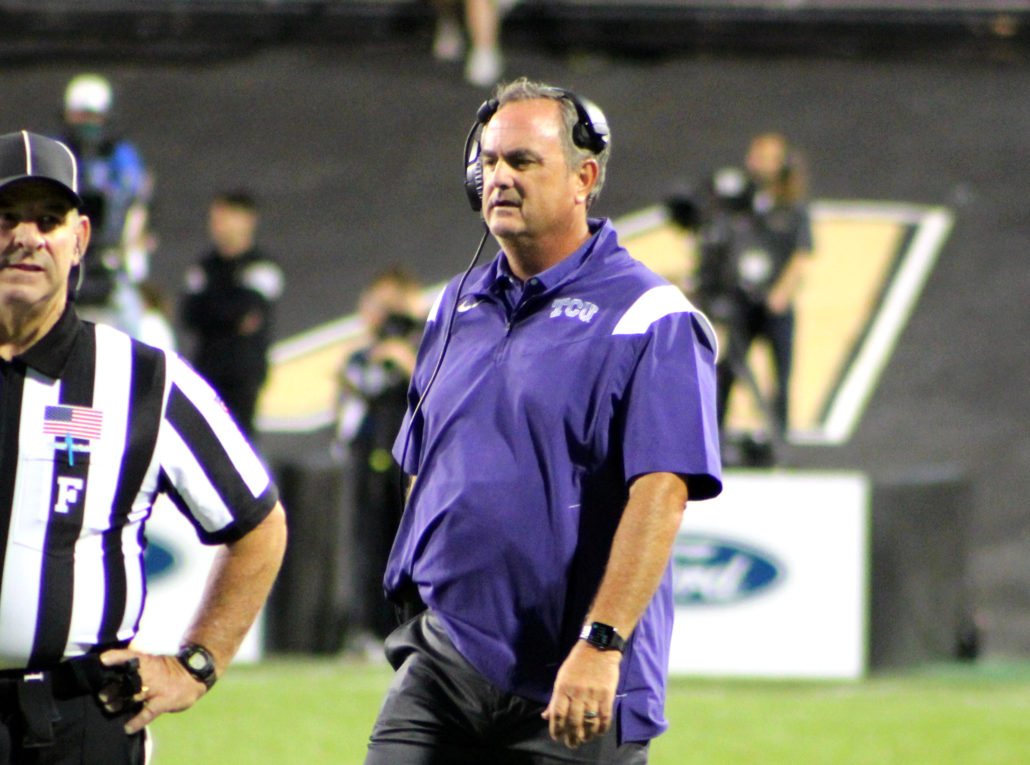 ARLINGTON, Texas — Last season he won his first 12 contests at TCU, and led the program to an appearance in the National Championship Game.
Several naysayers called Sonny Dykes and his Horned Frogs overachievers for what they accomplished on the gridiron. However, TCU fans were astonished by the fact that Dykes exceeded expectations. Now they can't wait to see what he'll do for an encore this fall.
Unfortunately, the Horned Frogs lost a lot of firepower on offense. Replacing the production of Heisman runner-up Max Duggan, 1,000-yard rusher Kendre Miller and 1,000-yard receiver Quentin Johnston won't be easy. Still, Dykes is confident his unit will reload instead of rebuild.
The second-year coach likes the talent he has returning on both sides of the ball. He also plugged in some holes with players from of the transfer portal. His biggest challenge will be establishing chemistry, and getting everyone on the same page.
"We had a good nucleus of players, but what made that group interesting and fun to coach is we were better collectively than we were individually," Dykes said. "And that's the sign of a great team, and I think that's what we had last year."
The Horned Frogs will be operating under a new Offensive Coordinator in Kendal Briles, after Garrett Riley took the same position at Clemson. Dykes is excited to see how the new offense will look in fall camp. Regardless, he believes the defense has enough experience and leadership to carry the team while the offense adjusts.
Dykes wants his team to establish an identity early-on. In return the players can start mastering their craft while getting stronger down stretch of the Big 12 gauntlet.
"I think when you think about TCU football, our deal is we try to be all steak and no sizzle," he said. "We want to fly under the radar a little bit."
At this point everything appears to be playing right into Dykes' hands. Last year TCU was picked to finish seventh in the Big 12 media preseason poll. Last week the poll was released again,  and had the Horned Frogs picked to finish fifth. TCU did receive three first place votes though.
Dykes felt the ranking was fair, considering all of the question marks surrounding his team. Still, his players feed off being the hunters and not the hunted, so the ranking provided a boost of motivation for them.
"I think it's a role that we relish, and we want to overperform and underpromise, that's kind of our mentality in our program," the 53-year old coach said. "I think we've got a lot of eyeballs on us moving forward, and that's what you want, to have high expectations for your program, you want people to pay attention."
There's no denying the Horned Frogs won't be sneaking up on anyone this time around. Everyone appears to have a chip on their shoulder, and want to prove that last season's success wasn't a fluke. In order to accomplish that task, Dykes understands it's going to be a daily grind.
"Every single day we're trying to be innovative and creative and adapt and get ahead of the curve."