Phillip Brooks earns preseason All-Big 12 honors as a return specialist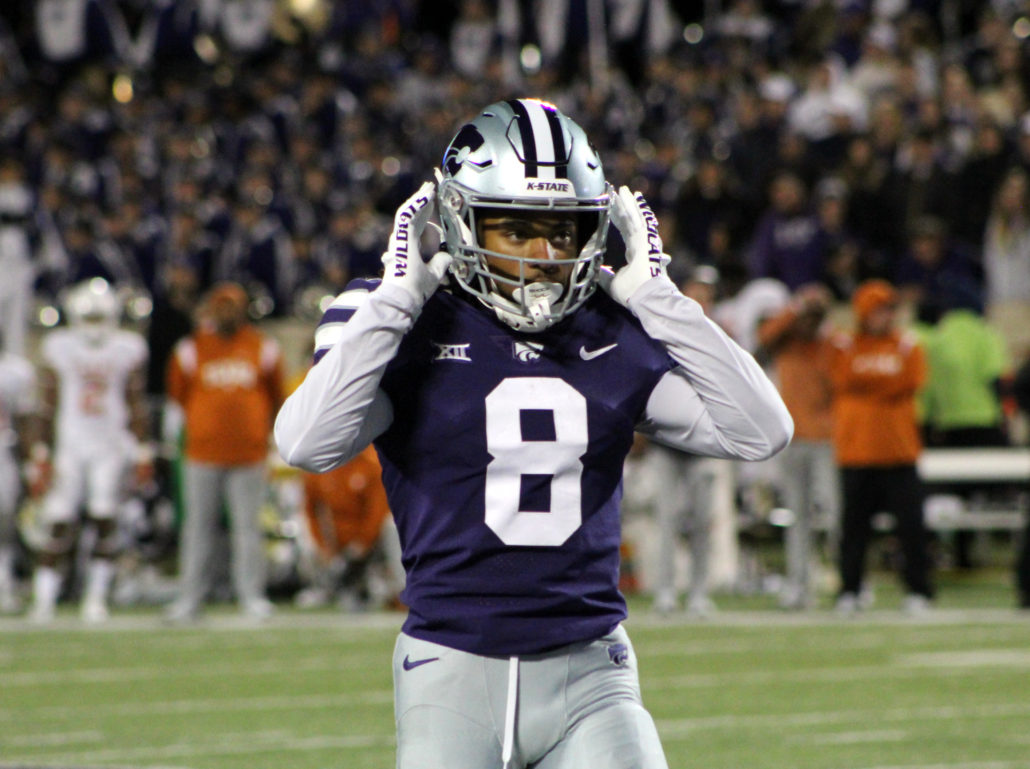 The wide receiver was one of five Kansas State players to receive recognition when the conference unveiled its' 2023 preseason team Wednesday afternoon.
For the third time in his career Phillip Brooks earned All-Big 12 honors as a return specialist. There's no denying he's one of the nation's best when it comes to returning kickoffs and punts. After all, Brooks has the athleticism to to take the ball to the house from anywhere on the field.
And the numbers don't lie, considering the Missouri native has amassed 722 yards on kickoff returns in his career. The scary part for opposing Big 12 teams is the fact that Brooks is more dangerous at returning punts. He has generated 639 punt return yards and scored four touchdowns. His career average is an impressive 15.2 yards per punt return too.
Coach Chris Klieman puts a big emphasis on special teams, so it shouldn't come as  a surprise that Brooks is thriving in his system. It's mind-boggling that Brooks has reached this level as a Wildcat, but had no stars behind his name out of high school. He only stands five-foot-eight, and weighs 171 pounds, but what Brooks lacks in size he makes up for with explosiveness.
Brooks earned first-team, All-Big 12 honors as a return specialist in 2020, second-team, All-Big 12 last season and will approach his 2023 campaign with the same recognition. Now he has put himself in the position to be mentioned in the same conversation with former Wildcat great David Allen when it comes to returning punts and kickoffs.
Brooks is no slouch out of the slot either, and he's becoming more dangerous as a wideout, with the speed to stretch the field on opposing defenses. It's hard to argue against that when Brooks has caught 129 passes for 1,538 yards and nine touchdowns.
Above all, he's the veteran who's been a Wildcat since 2018, has a Big 12 Title under his belt and is one of the nation's best return specialists. That means Kansas State fans are anticipating Brooks to have an impressive campaign this fall. With Malik Knowles off to the NFL, Brooks will have a bigger role in the Wildcats' passing attack, and returns.
It's no mystery that Brooks has the production and leadership to make tremendous strides for Kansas State. This accolade solidifies what he brings to the table as a player. It's also an ideal way to kickoff what could very well be an All-American campaign for Brooks this fall.