Will McDonald primed for next level after solid week at the Senior Bowl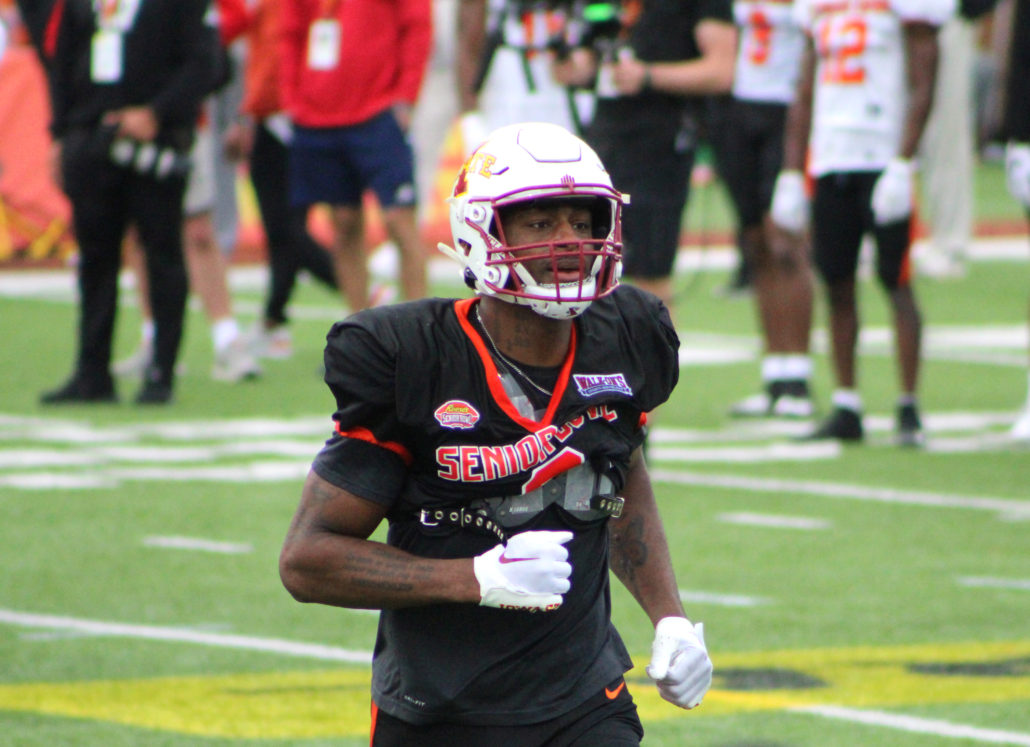 MOBILE, Ala. — He's Iowa State's all-time sack leader and now he's preparing to wreak havoc on quarterbacks at the next level.
Will McDonald is what many coaches consider a hybrid defender. He can excel at outside linebacker, or put his hands in the dirt and be a disruptive edge rusher. McDonald made himself a household name over the past few seasons in the Big 12. After all, he was a natural at making quarterbacks eat grass.
Although he didn't make any plays in the Senior Bowl last Saturday, McDonald had a solid week of practice leading up to the event. The Wisconsin native showed off his ability to rush the passer, with his non-stop motor and relentless mentality.
He weighed in at 241 pounds on his six-foot-three frame, but his length is what raised several eyebrows. McDonald's arm length and wingspan tied for first out of all the defenders that competed at the Senior Bowl. That's going to make him a load for blockers to handle in the NFL, especially since he can play multiple positions.
"I want to be that versatile-type of player, that can be move around anywhere I can help," McDonald said. "I will be willing to do anything that I have to do."
McDonald often required two blockers last season, but he took it as respect that the offenses had for him. Regardless of the matter, he still ended up with first-team, All-Big 12 honors. It's mind-boggling that at one point in his life, McDonald was uncertain if football would even be in his future. Iowa State and Matt Campbell turned out to be the difference though.
"Before football I was planning on going to the Army, but when Coach Campbell gave me that scholarship, I was able to start a new life," he said. "I was able to challenge myself, and with that came discipline and poise, just being comfortable in uncomfortable situations."
McDonald wasn't in competition with anyone during Senior Bowl week, despite trying to impress the NFL scouts that were in attendance. Instead he decided to focus on himself, because at the end of the day, McDonald is his own worst critic. And he plans on having that same mindset, even after he enters the league.
"It will still be me challenging myself, so it's always a me versus me mentality," the 23-year old said. "I want to get one percent better, I want to reach my full potential."
McDonald understands  his game can still use some polishing, especially his coverage in the passing game. He wasn't asked to drop back in coverage much at Iowa State. However, he often anchored the Cyclones' defense, and was the main reason why they finished first in the Big 12 and fourth in the FBS in total yards allowed in 2022.
Everyone wondered why McDonald even returned to school for another year, considering he could've entered the NFL Draft following the 2021 season. McDonald enjoyed his time as a Cyclone, but he had one specific goal to accomplish, and he carried it out.
"What stood out to me is being the first from my family to graduate college, and that's the real reason why I didn't come out last year."