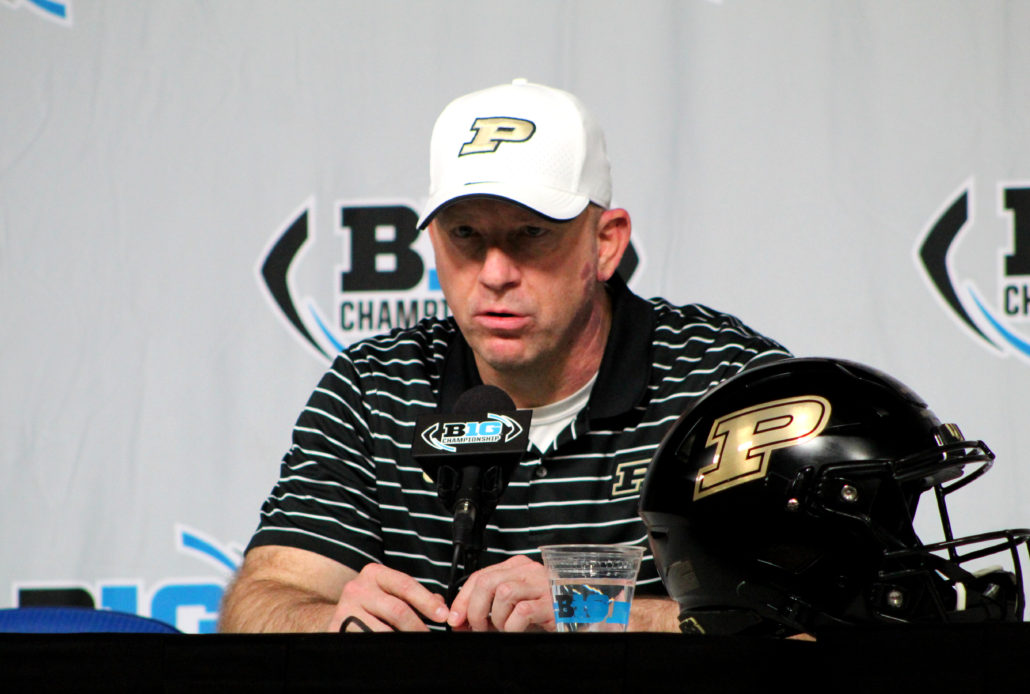 ORLANDO, Fla. — When quarterback Aidan O'Connell opted out of Purdue's bowl game against LSU, it opened the door for Austin Burton.
The former UCLA Bruin will make his first start of the season for Purdue Monday afternoon in the Citrus Bowl. And that has Interim Coach Brian Brohm amped about what the signal-caller can accomplish against a speedy SEC defense. Not to mention it's going to be Brohm's only game leading the Boilermakers.
So there's no denying Brohm is putting his trust in the gunslinger that he believes will put the offense in the best position to be successful for his curtain call.
"Aidan O'Connell has opted out after a tremendous year, but Austin Burton is stepping up," Brohm said. "He is a six-year senior, a guy who decided to come back for that sixth year knowing he would be a backup, just waiting for this type of opportunity."
Burton has taken snaps in four games this season, with most of his production coming during mop up duty. However, he put together a solid outing in the victory over Florida Atlantic. Burton complete 21 of his 29 passes for 166 yards, three touchdowns and an interception. Those are promising numbers in Brohm's eyes, and his offense is very quarterback-friendly.
Which is why Brohm is expecting Burton to provide a spark to the rest of his teammates on offense. The way he carries himself on and off the field is what has impressed Brohm the most. Purdue is lacking experienced veterans because of several opt outs and the transfer portal, but Brohm like the leadership qualities Burton brings to the table.
"He (Burton) started out at UCLA, came to us after three seasons to compete for the starting job and has been a model teammate," he said. "Great leader for our team, he has some ability."
It's unfortunate that Burton won't have weapons like wideout Charlie Jones and tight end Payne Durham in his arsenal. Jones led the Big Ten in receiving yards and touchdown catches, plus Durham hauled in eight touchdown passes. Despite the loss of all that production in the aerial attack, Brohm still expects Burton to spread the wealth around to a plethora of pass catchers.
It just so happens that LSU ranks 51st in the FBS in total defense, including 40th against the pass. So Burton should have a legit chance at putting up some decent numbers. Brohm is anticipating players like tight end Paul Piferi to have a tremendous role in Durham's absence. Piferi has caught nine balls this season, including a touchdown against Indiana State.
Purdue(8-5) will still need help from rushers in the backfield to keep the LSU defenders from keying in on Burton. He's also going to require solid protection from the big boys up front. However, if that happens, Brohm believes Burton will have some success and build confidence throughout the game.
"I am excited to have him out on the field and let him showcase what he can do."