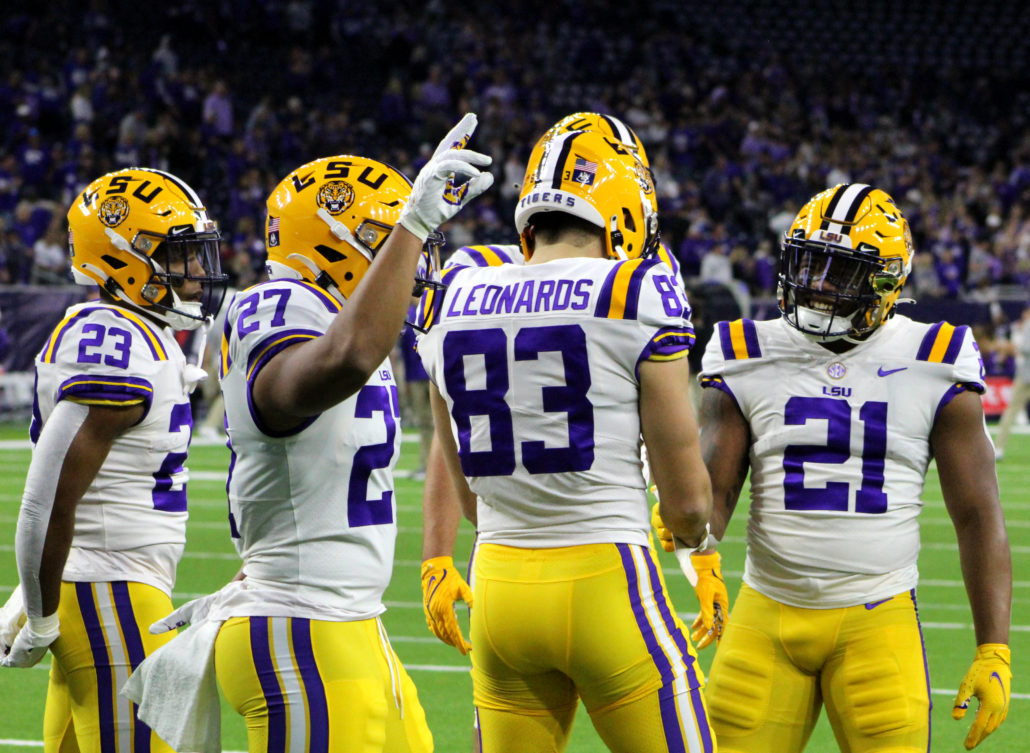 The Bayou Bengals are approaching the SEC Championship Game with nothing to lose.
Last week's loss at Texas A&M eliminated LSU from Playoff contention. However, the Bayou Bengals have a chance to be the ultimate spoiler against the No. 1 team in the country. Georgia's last loss was to Alabama in the 2021 SEC Championship Game, and it's basically the same scenario this time around.
Brian Kelly has surpassed expectations in his first season in Baton Rouge. After all, he won the West and took down Nick Saban during the process. It remains to be seen if the Bayou Bengals were looking ahead when they lost to the Aggies. Regardless of the matter, Kelly's boys will face their toughest challenge of the season in Atlanta.
There's several analyst who believe Georgia will remain in the Playoff Committee's top-four even with a loss. So an overconfident Bulldog team may work in Kelly's favor. And that should be more than enough motivation for the Bayou Bengals to come out with something to prove.
Everyone must remember that LSU has won five of its' last six games. Quarterback Jayden Daniels has the experience, leadership and production to give Georgia's defense some problems. And Daniels' ability to extend plays with his mobility will be a wrinkle the Bulldogs have yet to face this season. He'll still need to play his best game as a Tiger in order to pull off the upset.
Kelly will need to study what worked for Missouri against Georgia, and Georgia Tech's first quarter success last week. The reigning National Champs will be just as hungry though, considering they came up short in this same game last year. No defense has figured out how to contain quarterback Stetson Bennett and the Bulldogs' ground game at the same time.
It just so happens that LSU (9-3) has the athletes on defense to hang with Georgia, despite ranking 59th in the nation against the run. In the SEC games are always won in the trenches, and this matchup will be no different. The Bulldogs are still lethal on defense, especially up front.
So Daniels is going to need great protection up front, the receivers can't be dropping balls and most importantly no turnovers. That means the Bayou Bengals have a very slim margin for error, but a chance if they accomplish those feats. Ohio State and Alabama will be LSU fans this clash, because both schools are sitting outside the Committee's top-four.
Since no one is giving the Bayou Bengals a chance, they should play real loose and inspired early on. If this game goes into the fourth quarter, Kelly could definitely pull the unthinkable down the stretch. And if Kelly wins the almighty SEC in his first year, it's going to set the bar high for any new incoming coach to the league.