Bedlam taking a backseat with minimal effect on Big 12 Title race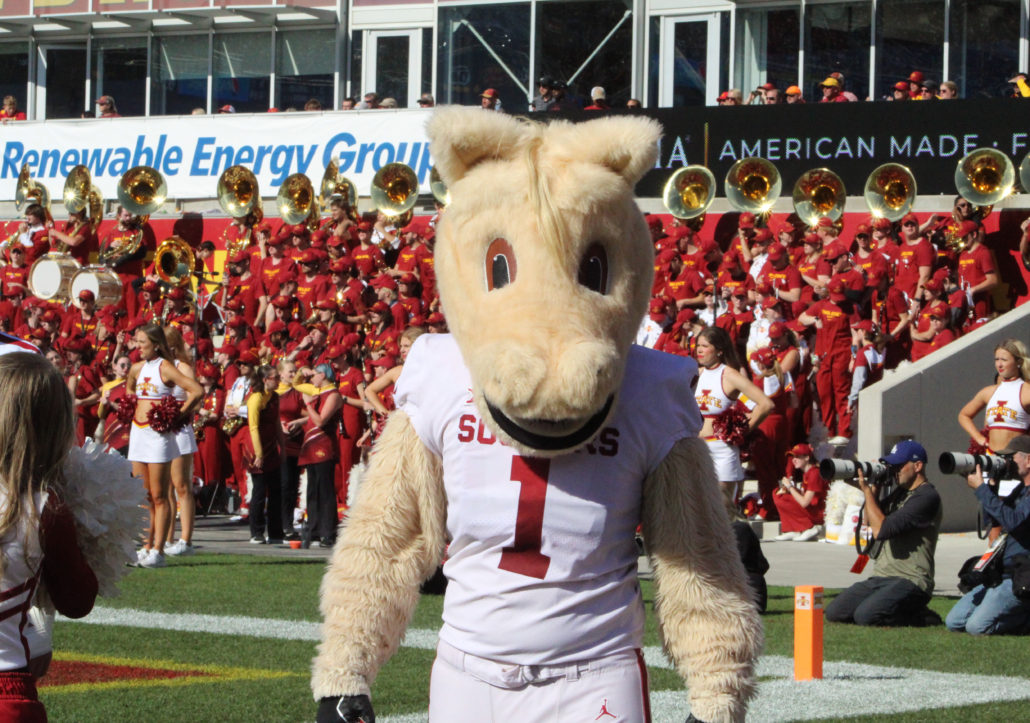 As College football approaches week 12, the Big 12 Title Game appears to be set.
After all, TCU has already clinched a berth in Arlington, and Kansas State has a solid No. 2 spot in the conference standings. The Wildcats control their own destiny and have wiggle room. And that's a head-scratcher to many around this time of year, considering the league's history.
The Bedlam series has always been pivotal in the Big 12 race. Which shouldn't come as a surprise because the annual rivalry is always intense, and both teams usually enter the contest with a lot on the line. However, this will be the first time since 2005 that neither team is approaching the game ranked in the AP Poll.
That's because Oklahoma has five losses on the season for the first time since 2014. Lincoln Riley obviously left the cupboard bare for Brent Venables, who's having some growing pains in his first season on the job. Not to mention Oklahoma State has lost three of its' last five games. And that's mind-boggling because the Pokes were a top-10 team a month ago.
The Sooners and the Pokes suffer from the same issues, and that's lackluster defense. Oklahoma (5-5) is ninth in the Big 12 and 109th in the FBS in total defense. Oklahoma State (7-3) is dead last in the league and 121st in the country in total defense.  It's clear Mike Gundy is missing former Defensive Coordinator Jim Knowles, who has Ohio State's defense flying high in 2022.
In all three of Gundy's losses, Oklahoma State allowed 43 points to TCU, 48 to Kansas State and 37 to Kansas. Oklahoma has lost five of its' last seven Big 12 games and is in jeopardy of being left out of the bowl season for the first time since 1998.
Unfortunately, neither team will be able to play spoiler the rest of the way. The Sooners won't gain much with a victory, but revenge, bragging rights and a step to closer to becoming bowl eligible. Meanwhile the Pokes will need to win out and have the Wildcats lose their last two games, to clinch a spot in the Big 12 Championship Game.
With no national relevance or Big 12 ramifications, and both teams in a downward spiral this fall, Bedlam is lacking a lot of luster. It has been arguably one of the Big 12's best rivalries through the years, but will be coming to an abrupt end when Oklahoma joins the SEC in 2025.
So regardless of the rivalry's national relevance in week 12, fans from both sides need to embrace the battle while it's still here.