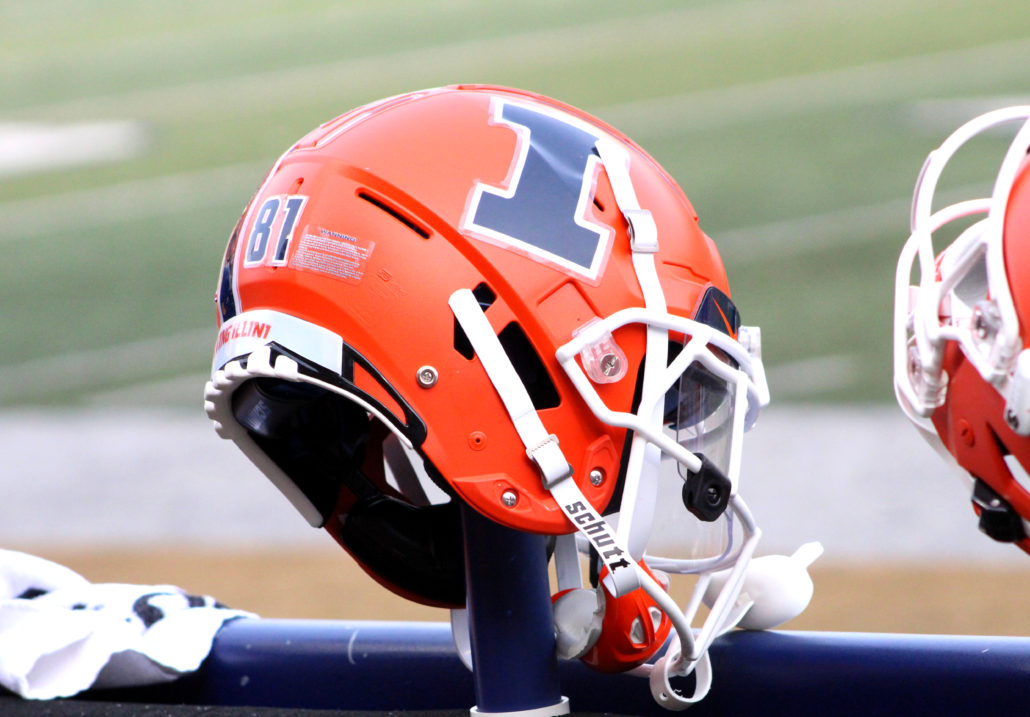 Bret Bielema has Illinois a year ahead of schedule in his second season, and everyone is finally paying attention.
The Fighting Illini landed at No. 24 in the AP Poll Sunday afternoon, which is their first appearance after an 11-year absence. That's when Ron Zook was patrolling the sidelines. Bielema's boys are one of four ranked Big Ten teams, and they're the only one from the West division.
Illinois stifled Iowa 9-6 Saturday night at home, which was Bielema's fifth victory over his last six games overall. Now the Fighting Illini are 5-1 on the season, and tied for first place in the West. The team appears to be light years ahead of where they were a year ago.
Illinois is physical, disciplined and the players look like they're having fun on the gridiron. And the numbers back up the success. All-Big Ten rusher Chase Brown leads the nation in carries and rushing yards. He's a running back who gets stronger with every carry, which has benefited the Fighting Illini in the fourth quarter.
Bielema is able to control the clock and pace of games, with an effective rushing attack. The Fighting Illini are third in the league in rushing yards per game. And quarterback Tommy DeVito is deadly at burning defenses with the play-action pass when they try to load the box to stop Brown.
Meanwhile Illinois' defense has been flat-out, tenacious this fall, especially against the run. The Fighting Illini currently lead the Big Ten in rushing and total defense. Not to mention Illinois is third in the country in total defense. Defensive Coordinator Ryan Walters continues to have the players performing at a high level.
The Fighting Illini have been one of the best teams in the FBS at getting to the quarterback. Illinois is second in the Big Ten with 21 sacks. It's the perfect recipe for Bielma in the physical Big Ten, having a punishing ground game on offense, and a suffocating defense.
Although the team has raised several eyebrows across the conference with their success, the schedule only gets tougher from this point moving forward. Now the Fighting Illini will have to handle the transition from being hunters to becoming the hunted.
Regardless, with leaders like Brown, DeVito and Sydney Brown, this team should remain dialed in on the task at hand. There's still a lot of football left to be played. As of now, Bielema has made himself an early Coach of the Year candidate. And that's mind-boggling, considering his roller coaster journey from the SEC, to the NFL and back to the Big Ten.