James Franklin expecting dogfight from Purdue's defense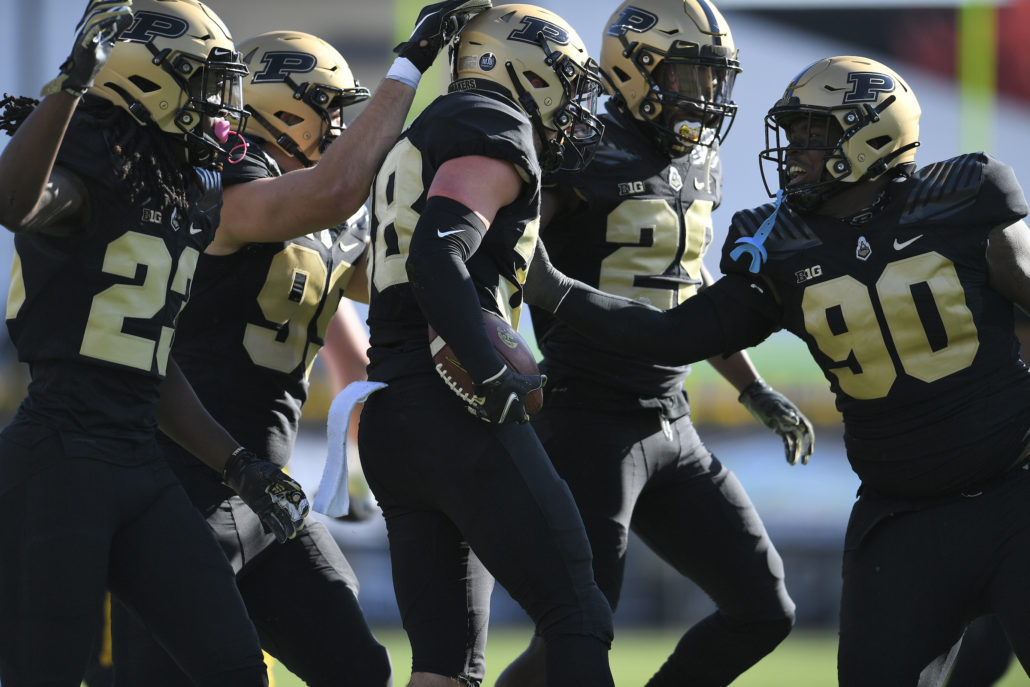 UNIVERSITY PARK, Pa. — Although the Nittany Lions will have another daunting task of opening up the season on the road against a Big Ten opponent for a third-straight year, it has become the norm to them.
After all, Penn State has opened up Big Ten play on the road for the past six seasons. Which is why Coach James Franklin believes his squad will be up for the challenge Thursday night under the lights. Franklin is well aware of the talent Purdue will be fielding this fall.
Quarterback Aidan O'Connell is one of the league's top players, and tight end Payne Durham is like a Rob Gronkowski hybrid. However, the Boilermakers' defense is what has caught Franklin's full attention ahead of the clash in West Lafayette.
Purdue is returning a plethora of defenders with production, experience and leadership at every level of its' defense. Which is why Franklin wants a good offensive game plan to keep the Boilermakers on their toes. Purdue operates with two defensive coordinators, and Franklin is very familiar with Ron English. He's done his homework on their schemes and is preparing to adjust on the fly.
"Something that we've seen on tape from them, as well as things we've seen last year that we've spent a ton of time working on, is cover zero," Franklin said. "We've spent a ton of time on that this training camp, really in the spring, as well, so we're expecting and ready to attack cover zero."
Cover zero means he's expecting the Boilermakers to operate mainly in man-to-man coverage. That means no extra deep help over the top. Defenders will cover a specific player instead of a zone on the field, and the rest can blitz the quarterback. In return Franklin feels that creates mismatches out in coverage, and that's an area he plans on exploiting.
Still, Purdue is going to pack a punch in what should be one of the most physical contests on Thursday's slate. The Boilermakers have defenders that stand out on film to Franklin, so he anticipating a battle for his offense.
"You talk about personnel, Jalen Graham, their linebacker, No. 6, a guy that really jumps off the tape for us," he said. "Cam Allen, the safety and defensive tackle Branson Deen, as well, those are the three guys that jump out to us."
Graham is a ballhawk, who tallied 64 tackles and hauled in two interceptions last season. He'll likely blanket Penn State's receiver Parker Washington out of the slot, but might require help from Allen, who led the team with four picks in 2021.
The trenches will be another animal for Franklin to deal with. The Nittany Lions' offense allowed 32 sacks last season, which tied for worst in the conference. And the Boilermakers have one of the Big Ten's best defensive lines. Deen is a monster along the interior too. He had a sack in victories over Connecticut, Iowa and Indiana.
Fellow defensive tackle Lawrence Johnson is a menace in his own right. The six-foot-three, 310-pounder is a natural at clogging up holes and generated 34 tackles, including 4.5 for loss in 2021. Not to mention edge rusher Kydran Jenkins put the quarterback to the turf in five of Purdue's final seven games of the regular season.
Linebacker Kieren Douglas is the enforcer in the middle, who is the Boilermakers' third-leading tackler last year and has elite cover skills. Purdue finished 34th nationally in scoring defense, and 33rd against the pass. And with all of that firepower returning, Franklin is expecting the unit to be vastly improved.
So quarterback Sean Clifford will need to have his head on a swivel, eyes wide open and take advantage of matchups on passing downs. Franklin is fully confident his offense is prepared for Purdue's cover zero, and can't wait for the litmus test.
"I think that will be a big part of what they do."