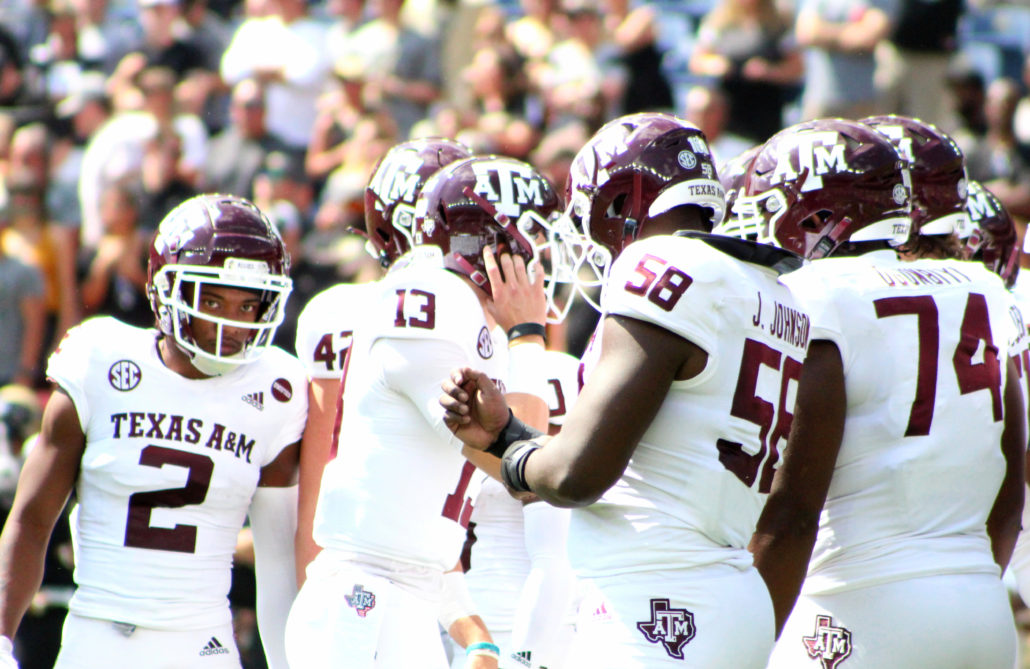 Last year he was the only coach that defeated Alabama during the regular season, and lured in the country's best recruiting class of 2022.
There's no denying Jimbo Fisher is one of the most successful coaches in today's game. After all, he coached a Heisman Trophy winner, won a Natty, three ACC Titles and made a Playoff appearance at Florida State. Fisher also changed the game when he signed a lucrative contract after he accepted the Texas A&M gig.
After four seasons in College Station, Fisher has won 34 games, including a 16-9 mark in SEC play. To several Texas A&M fans, those numbers aren't good enough, and they're expecting Fisher to deliver on the investment this fall. It only adds more pressure on him that the Aggies were ranked No. 6 in the preseason AP Poll that was released Monday.
Everyone remembers the tense situation with Fisher and Alabama's Nick Saban regarding recruiting and NIL also. It's all coming full circle for the 56-year old coach approaching his fifth year on the sidelines. And this will arguably be Texas A&M's most anticipated season since Johnny Manziel's sophomore campaign.
However, there's still a lot of uncertainty surrounding Fisher's squad, and he has yet to name his starting signal-caller. The Aggies haven't had consistency at the quarterback position since Kellen Mond left the building. On paper Max Johnson seems like a no-brainer. He put up impressive numbers over the past two seasons at LSU. Johnson threw for 3,883 yards, 35 touchdowns and seven interceptions during that span. Haynes King started the first two games in 2021. He was injured in the first half against Colorado though, and never attempted a pass the rest of the season.
Both gunslingers struggled with their accuracy in the the Maroon and White Game. Still, they displayed dangerous mobility, and Johnson even threw a 40-yard touchdown pass in the first quarter. Safety blanket tight end Jalen Wydermyer has moved onto the NFL, as well as 1,000-yard rusher Isaiah Spiller. So that's a lot of firepower gone.
It also doesn't help that Texas A&M's leading-returning wide receiver Ainias Smith is currently suspended. He was arrested on DWI, weapons and marijuana charges last month. Fisher still has one of the fastest players in College football in rusher Devon Achane. Defenses has to respect his explosiveness, and he's a valuable contributor out of the backfield in the Aggies' aerial attack.
On the other side of the ball Texas A&M will be operating under a new Defensive Coordinator. The group is extremely talented, and key pieces return to a unit that finished third in the FBS in scoring defense. The secondary is full of ballhawks and will be a team strength.
Junior cornerback Jaylon Jones is a former five-star prospect, who picked off a pass in victories over Missouri and Auburn last season. Safeties Antonio Johnson and Demani Richardson combined for 144 tackles in 2021. Johnson also capped off his sophomore campaign with second-team, AP All-SEC honors.
Fisher's secret weapon is junior punter Nik Constantinou, who finished first in the conference, and 17th in the FBS in yards per punt. The Australian is poised to make field position tough for opponents again, and should be an early favorite for the Ray Guy Award.
So there's no mystery as to why Fisher needs to deliver something special this year. It helps that the Aggies won't have to leave the state of Texas until October either. Regardless of the matter, the SEC West is going to be a gauntlet to navigate through. Fisher does know the conference like the back of his hand, so underachieving shouldn't be an issue moving forward.