Manny Diaz quickly impacting Penn State's defense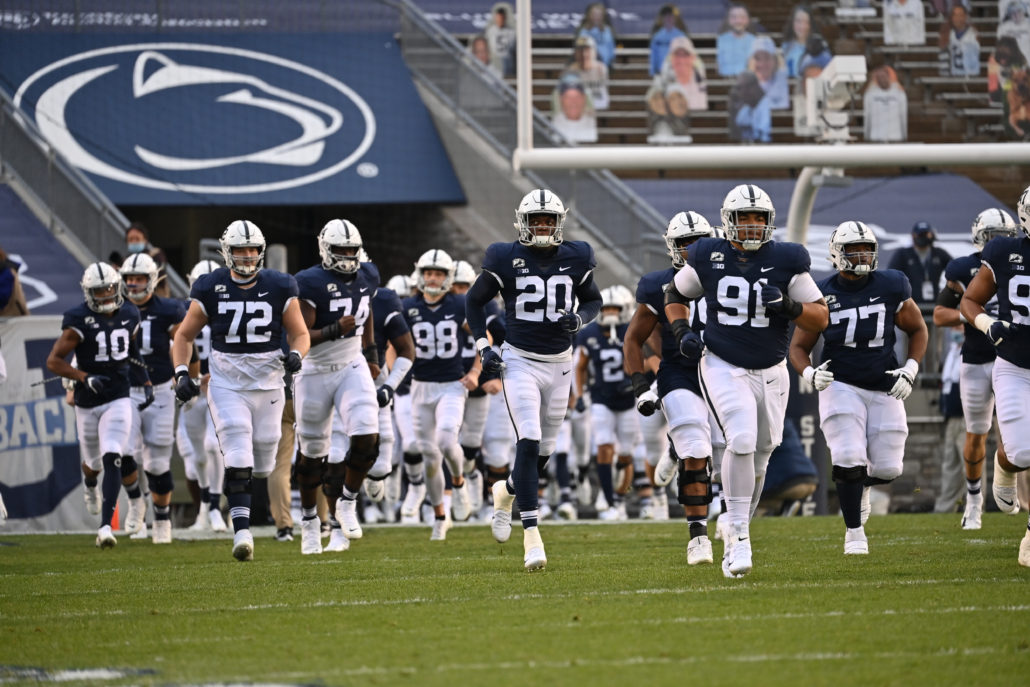 UNIVERSITY PARK, Pa. — There's something about the Nittany Lions' new Defensive Coordinator that has the players believing they can accomplish anything this spring.
After all, Manny Diaz brings a ton of experience and knowledge to the table in Happy Valley. Not only has he had head coaching stops at Temple and Miami, but the 48-year old was also a Defensive Coordinator in the SEC, Big 12 and ACC.
That track record caught the players' attention when Coach James Franklin hired Diaz this past December. It was five days after the Hurricanes fired him as their leader. However, since he's been orchestrating Penn State's defense, the players have soaked up Diaz' knowledge like a sponge.
Junior safety Keaton Ellis and sophomore linebacker Tyler Elsdon have both embraced Diaz' presence on the sidelines. The two defenders are looking to play key roles in Diaz' defense this fall, especially after their big performances in the bowl game against Arkansas.
Ellis had a season-high, six total tackles, and Elsdon generated a career-high, five solo stops against the Razorbacks. And they continue to build on that momentum throughout spring ball. Not to mention they're glad Diaz has opened up the lines of communication.
"Coach Diaz has a lot of fire, and that's one thing I've noticed when he first got here," Elsdon said. "The moment he had us start practicing together, he showed a lot of passion and I love that."
The former three-star prospect respects that Diaz understands the game and his players. However, what really has Elsdon excited is the level of intensity and physicality Diaz expects from them. He's all about penetrating the opponents' backfield and wreaking havoc on ball carriers, so Elsdon is all for it.
"He (Diaz) really just drives us to be the best players possible," he said. "He wants us to be playing downhill, he wants us to make TFLs, create disruptions and be tight in coverage."
Diaz is also coaching the linebackers, which is the ultimate position the program prides itself on, so Elson is staying dialed in. The six-foot-two, 230-pounder is also roommates with All-Big Ten defensive tackle P.J. Mustipher, who can vouch for Diaz' swift impact on the defense. Despite it all being a short period of time, the process has been a smooth transition in Ellis' eyes.
Although the players are going to miss Brent Pry's influence, they still trust Diaz' defensive prowess. As of now, players like Ellis continue to build a relationship with the new coach, and are hoping it'll be beneficial down the line for all parties involved.
"He's a great coach and I think a great leader, just getting to know him more," Ellis said. "Having a better understanding of what he wants out of us, out of the safeties, and it's been really exciting getting it in every practice."
The hometown kid has 44 total tackles over the past three seasons and is pushing to be a full time starter in 2022. Ellis feels Diaz is pushing him and his teammates to their fullest potential, so he's expecting positive results. It helps that the unit returns a plethora of starters and finished seventh in the FBS in scoring defense last season.
Elsdon and Ellis know there's no limit to what the defense is capable of accomplishing over the next nine months. Penn State has one week of spring practice left before the Blue and White Game April 23. By then, everyone should have a full grasp on Diaz' defense. Mistakes may happen and there will be some growing pains.
Still, with the way the Nittany Lions recruit, they simply reload instead of rebuild on defense. One thing is for sure, Pry didn't leave the cupboard bare for Diaz.