Notable running backs opting out of the bowl season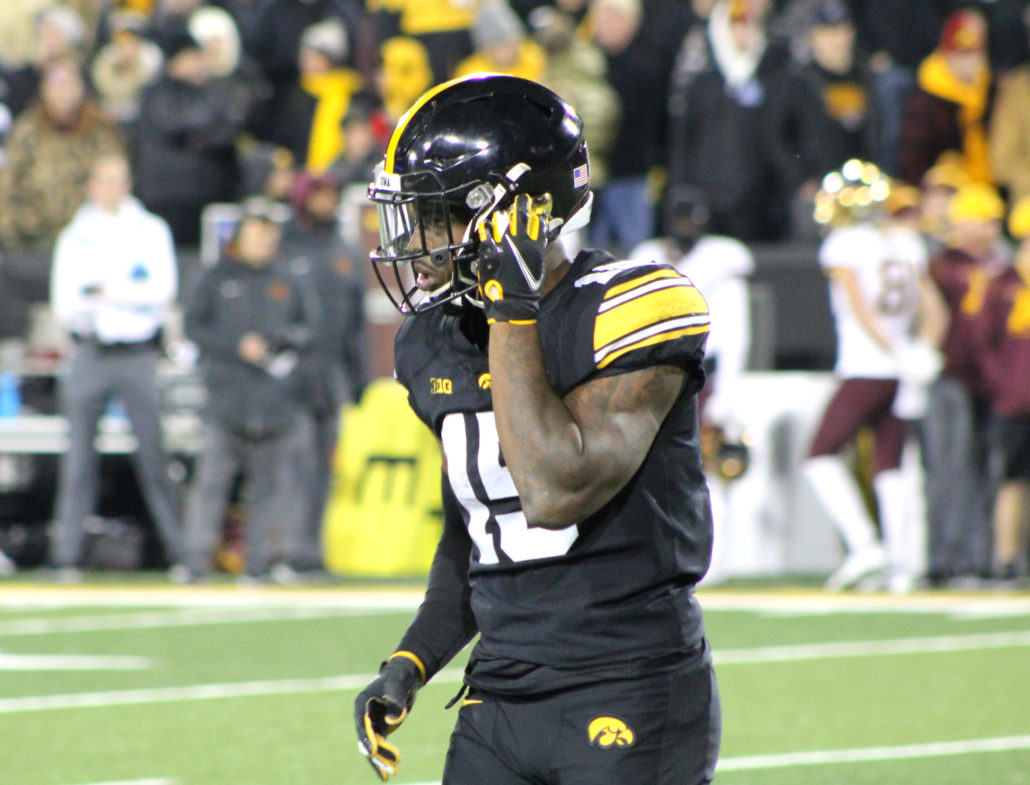 It's no mystery that running backs have a lifespan when it comes to the NFL.
An elite rusher can go from being a weapon to damaged goods in no time, which is why a plethora of them in today's game forego their remaining eligibility to turn pro. It's the same motto for running backs entering the transfer portal too. These nine running backs are the main reason their teams are in bowl games, but they won't be playing in those matchups.
Still, they all put together incredible 2021 campaigns and are trying to strike while the skillet is hot. There's no denying all of their experience, leadership and production will be sorely missed by their respective teams.
Leddie Brown, West Virginia: He's coming off back-to-back 1,000-yard seasons and scored 22 rushing touchdowns during that span. Not to mention Brown is deadly with his hands out of the backfield, and caught 86 passes during his career with the Mountaineers. The Big 12 was full of elite rushers this season, but Brown made his own mark in the league. The former four-star prospect went over the century mark in rushing against Virginia Tech, TCU, Iowa State, Texas and Kansas. Despite Brown's success in 2021, he only received Honorable Mention All-Big 12 consideration.
Rachaad White, Arizona State: The Kansas City native is coming off his first 1,000-yard season with the Sun Devils. White finished the regular season with 15 touchdowns on the ground, which tied for second in the Pac-12. He rushed for 202 yards and three touchdowns in the win over USC. Not to mention White steamrolled Washington's defense for 184 yards. White scored at least one touchdown in nine of Arizona State's 12 games this year and earned second-team All-Pac-12. The six-foot-two, 210-pounder has great size for a rusher heading to the NFL and looks promising thus far.
Tyler Badie, Missouri: The former three-star prospect filled Larry Roundtree's shoes and then some. Badie led the almighty SEC in rushing and his 1,604 yards ranked third in the FBS. He scored 14 touchdowns on the ground and surpassed Devin West to set a school record for single-season rushing yards. Badie went over 200 yards rushing against Central Michigan, North Texas, Vanderbilt, South Carolina, Florida and Arkansas. Several Missouri fans felt Badie got snubbed for the Doak Walker Award. Regardless, Badie's success earned him first-team, All-SEC honors.
Breece Hall, Iowa State: The Wichita native left an amazing legacy with the Cyclones. Hall scored a touchdown in 24-straight games, which is an FBS record. He's the Big 12's regular season rushing champion for two years in a row. Hall is the first Cyclone to earn back-to-back Big 12 Offensive Player of the Year. The former three-star prospect has 46 career rushing touchdowns, which is No. 1 in school history, plus 19 100-yard rushing games. He's elusive, fast and durable, which is why NFL Draft Analyst Todd McShay has Hall as the No. 1 running back in this year's class.
Cartavious Bigsby, Auburn: He has rushed for 1,837 yards and 15 touchdowns over the past two seasons. Although Bigsby didn't have the All-SEC caliber year that Auburn fans were expecting, he still did his damage on the ground. The Georgia native went over 100 yards rushing against Akron, Alabama State, Penn State, Ole Miss and South Carolina. Bigsby is a bruiser, standing six-foot and weighing nearly 210 pounds, but he also has the speed to outrun defenses in the open field. After the Tigers fired Offensive Coordinator Mike Bobo, it was a no-brainer for Bigsby to jump to NFL.
Kyren Williams, Notre Dame: The St. Louis native has rushed for 2,120 yards and 27 touchdowns the past two seasons. Williams also displayed soft hands, and caught 77 passes for 678 yards during that span. He earned second-team, All-ACC honors in 2020 when the Fighting Irish were part of the league. Williams rushed for 138 yards and two touchdowns in the win over USC. He also steamrolled for a season-high, 199 yards in the victory over North Carolina. The former four-star prospect scored at least one touchdown in 11 of Notre Dame's 12 games this fall. He's a weapon.
Tyler Goodson, Iowa: He's coming off the first 1,000-yard season of his Hawkeye career and plans on carrying that momentum to the NFL. Although Iowa's offense sputtered down the stretch, Goodson made the most out of his carries. The Georgia native went over 100 yards rushing in victories over Kent State, Northwestern, Illinois and Nebraska. Not to mention Goodson shredded the Golden Flashes for 199 yards on the ground and three touchdowns, which were both season-highs. He earned third-team, All-Big Ten honors in 2021. However, Michigan exposed his blocking capability.
Kenneth Walker III, Michigan State: He won the Doak Walker Award this year as the nation's best running back. Walker took the Big Ten by storm this fall and he's a big reason why the Spartans are playing in a New Year's Six Bowl. The former-three star prospect was also named the Big Ten's Running Back of the Year and earned first-team all-conference honors. Walker finished first in rushing yards among Power Five running backs, and second in the FBS. He's a gamer, plus his 1,636 rushing yards and 18 touchdowns is the reason why Walker was the Walter Camp Player of the Year.
Tyrion Davis-Price, LSU: His 1,000-yard season flew under the radar because the SEC is full of elite running backs. However, Davis-Price made his presence felt in the toughest division in all of College football. Davis-Price rushed for a jaw-dropping, 287 yards in the overtime win against Florida. The former four-star prospect is a load for defenders, standing six-foot-one, and weighing 223 pounds. Davis-Price also eclipsed the century mark in rushing in three other SEC games, including 106 yards against Arkansas, 104 against Alabama and 147 against Kentucky.