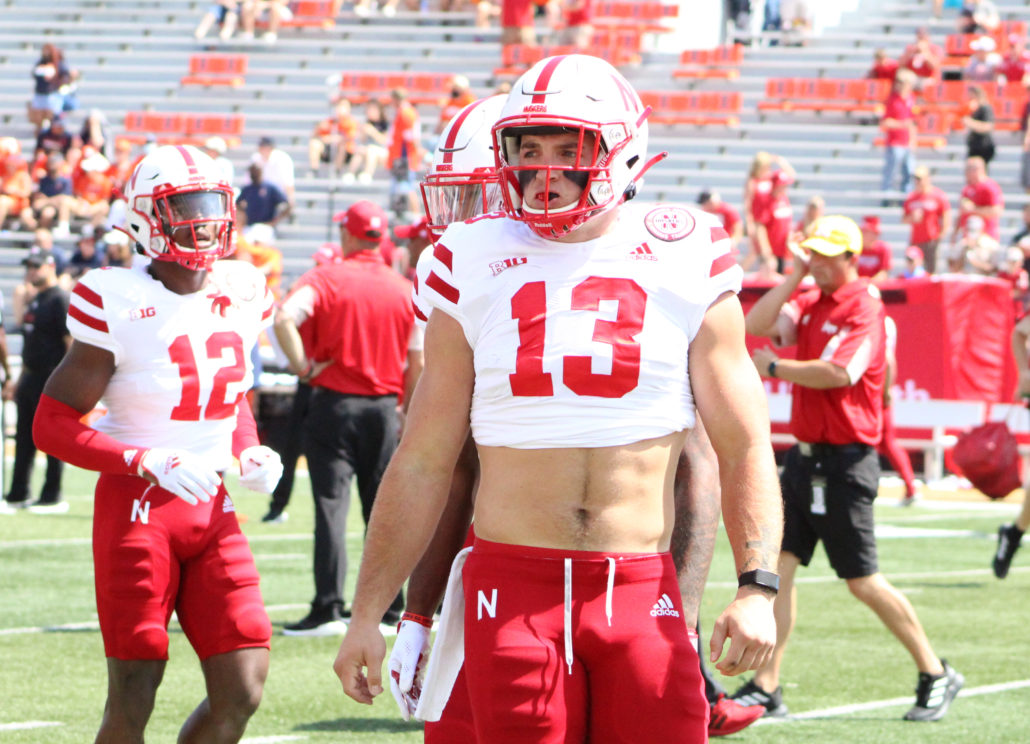 Nebraska's senior linebacker is coming off a monster performance against Northwestern, which earned him co-Big Ten Defensive Player of the Week honors.
JoJo Domann has been an enforcer in the Huskers' front seven for quite some time, and now he's starting to get the recognition he deserves. The former three-star prospect finished with a game-high, nine tackles and two sacks in the blowout win over the Wildcats.
All of that production is nothing new to Domann though. He also had a game-high, 12 tackles against Oklahoma. The six-foot-one, 230-pounder is a very versatile defender. He excels at rushing the passer, taking down ball carriers and dropping back in pass coverage.
That's what a stud outside linebacker is supposed to do and he's been flying from sideline to sideline, making plays for Nebraska's defense all season. The rest of the Blackshirts have been feeding off Domann's energy. After all, he's had a very productive career up to this point.
The 24-year old has 174 career stops, including 23.5 tackles behind the line of scrimmage and 5.5 sacks. Domann picked off his first pass in the victory over Fordham. There's no denying he has been an inspiring individual for the rest of the Blackshirts. The unit is vastly improved from last season and been playing with some tenacity.
Nebraska (3-3) currently ranks 13th in the FBS in scoring defense, allowing 15.5 points per game. Not to mention the Blackshirts have only allowed three rushing touchdowns all season, and Domann has been in the mix of it all.
The Colorado native continues to set the tone for the defense and the group is playing with extreme confidence. All of the momentum couldn't have come at a better time for Scott Frost's team, as a daunting schedule looms. The Huskers' three losses have all been by eight points or less, and it seems they've learned from their shortcomings.
Nebraska is getting stronger as each week passes by and is not the same team that lost to Illinois in week zero. The Sea of Red has become a house of pain to visitors this fall. Nebraska has outscored their opponents at home 84-10 and will try to continue that success against an undefeated Michigan team this Saturday.
The Blackshirts have kept the team in every game this season, which has Nebraska fans feeling as optimistic as ever. Clearly Frost's team is better than their record indicates. However, the next seven games will tell everyone what they need to know about the Huskers.
The matchup with the Wolverines will be a great measuring stick for how far the defense has come. Nebraska hasn't beaten a top-10 team at home since upsetting Michigan State in 2015. With the way Domann and the Blackshirts are playing, the Huskers believe they can win every game left on their schedule.
Domann made a statement to the rest of the Big Ten with last week's performance. Now Husker Nation is waiting to see what he can do for an encore.