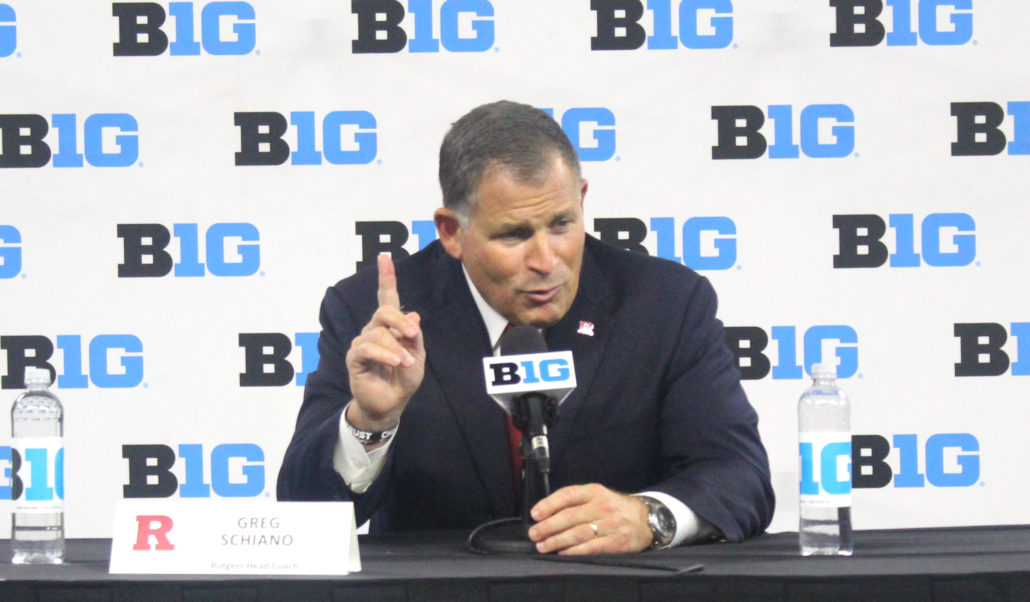 The 55-year old coach has Rutgers a year ahead of schedule, with a 3-0 record approaching Saturday's game at the Big House.
Greg Schiano's second rodeo with the program is starting to take flight. The Scarlet Knights are one of five undefeated Big Ten teams, with a ton of momentum in week four. There's definitely some team unity, swagger and trust among the players that wasn't present under Chris Ash.
It proves the veteran coach hasn't lost his touch, and the best is yet to come for Rutgers this fall. For the first time since 2014, the Scarlet Knights finished non-conference play unblemished. Schiano's team has experience, production and leadership on both sides of the ball, so the early success shouldn't come as a surprise.
Quarterback Noah Vedral has been smart and consistent with the football. He has 616 yards through the air, including 323 in the win over Delaware, four touchdowns and no interceptions. Verdral's long journey is finally paying off. The 22-year old signal-caller has had great chemistry with receiver Bo Melton.
The two look like their having fun out on the gridiron too. Melton is playing at an All-Big Ten caliber level and has hauled in 20 passes, for 224 yards and two touchdowns this season. He caught five balls and eclipsed the century mark in receiving yards in the Scarlet Knights' last game.
On defense Rutgers has been very impressive. The unit is only allowing 11.3 points per game, which ranks eighth-best in the FBS. Linebacker Olakunle Fatukasi has picked up where he left off as the Big Ten's leading tackler last season. He generated a jaw-dropping, 31 total stops and 2.5 sacks through three games.
Schiano is trying not to let Max Melton's recent suspension be a distraction to the defense. Melton's absence will be felt if he can't suit up against Michigan. After all, he has been a ballhawk in the Scarlet Knights' secondary this season, with two interceptions.
Punter Adam Korsak has already been named Ray Guy Punter of the Week twice. In hindsight, Schiano couldn't have asked for a better start to this fall. However, are about to navigate through a Big Ten gauntlet, with three opponents ranked in the AP top-20 over the next three games.
The Big Ten West appears to be as wide open as it has ever been. Now Schiano has an opportunity this Saturday to show the country that his players are contenders instead of pretenders. Not to mention the matchup against the Wolverines will be an afternoon ABC slot for the world to see.
A victory Saturday would be the first signature win of Schiano's second stint with the program.  It would definitely boost Rutgers into the rankings and make College football world take notice of the program's revival. As for now fanatics are trying not to overreact to the Scarlet Knights' three wins, nor are they trying to downplay them.
Instead everyone is waiting to see what Schiano has up his sleeve and if his team can take that next step in bringing back some credibility to one of College football's oldest programs.