Wildcats hyped about home opener in front of fans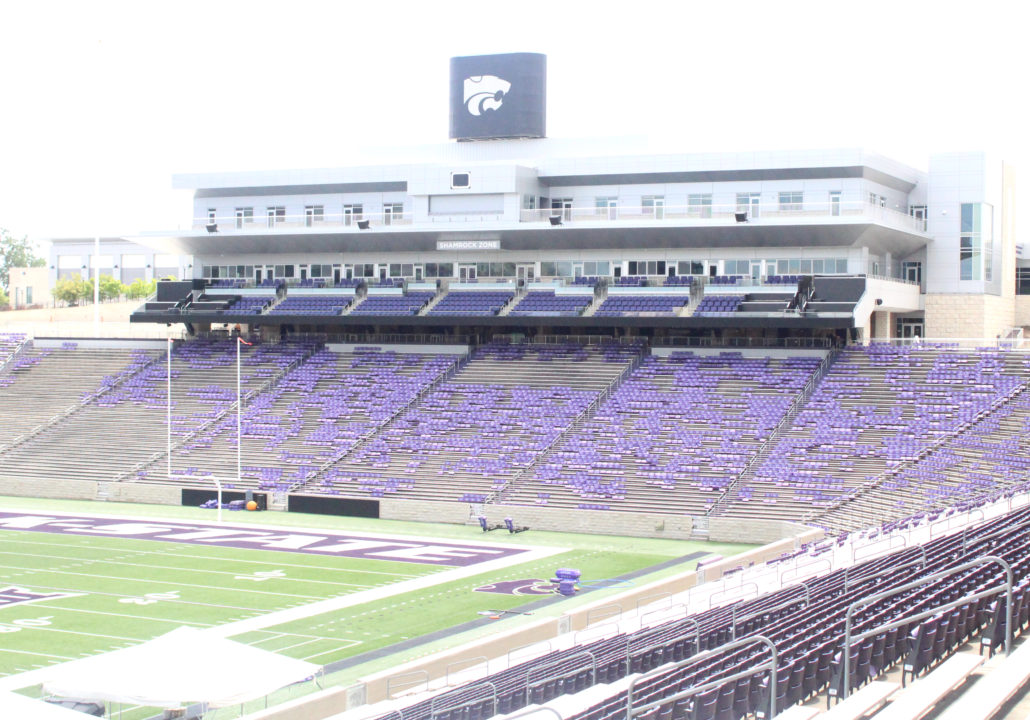 MANHATTAN, Kan. — Saturday's home opener against Southern Illinois will be a sentimental event for all parties involved with Kansas State Football.
After all, it's been nearly two years since the Wildcats last played in front of a full capacity crowd at Bill Snyder Family Stadium. The 12th man was a key element missing last season that could've helped Chris Klieman's team through a 4-6 campaign. Now fans are about to show their loyalty and appreciation by painting the venue purple against the Salukis.
The players are pumped up for the contest, especially quarterback Skylar Thompson. The super senior bleeds royal purple, and can't wait to see the band with the fans, including the student section. The coaching staff is trying to keep the momentum going after last week's blowout victory over Stanford.
Everything is trending up again, and at the right time. There's some buzz back around campus. And living through moments like these are why the players come to Kansas State.
"You could just feel the energy of people just missing being at games and miss being in the atmosphere here at K-State," Thompson said. "That's a huge part of K-State football is our fan base."
The Wildcats defense is coming off a strong performance. Kansas State held Stanford to its' lowest point total over the past 14 games. It was a boost of confidence in the unit and they're prepared to show their hearts out for everyone attending Saturday's contest. It's fun for the players, but they have to remain dialed in on the task at hand.
"Probably get you some butterflies, but I think we're ready for it just because without the fans, it's kind of hard to play," linebacker Wayne Jones said. "But, now that we've got that full capacity, it'll be a big impact on us this year."
The defense plans on holding down the fort. Not to mention the fans in attendance are going to make the place a house of pain for visitors. Klieman has gone 7-5 at home over the past two years, but this is his opportunity to start this campaign off with a bang.
Linebacker Cody Fletcher had himself a game last week and tallied 8 tackles and a sack. He's trying to keep that energy going and making sure the team isn't overlooking their FCS opponent. After Montana upset Washington, and Vanderbilt lost to East Tennessee State, anything can happen.
The Wildcats enjoyed Jerry's World, but there was only 28,668 fans in attendance. However, Bill Snyder Family Stadium will pack nearly 50,000 diehards and that's a priceless feeling that keeps the players motivated.
"It's going to be really exciting," Fletcher said. "Playing in AT&T Stadium was really cool, but just seeing everybody here is going to be a really great feeling."
The Wildcats have lost one of their first two games for three of the past four seasons, so there's urgency in practice. Klieman will get a lot of the younger players reps. The team has the potential to do something special this fall and depth is starting to gel on both sides of the ball.
The pride of purple city will be on full display Saturday and Kansas State is trying to make another statement.