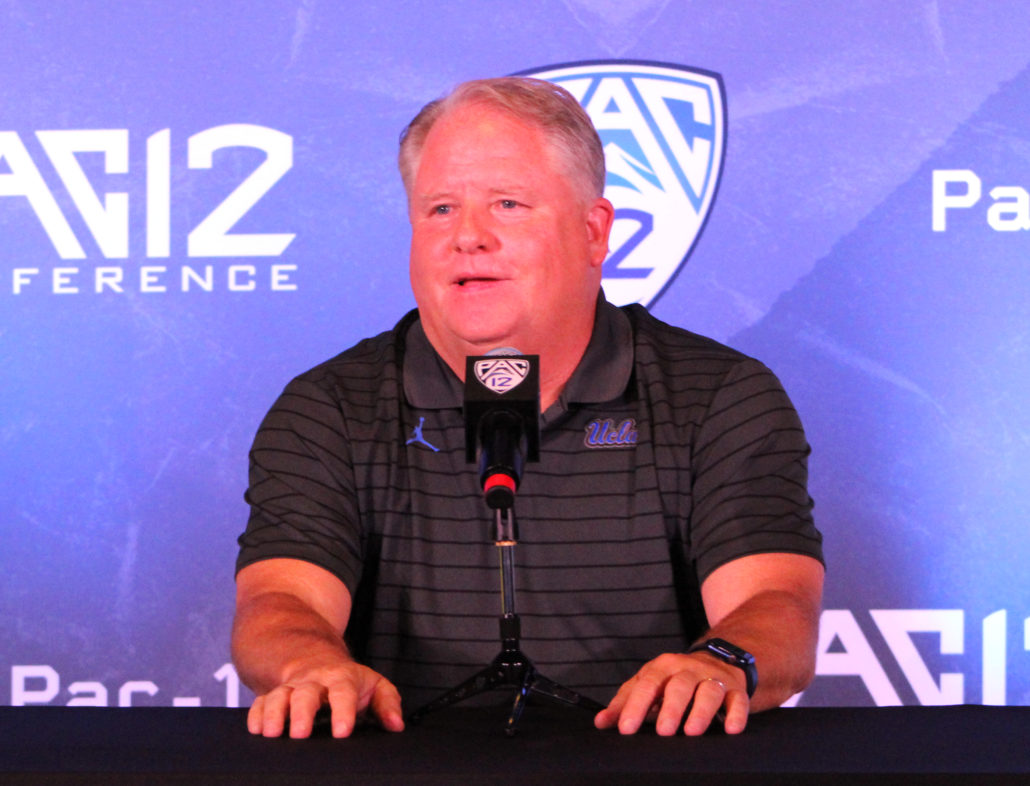 For an individual with three conference titles under his belt, who's a former two-time Pac-12 Coach of the Year, Chip Kelly still has a lot to prove with his return to College football.
The verdict is still out on whether the game has passed up the 57-year old. In three seasons with UCLA, Kelly has compiled a 10-21 record, and 15 of those losses came against conference foes. That's mind-boggling, considering Kelly dominated the league a decade ago, with his infamous spread offense at Oregon.
With season four a little over 24 hours away, Kelly needs to show fanatics that his scheme is still relevant in today's game. Expectations this fall are as high as they've ever been for the Bruins since he arrived on campus. That's because Kelly will be fielding the most talented and experienced team of his tenure.
After all, Kelly has a veteran quarterback in Dorian Thompson-Robinson. The Las Vegas native has 5,132 career passing yards, 40 touchdowns and 20 interceptions. UCLA's offensive line is seasoned, which should slow down the pass rush and provide the signal-caller more time in the pocket. Not to mention there's weapons in Thompson-Robinson's arsenal.
Greg Dulcich is hands down one of the best tight ends in the country. Kyle Phillips has 98 receptions, 1,051 receiving yards and seven touchdowns catches over the past two seasons. Not to mention UCLA scored 34 or more points in five of its' seven games in 2020. Which is why Kelly's offense is expected to make huge strides this time around.
On the defensive side of the ball Kelly still has his work cut out for him, particularly in the secondary. The Bruins finished 114th in the FBS against the pass last year. That's a number that has to change in order for the program to take that next step.
However, the defense did show some bright spots and was solid against the run. With a plethora of defenders returning with starting experience, the unit could potentially be one of the best in the Pac-12 South. Linebackers Caleb Johnson, Qwuantrezz Knight and Bo Calvert combined for 112 tackles, including 11.5 for loss and 6.5 sacks through seven games last season.
The entire team is hungry and that's a reason for UCLA fans to feel amped about the 2021 campaign. Kelly desperately needs to change the narrative. Everything appears to be trending up for the program. The Jordan logo is on the jerseys and now it's time for Kelly do deliver what Bruins fans envisioned when he took the job. That means scoring a bunch of points in a short period of time, playing with passion and fighting through adversity.
This could very well be the year the Bruins take back Los Angeles from the rival Trojans. Regardless of the matter, everyone is still undefeated at this point, and Kelly's journey to redemption starts this Saturday with Hawaii visiting the Rose Bowl.