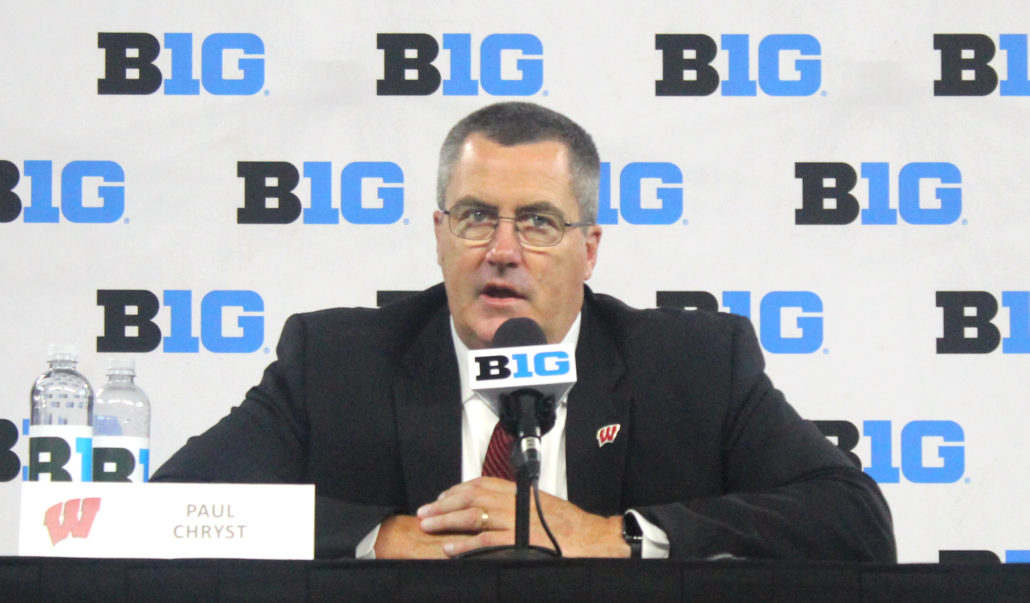 INDIANAPOLIS — It's no mystery that Wisconsin had an unfamiliar campaign last year.
It was the first time during the Paul Chryst era that the Badgers suffered a three-game losing streak. Not to mention Wisconsin failed to produce a 1,000-yard rusher for the first time since 2015.
The 2020 season looked promising early on after Wisconsin crushed Illinois and Michigan. The Badgers put up 40-plus points in their first two contest, but ran into a meat grinder as they navigated through the rest of their Big Ten schedule.
Wisconsin was held to single digits during its' three-game losing streak, and needed overtime to beat Minnesota at home. However, a light bulb came on in the bowl game and the Badgers put up 42 points on the scoreboard.
"Certainly we need to be more consistent and that falls on every one of us," Chryst said. "To be more consistent, keep developing our players, make sure that we are doing things that they can do well and fits into how we as a team can play our best football."
The 55-year old coach believes consistency is vital and his team has to make certain adjustments to maintain success. A lot of the Badgers' shortcomings fell on the shoulders of their quarterback Graham Mertz. He started out on fire and threw seven of his nine touchdowns, with no interceptions through Wisconsin's first two games. However, he passed for two scores and five interceptions over the Badgers' final five contests.
Chryst understands what it takes to be a solid quarterback in the Big Ten, considering he's a former signal-caller himself. That's why he'll be looking for consistency at a high level from his quarterbacks approaching fall camp. The Madison native wants Mertz to understand that it's not all about one guy, instead it's a team effort.
"He (Mertz) did some really good things and there's areas where he can improve upon," he said. "What I appreciate from Graham is that he sees that and recognizes that."
Chyst is approaching his seventh year with his alma mater. Once again the Badgers are pretty loaded on both sides of the ball, and the Big Ten Media picked them to finish first in the West Division this fall. The landscape of the league is constantly changing and full of parity.
Still, Chryst is confident in his players because the way they've been coached. He believes winning the West will be challenging this season, just as well as any conference game. And Wisconsin opens up with a monumental matchup against Penn State.
Wisconsin actually has one of the toughest September slates in the country, with Penn State and Notre Dame in the first three games. Regardless, Chryst isn't focused on just one game or one team. He's trying to get the Badgers ready for their entire 2021 campaign.
"With fall cmap you're preparing for the whole season, so you have to cover a lot of things," Chryst said. "You don't spend all camp just preparing for one team, so I think that you do as much research as you can on all of your opponents."